Forward Jake Virtanen signs new two-year deal with hometown Vancouver Canucks
The Vancouver Canucks have signed a new deal with right-winger Jake Virtanen.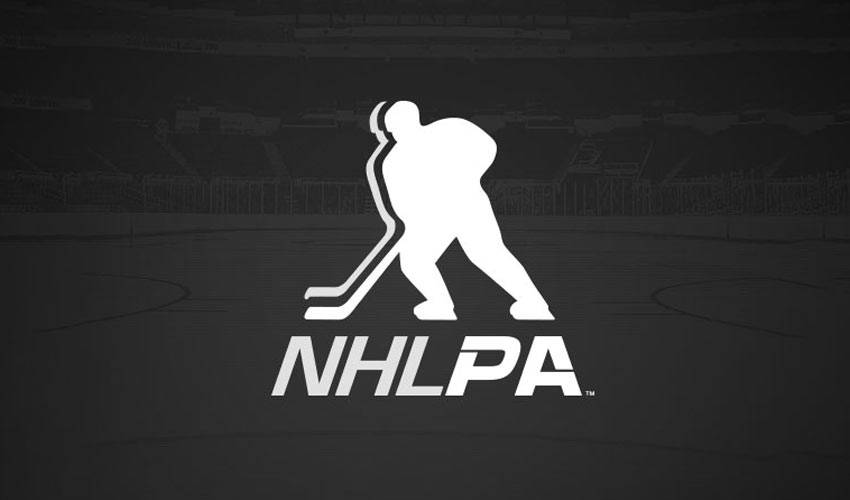 VANCOUVER — After a season of peaks and valleys, right-winger Jake Virtanen is looking for a little more consistency as he signs a new deal with the Vancouver Canucks.
Virtanen and the Canucks inked a two-year, US$5.1-million contract on Thursday. The agreement means the restricted free agent avoids the arbitration hearing scheduled for Oct. 28.
"Obviously there's a bright future with the Canucks organization with so many young, talented players coming in and the moves that we've made," Virtanen said on a video call Thursday. "I think it's going to be a bright future for our team going forward. I'm excited to see how it all pans out, how our team's going to do."
Last season, the 24-year-old from Abbotsford, B.C., found himself among minor-league players at training camp after he missed fitness targets coming in.
He worked his way back in to the main group and went on to register a career-high 36 points (18 goals, 18 assists) for the Canucks in 69 regular-season games.
Virtanen added another three points (two goals, one assist) in 16 post-season appearances.
Canucks general manager Jim Benning told a Vancouver radio station that Virtanen had worked and competed hard in the playoffs, but the team "expected more" out of the young forward.
"When your GM says that about you, you kind of go back home and think about it a lot," Virtanen said.
Several Vancouver players made their first post-season appearances this year, including Virtanen.
The Canucks beat the Minnesota Wild in qualifying action and eliminated the St. Louis Blues before being ousted from the playoffs by the Vegas Golden Knights in Round 2.
"At least I have that experience now. I know what to expect now going in to playoffs," Virtanen said. "I'm excited for playoffs this coming season. It'll be a big difference, for sure."
For now, Virtanen is living in Kelowna, B.C., training with Canucks defenceman Tyler Myers. The pair work out together daily in Myers' home gym, skate with other pros at a local rink, and are using the same meal plan.
"He kind of treats me like his son, which is pretty cool, too," Virtanen said. "Post workout, we'll have smoothies, hang out for a bit, then go skate together and the rest of the day we just kind of hang out."
Originally drafted sixth overall by Vancouver in 2014, Virtanen has played five seasons for his hometown team.
Benning said in a release Thursday that six-foot-one, 226-pound forward has made progress in his two-way game, and uses his size and speed to create chances on offence.
"We look forward to him taking additional steps in his growth this year to help our team be successful," Benning said.
With Tyler Toffoli moving from the Canucks to the Montreal Canadiens in free agency, a spot has opened up in Vancouver's top-six forward group.
It's a position Virtanen would love to fill.
"I want to prove that to the team, to my teammates, that I can play up there and be consistent every night, make sure I can play night in and night out," he said.
"Whatever role (coach Travis Green) has me in, I'll be ready to go and make sure I'm consistent on a nightly basis, trying to do the little things right every night."
This report by The Canadian Press was first published Oct. 22, 2020.
The Canadian Press