Defenceman Ben Chiarot signs three-year deal with Montreal Canadiens
The Montreal Canadiens have signed former Winnipeg Jets defenceman Ben Chiarot to a three-year contract.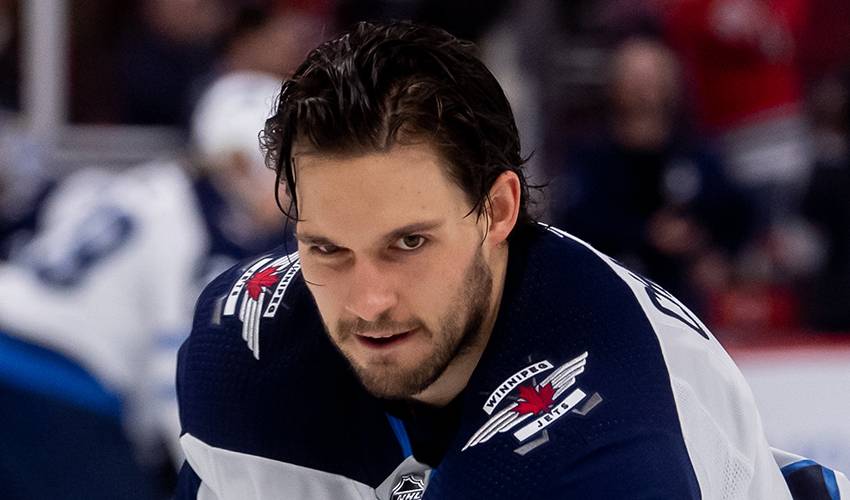 MONTREAL — The Montreal Canadiens have signed former Winnipeg Jets defenceman Ben Chiarot to a three-year contract.
The deal has an average annual value of US$3.5 million.
The six-foot-three, 219-pound Hamilton native had a career-high 20 points (five goals, 15 assists) and 62 penalty minutes in 78 games with the Jets last season. Chiarot ranked second on the Jets with 139 blocked shots and third with 171 hits.
"I like the opportunity in Montreal," Chariot said Thursday on a conference call when asked if he turned down a four-year deal to stay with the Jets. "It's unfortunate that things couldn't work out in Winnipeg but the opportunity to play for the Montreal Canadiens and being in a city like that, on a team that's fast and up-and-coming, was hard to turn down."
The 28-year-old has 64 points (12 goals, 52 assists) in 305 career regular-season games, all with Winnipeg. He has three assists in 24 career playoff games.
"(Chiarot) is a very reliable defenceman and a solid player who will fill a need for our club," Canadiens general manager Marc Bergevin said in a statement. "He is the type of player who can play some big minutes and be used in different situations. We are convinced he will improve our defensive group."
Chiarot said he is looking forward to playing in Montreal's raucous Bell Centre. He should be used to the noise after playing in Winnipeg's Bell MTS Place, which also ranks as one of the noisiest buildings in the NHL.
"You know what, the Bell Centre has been my favourite place to play since I came into the NHL," Chiarot said "For me, it's unlike playing in any other building in the league."
Chiarot said he sees himself fitting in as the defence partner of one of Montreal's more offensive-minded rearguards, with he and Jeff Petry being a possible pairing.
"I know Jeff is a great skater and good offensively," Chiarot said. " He likes to join the play. If that's who I'm playing with, that works perfectly."
The Jets, meanwhile, have now lost Chiarot, forward Brandon Tanev (Pittsburgh Penguins) and defenceman Tyler Myers (Vancouver Canucks) in free agency.
Winnipeg still needs to sign restricted free agents Patrik Laine and Kyle Connor.
Chiarot said he will likely wear No. 8 with the Canadiens. He wore No. 7 in Winnipeg, but that number has long been retired in honour of former Habs great Howie Morenz.
The Canadian Press