Capitals' signing of Snively is evidence of Ovechkin effect
Joe Snively cheered for the Washington Capitals growing up and played his youth hockey at their practice facility as part of the Little Caps program.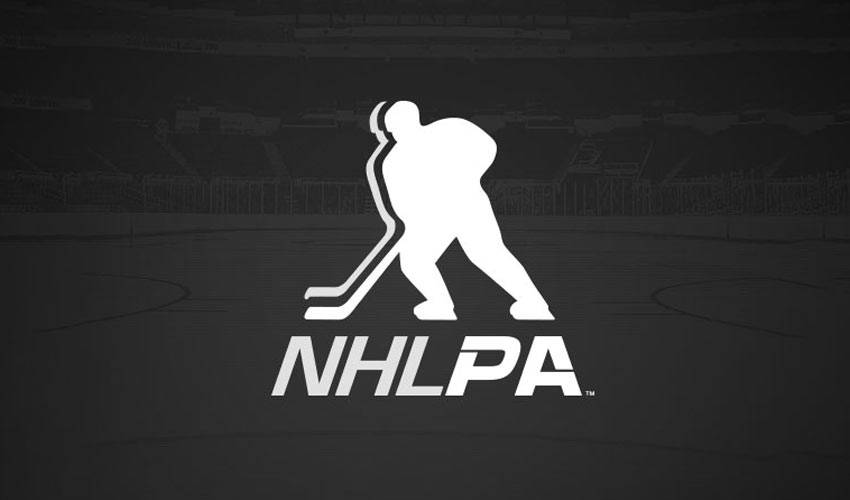 ARLINGTON, Va. — Joe Snively cheered for the Washington Capitals growing up and played his youth hockey at their practice facility as part of the Little Caps program.
Soon, he could be playing for the big Capitals.
Snively on Monday signed a two-year, entry-level deal with his hometown team that begins next season. The 23-year-old college free agent who grew up in Herndon, Virginia, and played at Yale became the latest local product to sign an NHL contract and is more evidence of the Alex Ovechkin effect on the growth of youth hockey in the Washington area.
"It's pretty cool for this area, for fans and for kids," Ovechkin said Monday. "They see the progress that hockey did in the United States and, obviously, in D.C., and it's pretty cool."
Producing NHL-caliber talent is now becoming the norm in the decade and a half since Ovechkin entered the league in 2005 and ushered in a new generation of Capitals success. Snively joins 2009 Penguins draft pick Nick Petersen, 2010 Canadiens first-rounder Jarred Tinordi and Minnesota's Sam Anas as Little Caps alumni to sign an NHL contract.
"When the Caps started to become successful, you could just see the amount of people in the local rinks, it started to increase," Snively said. "More kids wanted to play hockey. It became a hockey city. It's been really cool to witness and be a local (from) Northern Virginia and just see how the hockey community's just gotten so much bigger."
Snively met Ovechkin at the dentist more than a decade ago and got a pair of gloves signed. He could now become the first Washington-area native from the Ovechkin era to play for the Capitals, similarly to how Jeff Halpern was the local product of a previous generation of players.
The skilled, 5-foot-9 forward's decision came down to five teams expressing serious interest after going undrafted and developing into Yale's leading scorer in each of the past four seasons. His dream to play for the Capitals weighed in as much as the business and hockey factors.
"Signing with the Capitals, my hometown team, and the possibility of playing in the NHL for them was for sure a big plus for me," said Snively, who could join Hershey of the American Hockey League for the rest of the season on a tryout agreement. "You grow up watching the Caps, you dream of playing for them. It felt really great to sign a contract with the Capitals, but my goal is to play in an NHL game with them and I've still got a lot of work to do before that."
Snively put in a lot of work to get to this point. Little Caps executive director Doug Plocki said Snively always had a good mix of skill and work ethic to stand out during his four years with the program.
This season, Snively had 15 goals and 21 assists for 36 points in 33 games to become a sought-after prospect. After Ovechkin became one of hockey's best players and the Capitals won the Stanley Cup last year, Snively's signing is another milestone for kids in the area.
"It really puts an exclamation point on the dream that a lot of these kids in this area have," Ploki said. "If you work hard and you do the right things, you could end up playing for the club that's right in your backyard. It's a massive, massive thing for players in this area. Kids that come and play for the Little Caps get excited because they get to put on the Capitals jersey and play their games in that jersey. So to see a kid come from that and be able to put it on for real is pretty extraordinary and very exciting."
Putting on that Little Caps jersey became tougher over the years. While there has been a boom in youth hockey participation in the Washington area, the Little Caps, with their fixed amount of teams and roster spots, became more competitive and the talent level has risen.
Snively is a byproduct of that. After four years with the Little Caps, Snively went on to the United States Hockey League and then Division I college hockey.
And while the Ovechkin effect is a commonly used term around the Capitals, Snively's favourite player growing up was Nicklas Backstrom, the playmaking Swedish centre who also deserves some credit for a burgeoning pipeline of talent coming from the Washington area.
"The overall numbers of players playing youth hockey and number of coaches that want to get involved in it is amazing and that's what it's all about," Capitals coach Todd Reirden said. "(This area is) so fortunate to have such generational talents as a guy like Ovechkin and Backstrom and others. It's pretty neat to see it all kind of come full-circle."
___
Follow AP Hockey Writer Stephen Whyno on Twitter at https://twitter.com/SWhyno
___
More AP NHL: https://apnews.com/NHL and https://twitter.com/AP_Sports
Stephen Whyno, The Associated Press