Senators trade Stone to Golden Knights for package including Brannstrom
The Senators have traded Mark Stone to the Vegas Golden Knights for defenceman Erik Brannstrom, Oscar Lindberg and 2nd-round pick in 2020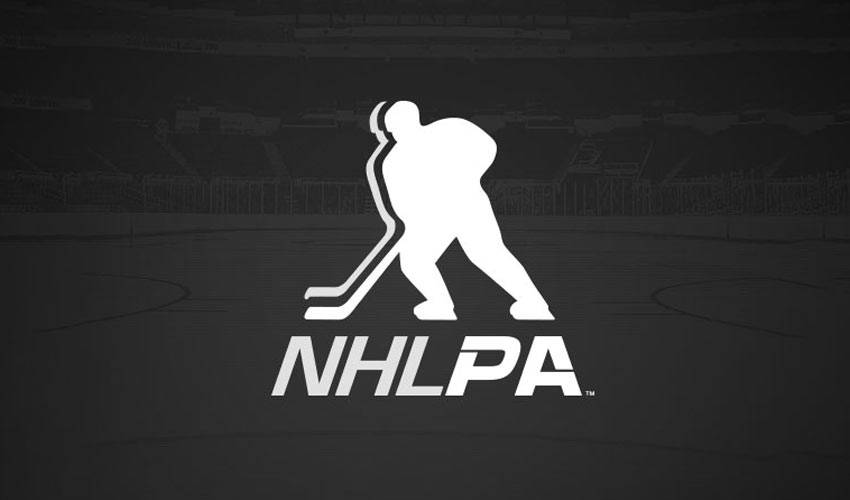 Ottawa general manager Pierre Dorion said he understands that some Senators are frustrated with the team's direction. After all, the club had just parted ways with leading scorer Mark Stone, making him the third top forward to be shipped out of the nation's capital in a matter of days.
But he believes the Senators have the prospects, draft picks and veterans to rebuild in the right way.
The Senators shipped Stone to the Vegas Golden Knights for defence prospect Erik Brannstrom, centre Oscar Lindberg and a second-round selection in the 2020 draft just minutes before the NHL's 3 p.m. ET trade deadline on Monday.
The deal came after Ottawa had already traded fellow pending unrestricted free agent forwards Matt Duchene and Ryan Dzingel to the Columbus Blue Jackets in recent days as the club guts its core and continues on the path towards a potential rebuild.
Dorion said the Senators had "went through the wall" to sign all three players to contract extensions, and he was disappointed to lose them. Still, he said addition of Brannstrom, the key piece in the deal, will be significant to the Senators' ongoing rebuild.
"In addition to being an exceptional young man with great leadership skills, high character, high talent, his presence on the ice is electric and I'm confident that our fans will love him," said Dorion, who also sent minor-league forward Tobias Lindberg to Vegas in the deal.
Brannstrom will be assigned to the Belleville Senators of the American Hockey League as they are in a playoff push.
Taken 15th overall in the 2017 draft by Vegas, the 19-year-old Swedish blueliner, who stands five foot 10 and weighs 173 pounds, had seven goals and 21 assists in 41 games this season for the Chicago Wolves of the American Hockey League.
"My words and maybe my actions can't begin to show how elated I am," Dorion said of the prospect.
Stone, the 178th selection at the 2010 draft, scored 123 goals and added 188 assists for 311 points in 366 games with Ottawa.
The six-foot-four, 219-pound Winnipeg native has been a full-time NHLer since 2014-15, and had already recorded a career-high 28 goals to go along with 34 assists in 59 games this season for the Senators and was on pace for a career year. The 26-year-old is expected to sign extension with the Golden Knights.
"He's been great for a lot of years now, it feels like," Vegas centre William Karlsson told The Associated Press. "Huge addition for our roster. The guy can pass, the guy can score, so he's kind of the full package."
The Senators' inability to sign this trio has led many to wonder if they will be able to keep any future stars.
"We feel that when those players are in their prime we're going to be a contending Cup team," Dorion said. "All these players are going to be part of this rebuild and what's encouraging is these players are going to be in the prime of their career and we have no intentions of moving any of them."
In an interview with TSN, Stone said his heart was in Ottawa and struggled with his decision, but after having played just two games in Vegas he was impressed "with the atmosphere, the city, the lineup they put on the ice every night and the ownership's commitment to winning."
"All the players knew it was a rebuild here, all the players were offered a contract to be here," Dorion said in response. "I don't think it has anything to do with ownership. Hockey operations' makes all the decisions here.
"The best way to say it is that we're trying to build a culture here. We're trying to build a team here. We want the players that want to stay here and we're hopeful to attract some players as we move through this rebuild."
With the growth of its current players and those acquired through the trades Dorion said it's his belief that the Senators will be "vastly improved next year."
Players seemed resigned to the fact that Stone would be traded as they spoke of him in the past tense after Monday's morning skate.
"He's been kind of the consummate professional through all this," said Mark Borowiecki. "I was talking to Marc Crawford about it this morning and (Crawford) made a great point saying Stoner's come in here and worked his ass off and done everything that's been asked of him every day, regardless of what's been swirling around him and I think he deserves to be commended for that."
Stone's departure will be significant for rookie Brady Tkachuk, who was welcomed into Stone's home at the start of the season.
"For me he was a huge impact for me this year both on and off the ice," said Tkachuk. "I was lucky enough to be able to play with him all year. If he goes it will be real tough on me because I've gotten to be really close with him living with him and playing alongside all year. It was a real honour for me to play with him.
"He welcomed me into his home when he didn't have to and kind of took me under his wing and it means so much to me. He didn't have to, that's just the kind of guy he is. For this team he was our leader. He brought it everyday, he works his hardest, he wants to win all the time."
As difficult as the situation was for all the players, Dorion admitted it was just as challenging for head coach Guy Boucher.
"I don't think anyone will disagree with me on this one that I've made his job pretty difficult in the last few weeks and we're going to support him."
Boucher is also in the third and final year of his contract.
The Senators have stripped the roster down to its studs, but don't have their first-round pick this June because of the deal to acquire Duchene in a three-team trade with the Colorado Avalanche in November 2017, meaning that Ottawa could potentially miss out on presumptive No. 1 overall selection Jack Hughes.
-With files from Joshua Clipperton
Lisa Wallace, The Canadian Press