Zack Kassian retires after 12 NHL seasons
The forward played in 661 NHL regular-season games.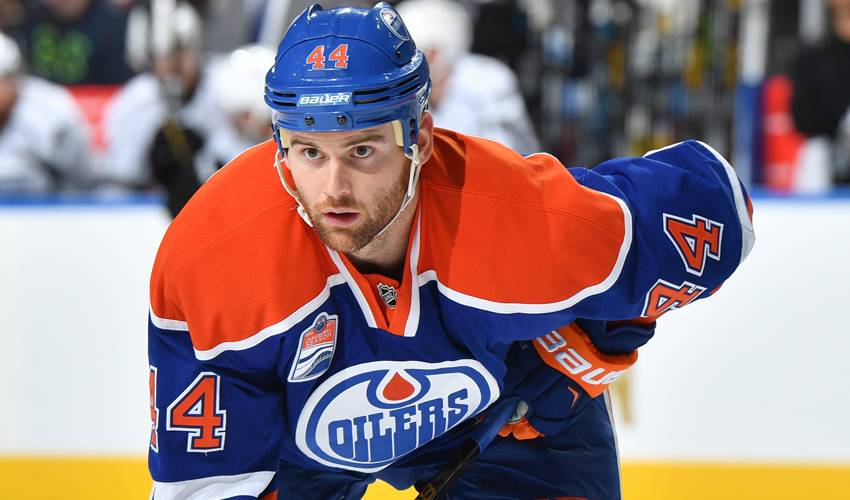 Feature photo: Getty Images
---
TORONTO (Oct. 26, 2023) – Zack Kassian has officially announced his retirement from the National Hockey League today following 12 NHL seasons, which included 661 regular-season games and 45 postseason appearances.
"To play in the NHL is one thing, but to make a 12-year career of it is pretty special," said Zack Kassian. "From coaches to equipment staff and fellow players I've met along the way, I've made so many relationships that are going to last a lifetime."
Born Jan. 24, 1991, in Windsor, Ontario, the first-round pick was selected 13th overall by the Buffalo Sabres in the 2009 NHL Draft. Kassian went on to play for four NHL teams, scoring 92 goals and 111 assists to combine for 203 points. Known for his grit and physical presence on the ice, Kassian's 913 NHL career penalty minutes currently rank ninth among all skaters since the winger joined the league in 2011.

Before his NHL debut, Kassian embarked on his Ontario Hockey League career in 2007-08 with the Peterborough Petes where he served as the team's captain during 2009-10 until he was traded to his hometown Windsor Spitfires that season, and went on to help the club win the 2010 Memorial Cup with a goal and assist in the final. He then represented his country internationally by playing for Team Canada at the 2011 IIHF World Junior Championship, where he earned a silver medal while contributing two goals and an assist.
The 6-foot-3, 211-pound forward picked up his first NHL point with an assist in his NHL debut for the Sabres Nov. 25, 2011, while on the road in Columbus. He scored his first NHL goal the following day in Buffalo as part of a 5-1 victory over the Washington Capitals.
Prior to being traded in February 2012 to the Vancouver Canucks, Kassian played 27 games with the Sabres. Over nearly four seasons in Vancouver, he played 171 games while contributing 59 points. In 2013-14, he skated in 73 games while finishing fourth in goals scored (14), sixth in points (29) and second in penalty minutes (124) among his Canucks teammates.
Kassian began a seven-season tenure with the Oilers after a pair of trades in 2015 sent him from the Canucks to the Montreal Canadiens and, ultimately, to Edmonton. He played in 412 regular-season games and made 37 postseason appearances with the team. During his time in Edmonton, he led the team in penalty minutes for six of his seven seasons, and he scored 136 regular-season points along with nine postseason points.
In 2016-17, Kassian posted 24 points and 101 penalty minutes over 79 games to help Edmonton reach the Stanley Cup Playoffs, ending a 10-season drought for the club. He scored three goals in the postseason run as the Oilers reached the second round. Kassian's best offensive season came in 2019-20, during which he scored 15 goals and 19 assists for 34 points. In his final season with Edmonton, he contributed four points over 16 playoff games while helping the Oilers reach the 2021-22 Western Conference Final. Kassian was traded in July 2022 to the Arizona Coyotes where he would play 51 games in the 2022-23 season.