Evan Rodrigues aims for Stanley Cup repeat in move to the Mile High City
The move to Denver has been an all-around win-win for No. 9 and his crew.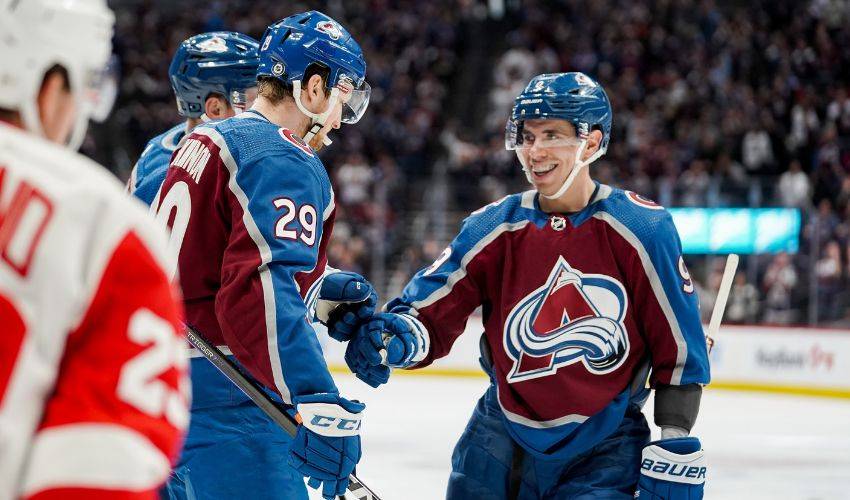 Feature photo: Getty Images
---
Evan Rodrigues is walking on sunshine.
Life in Denver has been good for the 29-year-old forward, who signed a one-year deal with the reigning Stanley Cup champions, the Colorado Avalanche, last September.
On the ice, the centre has been a consistent contributor throughout the season, coupling timely offence with solid work in the defensive zone.
Away from the game, Rodrigues and his family, wife Christina and their sons Grayson and Noah, are feeling right at home in Denver – a city that sees nearly 300 days of sunshine a year.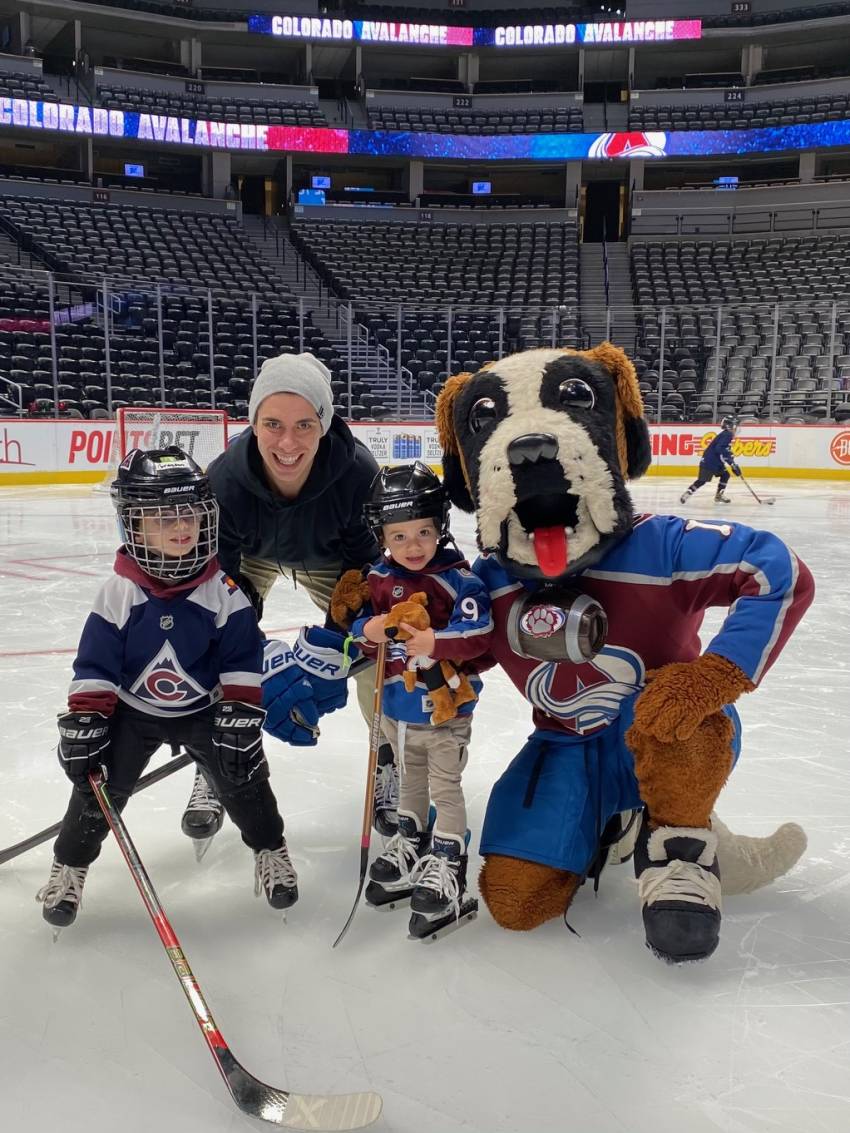 "Denver, it's an underrated city. I don't think the weather is talked about enough. All that sunshine, I don't think people realize how much that helps you and how nice it is to walk outside and see the sun. My family and I, we haven't been able to get out as much as we'd like to yet, but when we do, we really enjoy it."
The move to the Mile High City from Pittsburgh has been an all-around win-win for No. 9 and his crew.
"It's been an awesome spot for me and my family. The season has gone well for me so far. And it's also been nice that as my sons get older, they become a bigger part of those hockey experiences. We've started to create some really special memories at the rink and even outside of the rink too. None of this would be possible without my wife. She's just amazing in everything she does, so unselfishly, for me and our kids. We've had a lot of amazing moments and memories, especially this year, and a big reason for that is because of her. I just get to focus on helping our team put a puck in the net."
After two-plus campaigns with the Pittsburgh Penguins, including a career-best 2021-22 season that yielded 19 goals and 43 points, the Toronto-born forward has taken his talents to the Avalanche, fitting in seamlessly with some of the top players in the game.
Going from playing with future Hall of Famers Sidney Crosby and Evgeni Malkin to now skating alongside top talents like Nathan MacKinnon and Mikko Rantanen has been a thrill for Rodrigues, who began his big-league career with Buffalo in 2015.
"I've been very fortunate over the years. Even in Buffalo, playing with [Jack] Eichel, [Rasmus] Dahlin and [Sam] Reinhart, I've been so lucky. Every team has their great players, and I've been able to play with some of the very best. I've never taken any of that for granted. It's really special to watch these guys go through their daily routines and prepare for the games. It's amazing to see what they do during a game, but the stuff they do in practice and off the ice, you see the reasons why they are so elite."
He sees similarities, plenty of them, between the Avalanche and Penguins, most notably, in the on-ice persona of the clubs.
"Playing in Pittsburgh, the whole M.O. was playing fast and wearing teams down with our speed. We were relentless and whenever you played Colorado, they had that same mentality. They were relentless, but they were also big and heavy, a team that just wears you down. When you went into Colorado, you knew it was going to be a tough game with the altitude and how fast and physical the team was. Being able to join that, a Stanley Cup-winning team, one that has a good chance to do it again, is a great feeling."
Rodrigues, who signed with Colorado just ahead of the first puck drop of the year, didn't have much time to get to know his teammates when he arrived in Denver.
That said, he felt welcome from the moment news of his contract signing became official.
And he wasn't the only one.
"I got a few texts from guys reaching out, which makes you feel good. The guys have all been great. It's been the same thing with my wife, the significant others reaching out to say hello. This team is very close, and you can see that right away."
Perhaps the biggest key to his individual success was not changing any part of his game upon sporting a new jersey.
"With signing so late, I didn't have a chance to think about it. I flew into Denver and then camp started soon after that. I just tried to play my game from day one, to try and do what makes me successful as a hockey player."
Now, the former Boston University standout – he totaled 121 points in 146 games with the Terriers – will look for even sunnier days ahead in Denver.
The end goal for Rodrigues is no surprise.
"Winning a Cup is what we all strive for, and this team knows what it takes. All I want to do is contribute in any way I can. It's been a special year so far, a happy year for myself and my family."