After taking an unlikely path, Karel Vejmelka lives out his NHL dream
With over 80 NHL starts behind him, Vejmelka is grateful to have had so many people in his corner throughout his unique road to the NHL.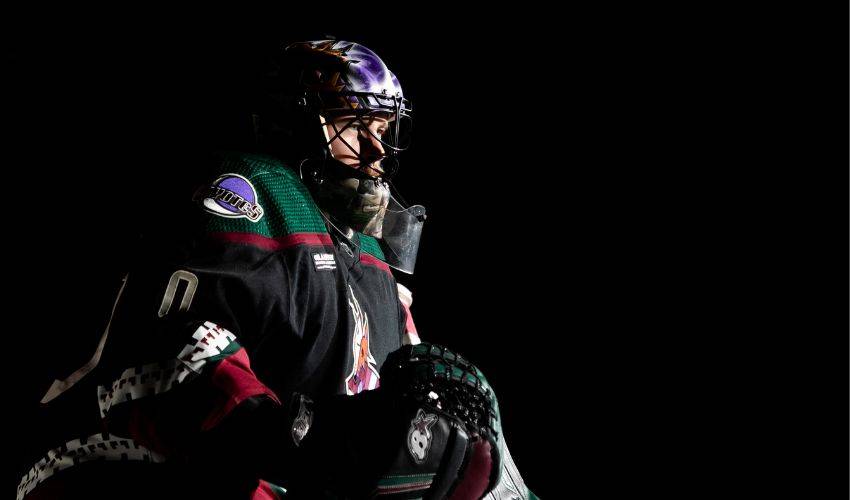 Feature photo: Getty Images
---
Karel Vejmelka never gave up on his NHL dream.
It was a vision the Arizona Coyotes netminder had held for as long as he could remember – the hope of one day playing on hockey's biggest stage.
And while there were times, more than a few, when it appeared that dream would never be realized, Vejmelka never abandoned his long-time goal to stop pucks against the top players in the world.
Originally a fifth-round NHL Draft pick of the Nashville Predators in 2015, the Czech-born goaltender made the decision not to sign with the club and opted to become a free agent. Returning home, he played five seasons for HC Kometa Brno in the Czech Extraliga, the country's top hockey association.
"When I was growing up, I hoped every day that I could play in the NHL. When I played in the top Czech league, I did everything 100 percent, to hopefully one day sign a contract with an NHL team. I was drafted by Nashville, and I was there three times, just for the development camp, but I needed to stay in the Czech league after that. I was still waiting for some big opportunity and to get a contract with an NHL team."
On May 5, 2021, the Arizona Coyotes tabled an offer, a one-year, two-way contract. Vejmelka signed the deal. He earned a role with the team in his first season in North America.
"When I got the contract and the chance to play for Arizona … I want to be honest, I didn't expect that because I was 25 and that's pretty late, especially for a goalie to sign a contract like that. I was very happy, and I know it's maybe my last chance to get a contract with an NHL team, so I have to play my best and do everything the right way for the next step in my career. It's something special and I know that doesn't happen every day, especially for goalies. I really appreciate the chance to play in the NHL and I'm really happy right now."
While there have been rough patches, both for Vejmelka and the Coyotes, the backstopper has optimism for the 2022-23 NHL season. Win or lose, his love for the game has never wavered. He fashioned the same approach for all the sports he played while growing up in Eastern Europe.
"We played street hockey, with my dad and my brother. We would play every day. We also played other sports like tennis, [European] football, cycling, and skiing. We love to play tennis. It's a famous sport in Czech after soccer and hockey. I loved any sport I could play outside. We had a big pool, so I liked swimming as well. I did a lot of sports growing up. I loved to do everything, whatever I could with sports. It was a lot of fun."
And beneficial to hockey, his first love.
"I think it was a big part of my progress, to work on getting stronger, physically, and things like hand-eye coordination. I loved to do everything, and I think it was important in helping me be a better hockey player."
Support back home is widespread.
Now with over 80 NHL starts behind him, Vejmelka is grateful to have had so many people in his corner throughout his unique road to the NHL.
"My family, for sure. That's the biggest part of my life and my success. They have always supported me from the very start of my career when I was growing up in Czech. I have a great family. I'm grateful for them."
The soft-spoken Vejmelka is also proud of his country's contributions to the sport, both in the NHL and on the international stage. He has high praise for the Czech players who have made a name for themselves in the sport in a list that continues to grow.
Vejmelka is equally bullish about the country's young talent, including the group that recently won silver at the World Junior Championships.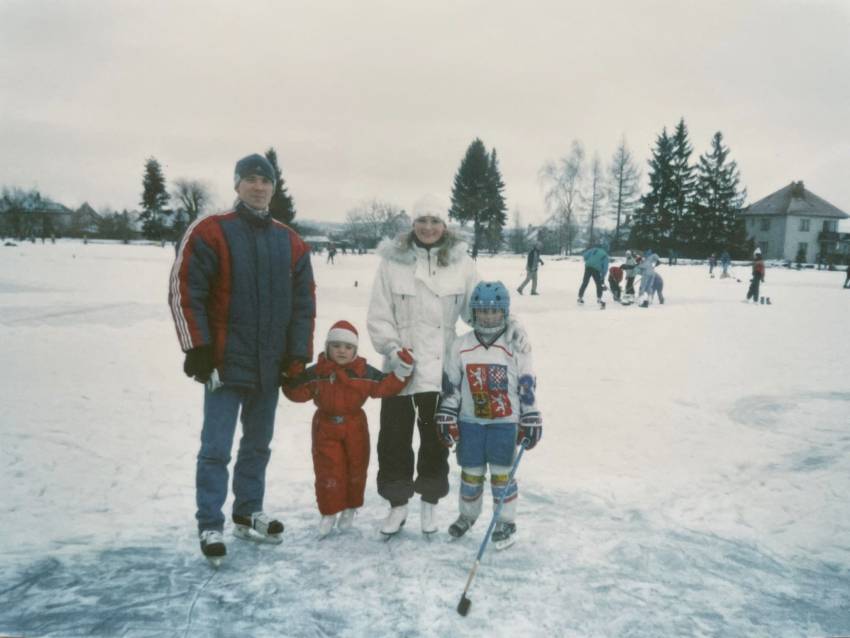 "We are very proud of our players. I was only two when Czech won the Olympic gold, and I can't even imagine what that would have been like. People in Czech love the game and the whole country gets behind them when they have the chance to play for a medal, especially a gold medal. I know everyone would be proud of the group that played in the juniors. They played so well. I know some of the guys on the team and they are very talented. It always means a lot when you see other players from Czech do well and then come to play in the NHL."
Just like Vejmelka, who never gave up on his hockey goal.
"It was a pretty difficult journey, but it is something special for me that I am here right now. When I was growing up, I hoped every day that I could play in the NHL. I just believed in myself. My mindset was to be positive and do the right things every day. It was always my dream, and I am living my dream right now."