Rounding up Hockey Fights Cancer month
This month has marked the 24th annual Hockey Fights Cancer campaign – a joint initiative between the NHL and NHLPA.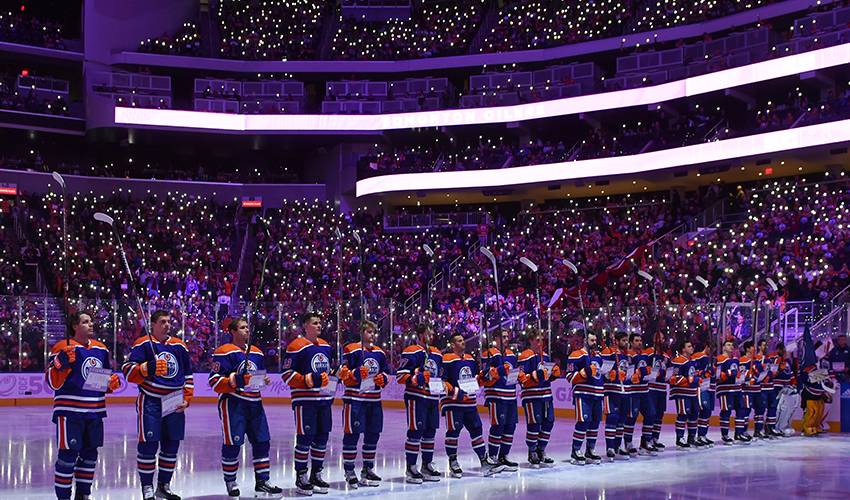 All photos courtesy of Getty Images
---
This month has marked the 24th annual Hockey Fights Cancer campaign – a joint initiative between the NHL and NHLPA. All players and 32 teams across the league continue to contribute to this important campaign to support cancer patients and their families within the community.
Here are just some of the player highlights from a successful month filled with plenty of special moments:
On the first day of November, Buffalo Sabres players Casey Mittelstadt, Casey Fitzgerald and Jacob Bryson shaved their heads to show support for the patients at the Roswell Park Comprehensive Cancer Center.
---
Sticking with the Sabres, centerman Tage Thompson shared the story of his wife, Rachel's, battle with bone cancer. She beat it and has not looked back since!
---
On the second day of the month, Boston Bruins forward Jakub Lauko recorded his first career NHL goal. Most of the time, a player would keep that puck, but instead, the 22-year-old made a promise to a family friend whose son passed away from cancer two years ago.
---
The players of the Washington Capitals hosted their annual Caps Fight Cancer skate in partnership with Leidos. More than 40 children and their families went out to raise awareness for cancer care and research.
---
For the New Jersey Devils Hockey Fights Cancer game, defenceman Dougie Hamilton used a specially designed stick for his friend Thea Roelofsen, who he met as a member of the Calgary Flames during the team's annual hospital visits. Unfortunately, Thea passed away in 2017, but the relationship he forged with her and her family carries a meaningful significance that has impacted his life.

---
Columbus Blue Jackets defenceman Erik Gudbranson grew out a classic mustache for the team's Hockey Fights Cancer game. Other players around the NHL also grew out their 'staches for the Movember.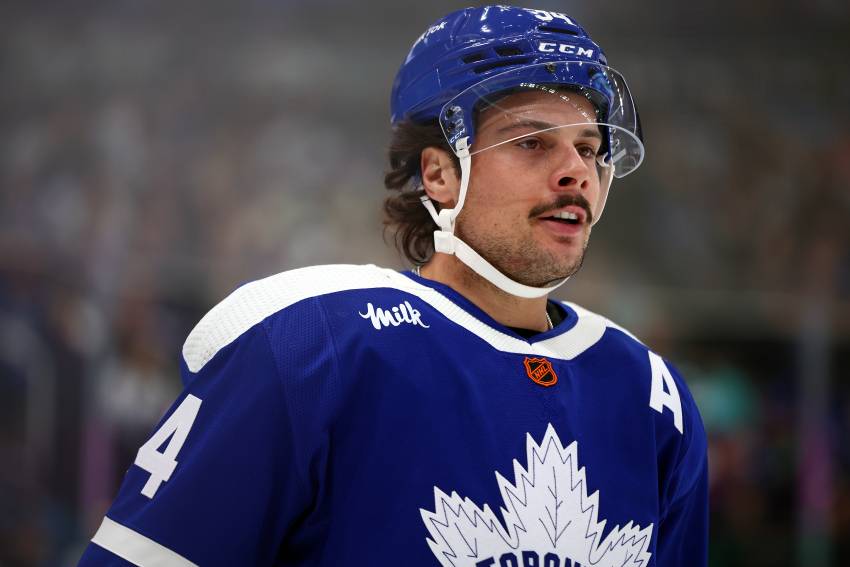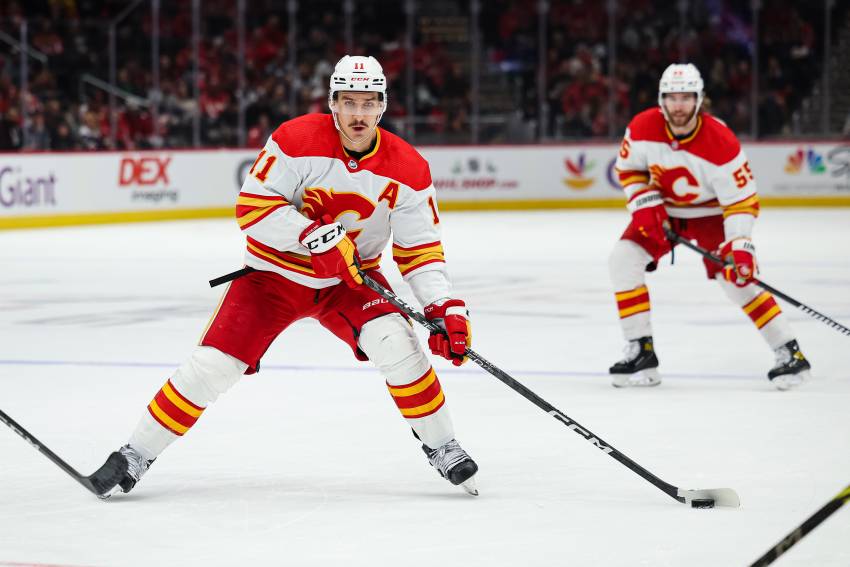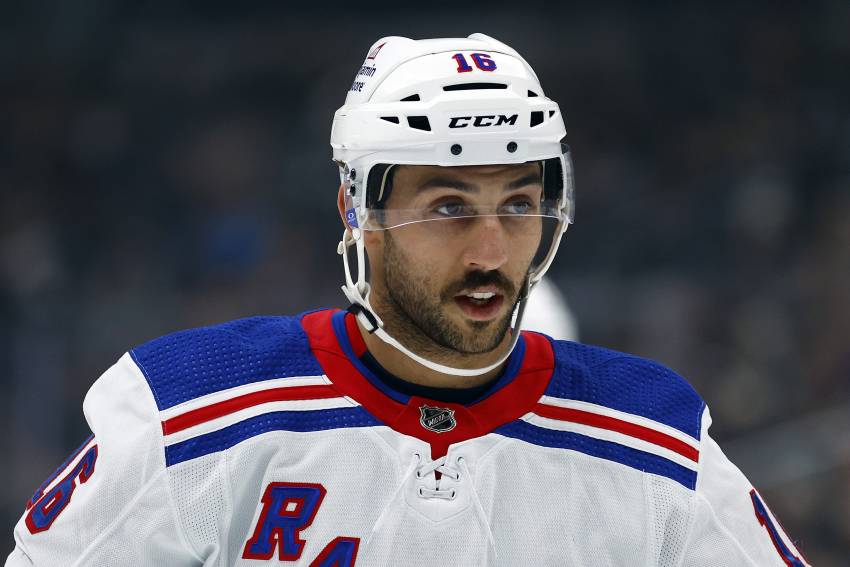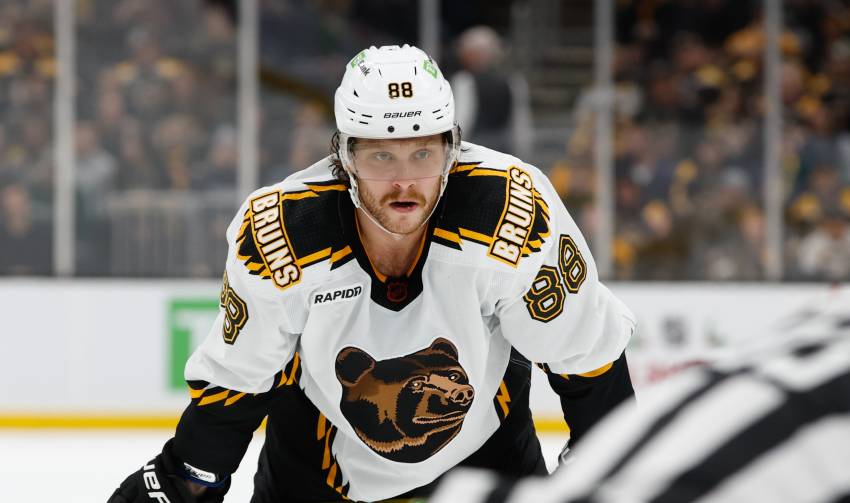 ---
Ottawa Senators forward Austin Watson saw Emma Shimizu, who has been battling cancer for six months, during warmups. Watson made sure to make it a night to remember for Emma. After giving her a stick and taking a picture with her, he scored the game's opening goal!
He also spoke about the interaction with Emma afterwards.
---
One of the best parts of being a goalie is creating specially designed masks. Seattle Kraken's Phillip Grubauer designed a one-of-a-kind lavender mask to be auctioned off, with all the funds going to cancer research at Virginia Mason Franciscan Health.
Florida Panthers goalie Sergei Bobrovsky also did a costume HFC paint job for the month.
---
LA Kings fan and cancer patient Samantha met her favourite player, Alex Iafallo, during pregame and her reaction was priceless!
---
The San Jose Sharks had one very special guest, Layla, stop by their practice. She has been battling Acute Lymphoblastic Leukemia. During the session, she talked to some players and took a group photo with them afterwards.
---
After a big overtime victory against the New York Rangers during the Seattle Kraken's Hockey Fight Cancer night, defencemen Justin Schultz gave the Davy Jones Hat for player of the game to Liam. He is currently awaiting his wish to be granted by Make-A-Wish Alaska & Washington.
---
Washington Capitals forward Martin Fehervary opened up about his late mother's fight with lung cancer. He reminisced about his mother, as well as scoring a goal during the Capitals' Hockey Fights Cancer night last season.
"All these things, I'm really happy the NHL does Hockey Fights Cancer. Those kind of things are really good, that opportunity to help someone. I know how hard it is to have someone in your family have cancer and battle through. So, it was really emotional. Especially when I scored the goal, it was a really good feeling, but emotional," Fehervary stated.
---
Dallas Stars goalie Jake Oettinger and Hope Kids have teamed up to help provide special activities and support to children up to 18 years old who have cancer or life-threatening medical conditions.

---
This was amazing to see. On the NHL's leaguewide Hockey Fights Cancer Night on Saturday, November 19, every player used purple tape in warmups to show their support.
---
While the players on all 30 teams in action on November 19 observed a moment of silence, along with the fans, in honour of those fighting cancer and to remember those we have lost.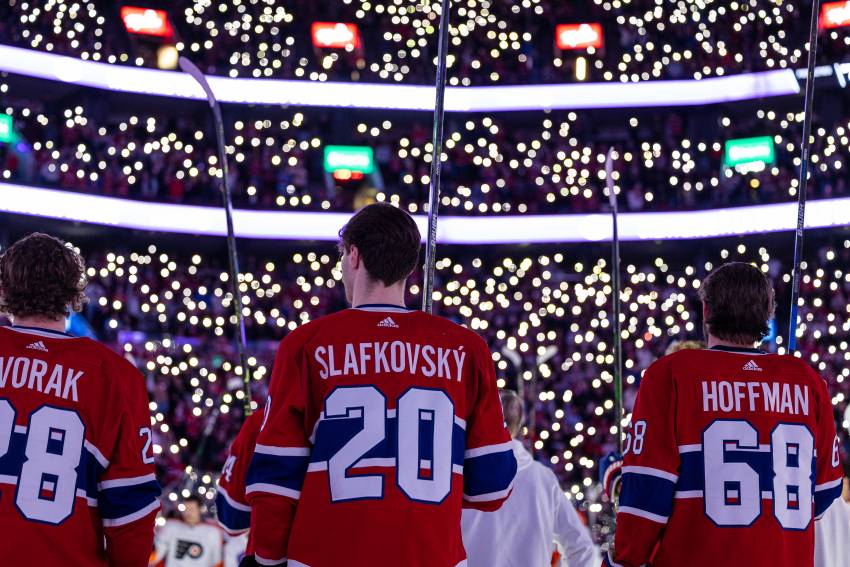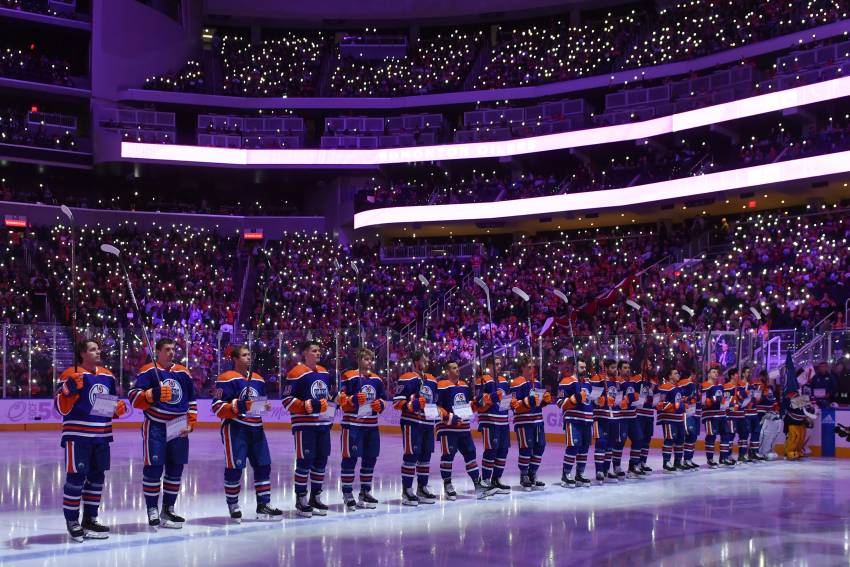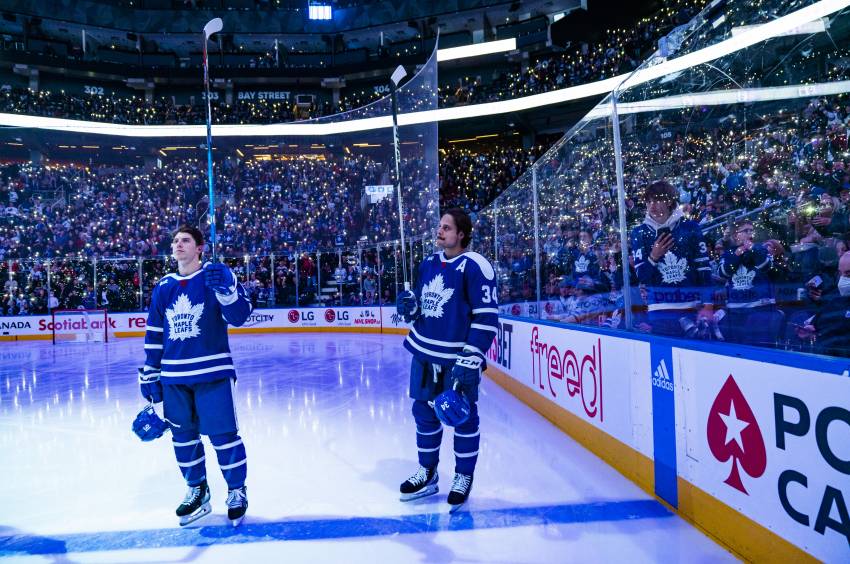 ---
The San Jose Sharks starting lineup had some special guests on the ice at their Hockey Fight Cancer game prior to puck drop. The team honoured kids who are battling cancer or who were recently.
---
The Winnipeg Jets welcomed Cayden and his twin brother, Bryce, on the ice after practice. Cayden is a true warrior! He fought off Langerhans Cell Histiocytosis after a tumour was discovered on the side of his skull at just 20 months old. This past March, a new tumour was discovered on the back of Cayden's skull. Thankfully, his most recent round of treatment was successful in removing the tumour. He is a warrior and an inspiration to everyone. Jets defencemen Dylan Samberg and Nate Schmidt helped put a smile on Cayden's and Bryce's faces.

---
Ahead of the Philadelphia Flyers' Hockey Fights Cancer night, defenceman Travis Sanheim wore a custom made #HockeyFightsCancer jersey in memory of AJ Grande. Also, prior to the game, Cody, AJ's brother, got to read the starting lineup to the team.

---
Leading up to Vegas Golden Knights' Hockey Fight Cancer night, defencemen Alex Pietrangelo explained why this month means so much to him and his family. He talked about his niece Ellie's battle against pediatric cancer when she was younger. Yes, Ellie did defeat it!