Fresh off a 5-year extension, Nicolas Roy is motivated for a postseason push
Roy set NHL career-high marks last season, netting 39 points, including 15 goals.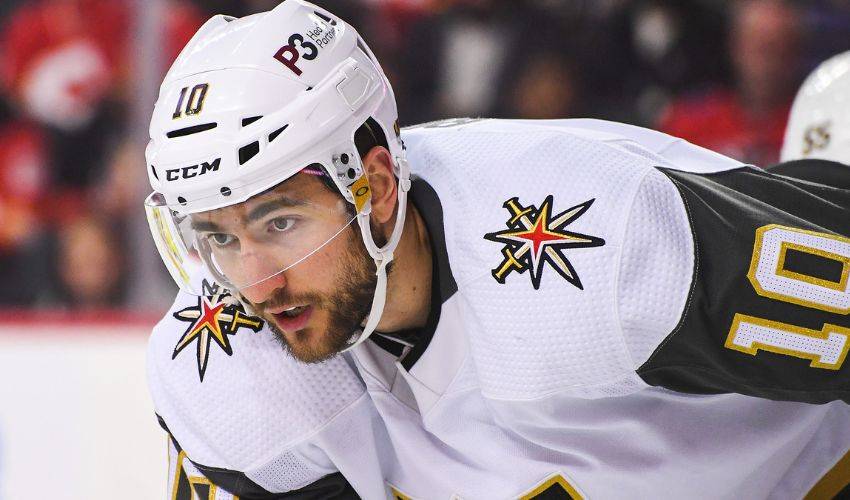 Feature photo: Getty Images
---
When opportunity came knocking, Nicolas Roy answered.
After a slew of injuries ravaged the Vegas Golden Knights roster during the 2021-22 season, the door was opened for Roy to play a bigger role with the Pacific Division club.
He certainly made the most of that chance.
Skating in 78 of 82 regular games with the Golden Knights, Roy netted 39 points, including 15 goals, both NHL career-high marks for the 25-year-old forward.
"Early in the season, with so many injuries, I had the chance to play on the first and second lines. I was on a line with [Jonathan] Marchessault and [Reilly] Smith for maybe 10 or 12 games, and we played really well together."
With more than a combined 1,100 regular-season NHL games between them, Marchessault and Smith provided Roy with a perfect one-two punch of veteran experience to learn from.
Seeing what the duo did on a daily basis, both in practice and in games, was an invaluable resource for Roy, who at one time in his career divided time between the AHL and NHL, skating with the Chicago Wolves and Golden Knights.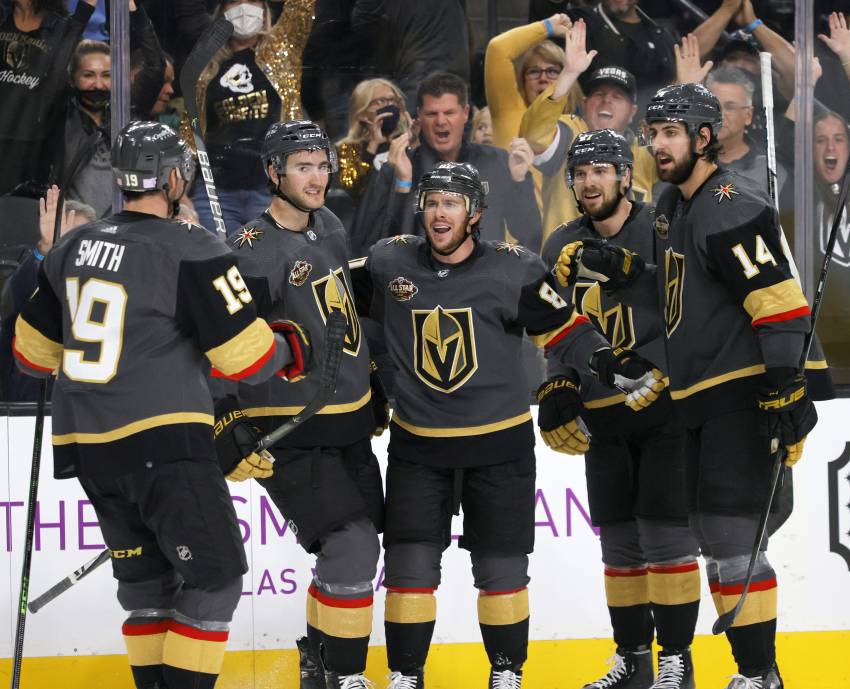 "Those two guys gave me a lot of confidence," said Roy, the 96th overall pick of Carolina in 2015, who came to Vegas in a deal with the Hurricanes in June of 2019. "They've been in the league for a long time, and they know the game, how to make those key plays, and make a difference when they're on the ice. Seeing that gave me a lot of confidence, but so did a lot of the other players. I'm very fortunate because we have so many good players, guys who are all very supportive."
The only downside – and it was a big one – was Vegas sitting on the sidelines during the 2022 Stanley Cup Playoffs.
Missing out has been a great motivator for the players ahead of their first regular season game on October 11, a road contest against the Los Angeles Kings.
"We want to prove to a lot of people that we are a much better team than last year," said Roy, who had nine points, including four goals in 19 playoff games in 2020-21. "We had so many injuries, but we all thought we should have found a way to make the playoffs. We want to prove to everyone how good of a team we are. That's the mentality we have coming into this season."
No postseason meant an extended summer and another hockey opportunity for Roy.
It would be a busy but rewarding offseason.
"I was back home in Quebec for most of the summer. All my family and friends are there, so it's nice to be able to catch up with them again. It was a little longer summer expected, but it was good to have that time to get back home."
Roy also suited up with Team Canada at the IIHF World Championship, a lineup that included Vegas teammates Zach Whitecloud and Logan Thompson.
The trio returned home with a silver medal.
"To be able to play for your country was amazing. That's always such a great honour. It was in Finland, which was a great experience. Overall, it was a really nice summer."
The biggest highlight, however, was the signing of a five-year contract, to stay with the Golden Knights. The new extension will keep Roy under contract with the club through the 2026-27 season.
"For me, last season, it gave me a boost, confidence-wise, that I can produce offensively. That's what I was able to do last year, and I feel I can do even more because of that."