Brandon Tanev looking ahead to a full-season with Seattle after surgery
Sitting third on the team in goals at the time of his injury, Tanev was on pace for his best offensive season to date.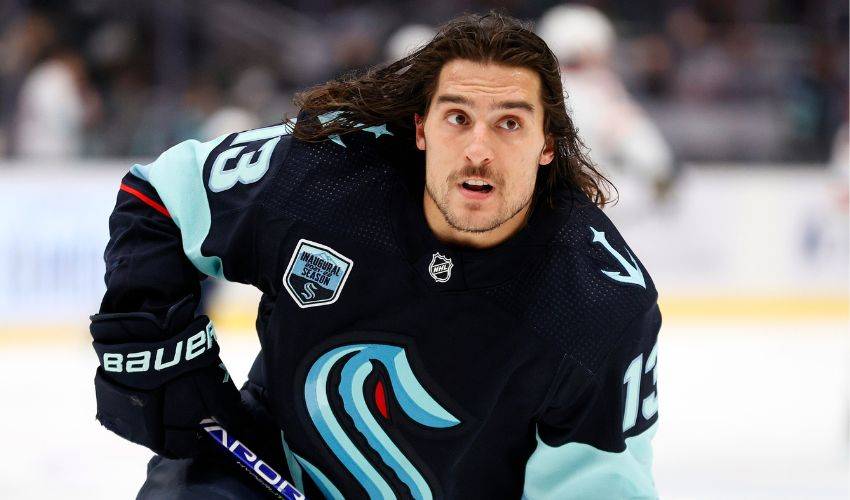 Feature photo: Getty Images
---
Brandon Tanev is proof that you can't keep a good man down.
It was, as he recalled, about as deflating a hockey moment he's ever known. The one that occurred the night of December 18, 2021.
That was the evening Tanev, in his first season as a member of the Seattle Kraken, sustained a season-ending ACL injury in a home loss against the Edmonton Oilers, just 13 days before his 30th birthday.
Sitting third on the team in goals at the time of his injury, the Toronto native, on pace for his best offensive season to date, was also earning top marks for his strong two-way game.
While there have been moments of disappointment, the undrafted forward has opted for a positive outlook.
"When you are not able to do certain things and you are away from the game that you love, having to learn things that came so easily before can be frustrating at times," said the former Providence College standout, who signed with the Winnipeg Jets as a free agent after he completed his collegiate career. "But it's all part of the process. A little adversity can only help you grow and mature as a person later in life."
Expected back for the start of the 2022-23 regular season, Tanev, who quickly became a fan favourite in Seattle, underwent his ACL surgery on December 30.
Not surprisingly, he's looking forward to getting back on the ice, and working his way back into the lineup.
"Things are good. They are progressing well. Obviously, it's a longer timetable after surgery, but things are going well. No complaints. I'm just trying to get better every day and get ready for the season."
The road to recovery has galvanized Tanev's affinity for the game.
Now, 325 regular season games into his NHL career, the 6-foot winger, who kicked off his NHL career with the Winnipeg Jets in 2015-16, is counting down the days until he takes his first post-surgery shift.
"It's a game we all love to play and watch, and when you're injured and not able to the things you love, it's difficult at times. When you are away from the game, especially with this injury, you appreciate the game itself and how much you do care about it."
In between rehab and training, Tanev, who signed as a free agent with Pittsburgh in 2019, has been spending time in northern Ontario, enjoying the cottage life with family and friends.
This off-season, although different than in year's past, has taken on more significant meaning for Tanev.
"I've really appreciated spending time with family and friends. Luckily, living in Ontario, living so close to Muskoka, you can get up to those cottage areas, leave the phone in the car and spend a few days out on the water or around the fire, just talking with friends and family. It's a great way to unwind and be in the moment. You cherish those times, and you appreciate them more and more over the years. Those simple, small things, they mean a lot, especially in the summer when you haven't been able to see family and friends throughout the course of the hockey season."
Until his first game back, Tanev, selected by Seattle in the 2021 NHL Expansion Draft, will keep pushing forward, the desire to once again put on his equipment and slip the Kraken jersey over his head at the forefront of his thoughts.
"I'll just maintain that positive mindset. That's the approach I'm taking. I love the game, I love to compete and I can't wait until I'm able to get out there again."