After the Buzzer | Sam Gagner
From the beautiful surroundings of Muskoka to taking in playoff hockey, Sam Gagner talks all things occupying his offseason.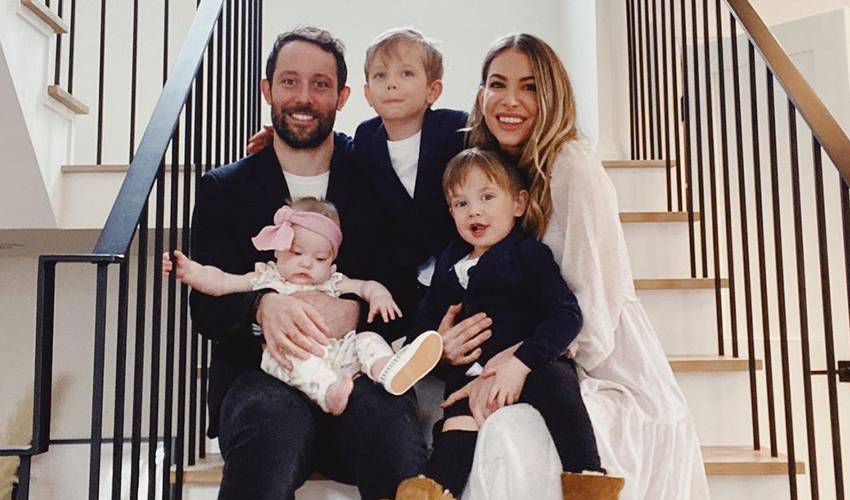 Feature Photo: Instagram / @sgagner89
From their bond with fans to their efforts in the community – and everything in between – 'After the Buzzer' is a weekly series taking readers beyond the rink to shine a light and provide insight on players' lives away from the game.
---
When he is not getting his work in ahead of the 2021-22 NHL campaign, Sam Gagner has been steering towards the beautiful waters of Muskoka, Ontario, and enjoying some off-season family time.
The veteran forward recently took time to chat with NHLPA.com.
RIDING THE WAVES

Gagner and his family are enjoying the cottage life these days, taking in the sights and sounds of their picturesque surroundings. The Gagners are also making the most of their time on the water.
"There is so much to do up here. It feels like I'm doing a lot of things around the cottage all day. I have a nice gym up here so I'm able to get my training in during the morning, and there's a rink about 20 minutes away, which is nice. I love to boat. I think that's the best part of being in Muskoka. …. You can boat everywhere. You can boat to the grocery store, restaurants, the golf course – there are just so many places you can travel to and have that amazing view."
TEE TIME
When it comes to his most memorable golf experience, Gagner opted for a picture-perfect resort in Bandon, Oregon.
"It was at Bandon Dunes for [Toronto Maple Leafs captain] John Tavares' bachelor party. That experience, with my best friends, playing those courses, it's something that I'll always remember. It's so cool. The courses, at the time there were four, it felt like you were playing in four completely different places. It's amazing."
PAWS FOR THOUGHT?
As far as tuning in to catch a little television, Gagner and his wife Rachel usually take a back seat – even if they're occasionally in the front seat – for what they get to watch.
"Recently, it's Paw Patrol and Peppa Pig. Sometimes, when the kids are in bed, I get to watch hockey, but other than that it's kids shows all the time. Before I had kids, Breaking Bad was my number one show. My wife and I watched Ted Lasso this year and we really enjoyed that. It's a great show."
ONE EXCEPTION
There is, however, one kids show that the classy veteran can typically make it through without much eye rolling. The animated offering takes place in Nutty Hill National Forest, a fictional Canadian park.
"One that I can tolerate would be Grizzy and the Lemmings. It isn't too bad. They're seven-minute shows and there are no words, there are just funny little things that happen. I actually don't mind that one. Most of them are tough to watch, but you do anything for your kids. We just drove back from Michigan, and we had Paw Patrol going on repeat for a six-hour drive. I'm kind of done with that one for now."
A LITTLE HERE AND THERE
Gagner began his NHL career in 2007-08 and has appeared in nearly 900 games, including 42 games this season with the Detroit Red Wings. While he has watched some Stanley Cup Playoffs action this year, admittedly, it isn't always easy to tune in.
"I was watching it early on. I feel like every year for me, the playoffs get harder and harder to watch because I'm not in them. Especially at the point I'm at in my career, you want to be in the playoffs. It's been tough to watch for me, but I did watch the first round."
"Most buildings didn't have fans in them the whole year and then they started to get fans back in the last part of the season. When the playoffs hit, you look at the Florida series and it was packed. You could tell the intensity was so high. That series, especially, was fun to watch with the Florida teams being in my division this year. We played against them a lot. That series was great. There was a lot of good hockey in the first round. I've been tuning in here and there as the playoffs have gone on. It's been really good hockey."
PARTING SHOT
"I'm not much of a fisherman. My oldest son, who is turning six in August, he likes to fish, and he's been pushing me to do it. I'm sure over the next 10 years or so I'm going to be taking to fishing a lot more." – Gagner, on a possible future hobby.