2020-21 NHLPA Player Poll results unveiled
Nearly 500 players took part in the poll, weighing in on a variety of hockey-related questions during a unique, pandemic-shortened season.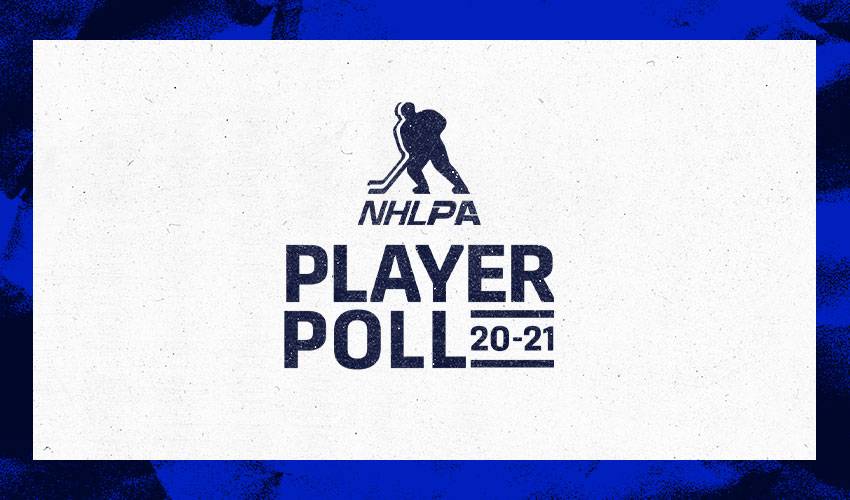 2020-21 NHLPA PLAYER POLL RESULTS UNVEILED
… Nearly 500 NHL players took part in annual survey
---
TORONTO (June 17, 2021) – While hockey fans are enjoying an exciting postseason, the National Hockey League Players' Association (NHLPA) today unveiled its 2020-21 NHLPA Player Poll results on NHLPA.com.
To view the full results, click here.
Between March and April of the regular season, NHL players from each of the 31 clubs were once again anonymously surveyed by the NHLPA. A total of 490 players took part in the player poll this season. The membership weighed in on a variety of on- and off-ice topics covering skills, teams and fellow players around the league.
The players were polled on numerous questions, such as best goal-scorer; most complete player; best shot; who they would want on their side if they had to win one game; and whether they would like to see a series-style schedule carried forward. Some highlights of the results also include: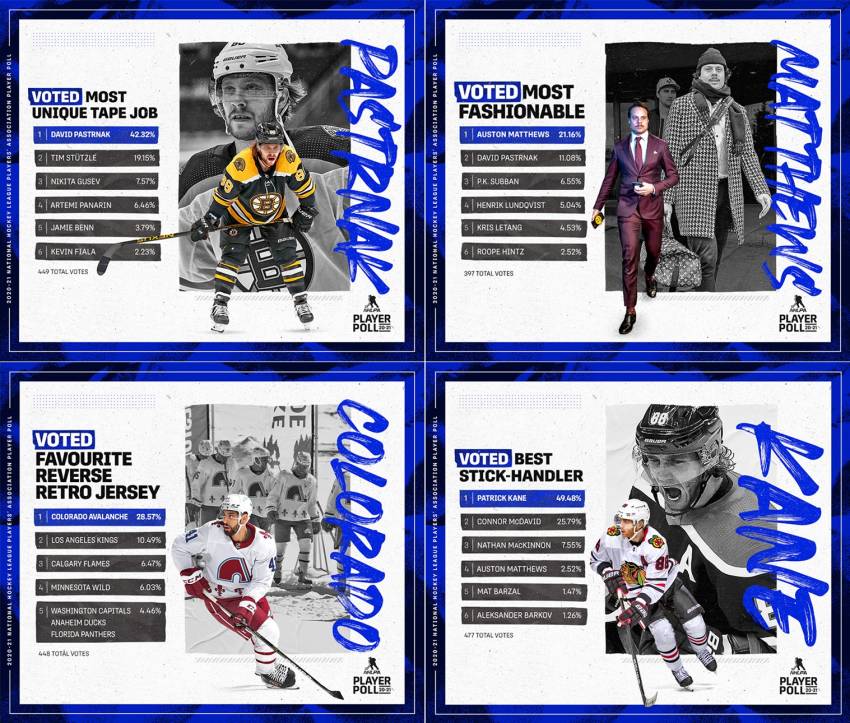 Join the conversation with #NHLPAPlayerPoll and be sure to follow along on Twitter, Facebook and Instagram.