After the Buzzer | Jason Zucker
Does pineapple belong on pizza? Jason Zucker of the Pittsburgh Penguins thinks so.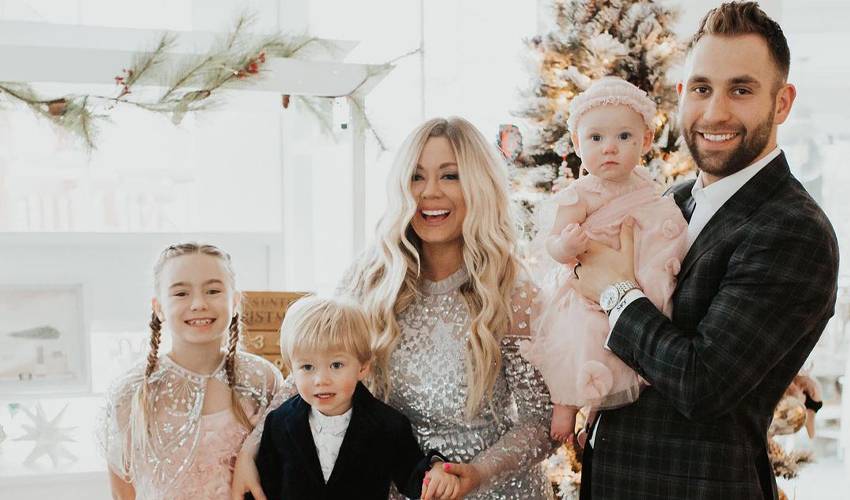 Feature Photo: Instagram / @jason_zucker16
From their bond with fans to their efforts in the community – and everything in between – 'After the Buzzer' is a weekly series taking readers beyond the rink to shine a light and provide insight on players' lives away from the game.
---
Jason Zucker might not have the dance moves, but he definitely gets into the groove when he listens to his favourite music.
The 29-year-old left winger, just five games away from 500 for his NHL career, chatted with NHLPA.com about music, movies, off-season fast foods, and his favourite NHL city to play in.
COMEDY TEAM
Zucker and his former Minnesota Wild teammate, Charlie Coyle, watched one particular movie so often that they had the ability to (almost) act out the entire movie.
Hint? It was released in 2008 and the main characters first names are Brennan and Dale.
"If I were to pick a movie genre, I'm more of a comedy guy. I like having a good laugh or two. One of my favourite comedies is Step Brothers. That's one that Charlie Coyle and I got attached to, and we could pretty much quote the entire movie, line-for-line. I guess that would be my top movie of all time."

SINGING THE PRAISES
When it comes to kicking back and listening to tunes, Zucker opts for a popular country/rock band that's based in Atlanta, Georgia.
Whatever the mood, the forward is ready to sing along. Just don't ask him to hit the dance floor.
"My favourite group right now has got to be Zac Brown Band. I'm a big country guy. I like country, pretty much for all moods and all times of the day. You can go with it in the morning or night… it's my go-to. I definitely don't have line dancing down pat, far from it, but I do know my lyrics."
AT THE FORE
Zucker's top non-hockey athlete happens to be one of golf's all-time greats, a player whose hardware haul is downright incredible.
"I've always been a big fan of Tiger Woods throughout his entire career. He's been one athlete who is just so captivating to watch. He's a guy who has had his ups and downs on the golf course and in his life, but sports-wise, he's the one guy I'll always try and watch.
MEMORABLE KNIGHTS
Zucker has a few road cities he loves to play in, but if he had to pick one, it would be Las Vegas.
"I have to go with Vegas as my favourite. I get to see the family, and have my parents and siblings at the game. My wife and kids always fly out there for those games so that they can spend some time with my family. That's my top spot now."
WHAT'S ON THE MENU?
Whenever he wants to treat himself to a little fast food during the off-season, Zucker has two things that share top billing.
"I'm going to give you two. It's either pizza or a burger and fries. With the pizza, I'm either Hawaiian – Canadian bacon and pineapple – or just cheese. It's one or the other."
PARTING SHOT
"A couple years back, I actually had Carly and her family meet us out in Nashville, so they could see the city and walk around all the great places. Oddly enough, I got hurt the game before, so they flew out for a game that I didn't play in." – Zucker, on a not-so-memorable road trip to Tennessee.