Lucic 'beat the odds' all the way to milestone 1,000th NHL game
A lesson in odds didn't deter Milan Lucic from reaching his goal, but helped push him further towards achieving an impressive NHL milestone.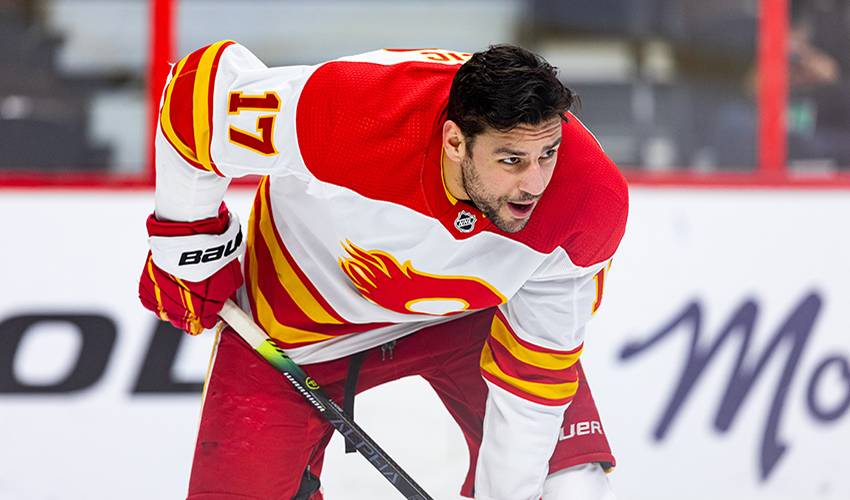 Feature photo: Getty Images
---
When it came to his career calling, there was never a Plan B for Milan Lucic.
It was during a class in a Vancouver high school when a teacher gave her group of students a lesson in numbers, a discussion that didn't exactly resonate with one student in particular.
"Growing up, I never had a back-up plan as for what I wanted to do," recalled Lucic, who'll play in his 1,000th NHL game April 13. "I always said and thought that I was going to be an NHL player. I remember my Grade 10 math teacher gave us a lesson one day that focused on the population of the world and how many people end up making the NHL. She basically said that you had a better chance of winning the lottery than you do of making the NHL. My reaction was, 'Well, somebody has to make it.' That was kind my whole attitude growing up."
Lucic would eventually reach his goal, but there were a few twists and turns along the journey.
He wasn't taken in the 2003 Western Hockey League Bantam Draft and he didn't net a roster spot with Coquitlam of the British Columbia Hockey League, which prompted a move to the Pacific Junior Hockey League.
After Coquitlam called him up, Lucic's goal of making it to the NHL started to take shape. He earned his first Western Hockey League playing experience with the Vancouver Giants in 2004-05. It was the following season when Lucic played a full season with the Giants before helping the team win the Memorial Cup in 2006-07 while earning tournament MVP honours.
Lucic heard his name called by the Boston Bruins in the second round, 50th overall, of the 2006 NHL Draft. One year later, he made the team as a 19-year-old rookie. In 2011, he had five goals and 12 points in 25 playoff games, with Game 7 being played in his hometown of Vancouver, as he and the Bruins won 4-0 to hoist the Stanley Cup.
"That was obviously a moment I'll never forget. I've been lucky enough to have had a lot of great memories."
He can easily recall his first game, October 5, 2007, a road game against the Dallas Stars.
It was during warm-ups when the enormity of the milestone moment finally sunk in.
"I remember going out on the ice and [2014 Hockey Hall of Fame inductee] Mike Modano was there. His hair was flowing when he was skating around. I thought, 'Holy smokes, that's Mike Modano!' It's pretty cool too because we share the same birthday [June 7], so that was one of the things that was in the back of my mind as well."
After stops in Los Angeles and Edmonton, the 6-foot-3, 231-pounder, has played with the Calgary Flames since a trade brought him there July 19, 2019.
"It's funny," started Lucic. "A lot of people think you remember individual and personal stuff, but for me, when I reflect back on all the years and all the games, what I really remember are the good teams that I've been fortunate enough to be on. I've been on some great runs with some great teams, and had a chance to win the Presidents' Trophy, divisional titles, long playoff runs, and won a Stanley Cup. When I look back on all the games, it's just nice to recall the experiences of being on good teams, and to have built great relationships with teammates and everyone else around the team."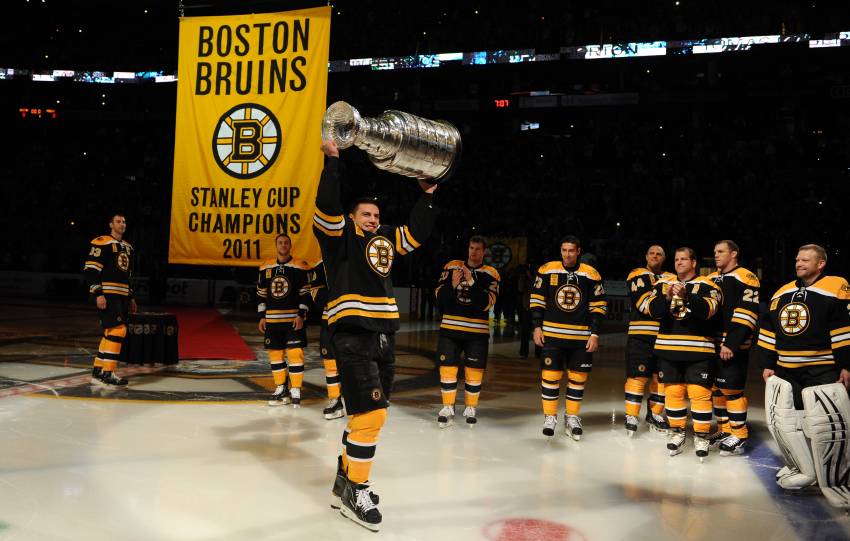 If someone had told him as a junior hockey player that he'd eventually reach 1,000 NHL games, the now 32-year-old would have shaken his head.
"I would have been happy to play just one game if someone had told me that 15 years ago," he said with a laugh. "But you know what? It's been a fun ride and I feel like I've got lots left in the tank. Fifteen years ago, I was in my second year with the Vancouver Giants and had just been drafted by the Boston Bruins. If someone had told me I'd play 1,000 games back then, I don't think there's any way I would have believed them. But here I am. And the one thing I've always done is to take things day-by-day, and that's what I'll continue to do."
The forward has a lengthy list of people that helped him achieve his NHL dream.
At the top, not surprisingly, you'll find his parents, Dobro and Snežana, and his wife, Brittany.
"My parents and my grandparents, my wife – she's been with me a long time and helped me stay with it. All the people in my junior career, from Junior B with the Delta Ice Hawks to the Coquitlam Express in the BCJHL, to the Vancouver Giants. I've been lucky to have those people in my life. They all gave me the chance to succeed. If it wasn't for them, I definitely wouldn't be here right now."
Lucic is proud to have beaten the odds to make it to the NHL stage.
It's something the left winger thinks about often.
"I haven't won the lottery, but I am playing in the NHL. I would definitely choose this over anything. I'm just so happy and feel so fortunate that I've been able to live my dream. My uncle [Dan Kesa], my mom's brother, he made the NHL and I always looked up to him. I wanted to accomplish the same thing and I'm just fortunate that I get to do it."