Backlund helping keep pets with families through Lily's Legacy
Mikael Backlund is honouring the memory of his beloved dog, Lily, while helping families and pets stay together in their time of need.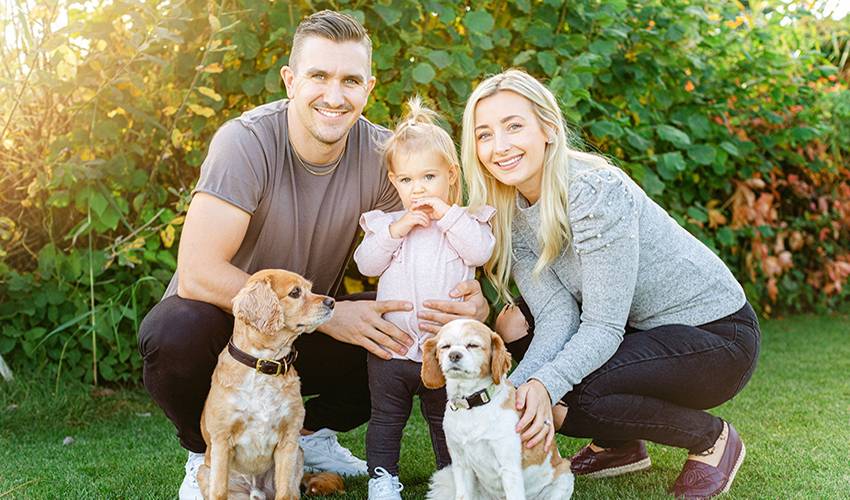 It's a project that carries special meaning for Mikael and Frida Backlund.
The couple was understandably devastated when they had to put down their beloved dog, Lily, this past January after her battle with cancer.
Months later they still feel the sting of losing Lily, but the Backlunds are helping keep pets and families together when it's needed most.
"I thought this program honouring Lily was a great way to help children in care get to keep their pets when they're going through a tough situation, whatever that situation may be," Backlund said of Lily's Legacy. "At least they know they'll be able to keep their pet, which is very comforting to know."
"She was amazing," said Backlund, in his 12th full NHL season, all spent with the Calgary Flames.
"I remember the first time I picked her up. She touched so many lives and just knew how to get people's attention and get people to love her. She was very strong-willed, but at the same time, so lovable. When we found out she had nasal cancer, it was tough on all of us and even more so when we had to put her down. We miss her every day. The day we had to say goodbye was the toughest day of my life. She touched so many lives. My friends and relatives, everyone was sad. She was part of our family."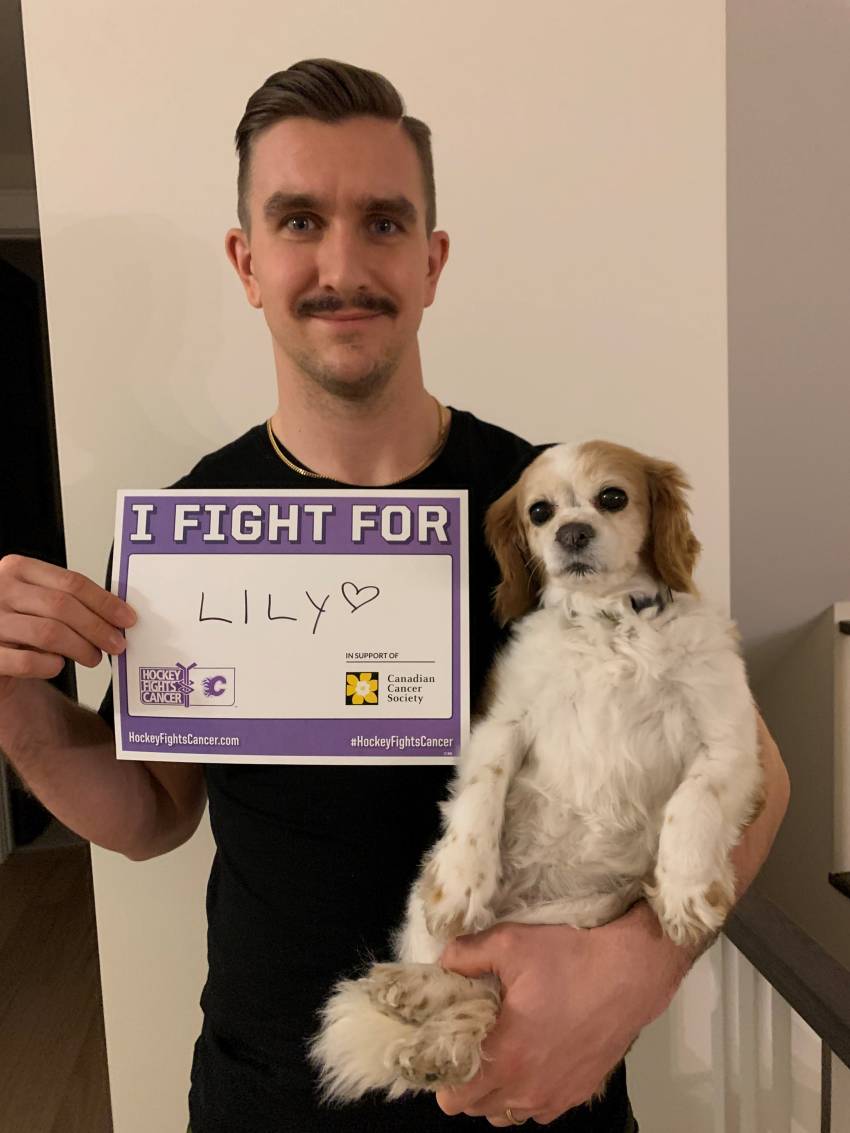 A conversation with Melissa David, founder of Parachute for Pets, led to the creation of Lily's Legacy. The Calgary-based organization works to keep pets and families together by subsidizing necessary pet care to low-income individuals.
The initiative encourages people to buy Easter hampers for kids and pets in need. The program will help children in care stay with their pets.
Applications for the program open April 1.
"When Melissa heard about Lily, she reached out to us right away and said she wanted to honour her," said Backlund. "We were just so thankful and grateful that she wanted to do this program with us. We started working with them about a year ago. We saw the organization pop up on social media and thought it was great what they were doing, helping homeless, or people that need extra help with their pets. Whether it's pet costs, food, or things like that, the organization does great work to keep people and their pets together."
Having the support of the Backlunds has been a game changer for Parachute for Pets.
"It is amazing," said David. "We are so grateful. They are so supportive and true animal lovers. When we decided to name a program to honour Lily, we approached them with the idea of helping children keep their pets. They were on board immediately and were so kind and involved in every aspect from the fundraiser ideas, to graphics for the program itself. We know they have many options for charities and programs to support so the fact they believe in us gives us an incredible boost of confidence to keep doing our work, even on the hard days.
"We are firm believers that pets are essential to the mental health of our most vulnerable population. COVID-19 has made this even more the case with lockdowns and isolation. Pets provide a level of comfort and purpose to people that may not have any other sources of support. If we can assist in providing basic pet care for those struggling so they do not have to surrender their pets during already difficult times, it is an amazing feeling."
The idea of helping children in care keep their pets first came to light over the 2020 holiday season during the Parachute for Pets' Christmas pet hamper campaign.
Reading countless letters from young children concerned for the welfare of their pets became an emotional experience for David.
"We are so excited to help children in care keep their pets. The idea stemmed from an influx of letters we received over the holiday season where children were writing to us to ask for wishes for their pets instead of themselves. Some of the wishes were for medication, or pet food, or even a winter coat as one family was being forced to live in their car. The little girl had a warm coat but her dog did not and she was concerned he would not be warm enough. We reached out to various children's agencies and social workers to see if there was need for us to offer a program for these children and their pets. We quickly heard from professionals across Canada that this program was indeed needed."
That's when David went into action mode. Soon after, the Backlunds jumped on board.
"We knew we needed to act fast to get a program going. I had just finished a meeting about this program when Mikael contacted me to let me know Lily had passed. They were obviously very upset and I thought about their young daughter, Tillie, and how she must be so sad to lose her dog."
The first recipient of the program had a heartbreaking story to share.
"It was a seven-year-old girl whose mom passed unexpectedly and her dad could not care for her. Her life had been turned upside down very fast and her dog was her source of comfort. The guardian was unable to afford basic care for the dog so she was going to have to surrender. We stepped in and have committed to assisting with food and any vet care assistance during the transition period. The Backlunds even donated Lily's bed, and other accessories to this little girl and her dog."
In their eyes it's a simple gesture, but one of many the Backlunds have made for Parachute for Pets.
It certainly won't be their last.
"These pets, they are your family members, and you never want to see people separated from their pets. We still have her younger brother, Dexter. He's doing well, but she was definitely the boss. We are glad to have him in our lives and it is reminder of a bond that you are grateful to have. With this program, we just want to make sure kids are able to keep that bond with their pets when they are going through a difficult time."