After the Buzzer | Cam Talbot
Cam Talbot may have grown up in Caledonia, Ontario, but playing in these two NHL cities often leaves him speechless.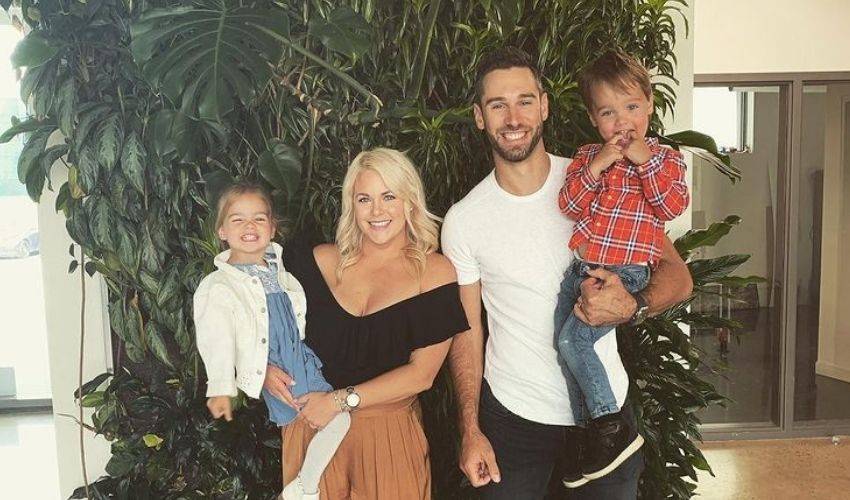 Feature Photo: Instagram / @ct33threads
From their bond with fans to their efforts in the community – and everything in between – 'After the Buzzer' is a weekly series taking readers beyond the rink to shine a light and provide insight on players' lives away from the game.
---
Cam Talbot's favourite NHL goalie mask when he was growing up? Here's a hint: this backstopper had 266 career wins and 32 shutouts in regular-season play.
In his first season tending the twine for the Minnesota Wild, Talbot stopped by NHLPA.com to talk the great outdoors, hockey gifts, hitting the road and more.
CAT MAN
During his days growing up in Caledonia, Ontario, Talbot was a big Toronto Maple Leafs fan. As for his favourite goalie mask, that belonged to No. 29 on an Original Six squad.
"I was always a Patrick Roy guy – and I don't know if I would have admitted it back then – but I think Felix Potvin had the coolest mask when I was growing up. I always liked his mask when he played for the Maple Leafs even though they were the rival team when I was a kid. That was probably my favourite one."

PERFECT PRESENT
When it came to gift ideas growing up, let's just say Talbot's parents didn't have to think very hard about what to get their son.
"Hockey was always the big thing for me. If I got any kind of sports jersey, it was always a hockey one. I'm trying to remember my first one. It was a Maple Leafs jersey. When I went to my very first hockey game – it could have actually been a Felix Potvin jersey I wore – it was Toronto versus Detroit. Toronto won the game, which was at Maple Leaf Gardens. That was pretty cool to see a game there."
OUTDOORS TIME
Whenever he's home during the NHL season, the 33-year-old enjoys spending time with his family in the great outdoors.
Finding things to do together is never an issue.
"Honestly, our favourite thing to do with the kids [four-year-old twins, Sloane and Landon] is to be outside as much as possible, and limit screen time. To get them out of the house and doing stuff is big for us. We have a little playset in the back yard with swings and slides and a rock wall here in Minny, and we also have bikes. We go on bike rides a lot. In the summer, when we're back in Ontario, we're pretty much in the pool every day. We wake up, have breakfast, I get my workout in and it's straight to pool for them. Anything we can do outside together is always fun."
ROAD WARRIOR
Talbot's favourite outdoor activity growing up won't come as much of a surprise.
"Probably playing road hockey with my friends. Every day when we got home from school – some of my best buddies lived across the street or just down the street – we'd drop off our bags, throw on the stuff your parents didn't care if you got holes in, grabbed our sticks, went outside, dragged the nets into the middle of the street and started playing hockey. That was a ton of fun."
JUST VISITING
Talbot picked out a pair of favourite places to play on the road, including one arena that left him speechless the first time he experienced it.
"There are so many great cities to play in, but I'll give you two. My favourite one growing up was Montreal, so playing at Bell Centre was always big."
"The other place at that comes to mind is Chicago. When the national anthem plays, the fans really get into it and it's amazing. I remember the first time I went there, I was sitting on the bench and [NHL analyst] Pierre McGuire was working right beside me. When the anthem started, I must have had this look on my face because Pierre leaned over and said, 'First time, kid?' It's just such an awesome place to play."
PARTING SHOT
"I got my first NHL shutout [November 16, 2013] at Bell Centre. That will always be a big memory for me." – Talbot, on one of his most treasured big-league milestones.