Attending BLM protest leads Seguin to heartfelt conversations, self-reflection
Tyler Seguin has a lot to say about racism. A dozen words perhaps sum up his feelings best.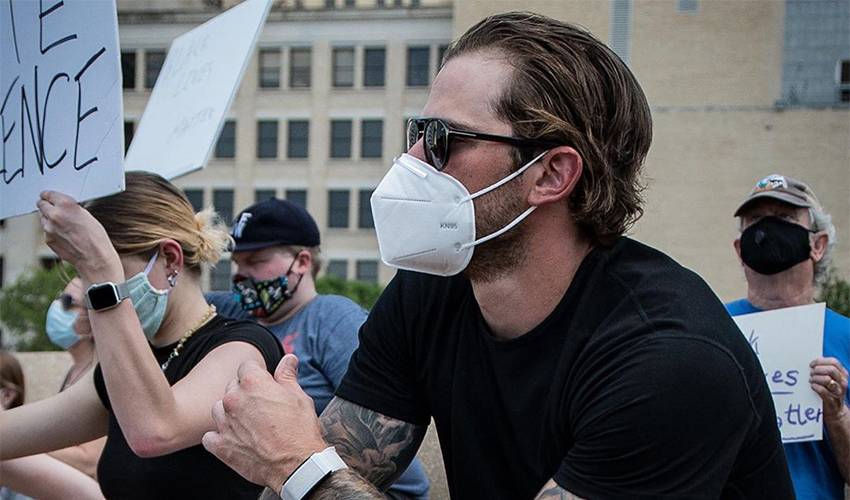 Feature photo: @tseguin92
---
Tyler Seguin has a lot to say about racism. A dozen words perhaps sum up his feelings best.
It's been a summer – a good portion of it – dedicated to dialogue and self-education for the Dallas Stars 10-year NHL veteran.
Over the past four months, with the NHL on temporary pause due to the COVID-19 pandemic, Seguin has used some of his personal time to gain a better understanding of the Black Lives Matter (BLM) movement.
The 28-year-old went to a BLM protest in early June following the death of George Floyd a week earlier.
Seguin's subsequent social media posting delivered a heartfelt message, including the line, '… I have this feeling now that I have a responsibility do more.'
And that's precisely what the second overall pick in the 2010 NHL Entry Draft is doing.
Seguin reached out to Black hockey players, Edmonton Oilers defenceman Darnell Nurse and former NHLer Devante Smith-Pelly, conversations the alternate captain felt were necessary for him to have.
He's glad he did.
"It started off with an apology," Seguin told NHLPA.com. "Just from the standpoint of being so blind to it [racism]. I just asked them about their experiences, both growing up and now. I've always treated everyone with an equal amount of respect and never really thought twice about anything. I think that's part of the problem – that I never thought twice about it being different from what I saw, or thought about asking others questions about what they have gone through."
Through dialogue with players like Nurse and Smith-Pelly, Seguin, traded to Dallas from Boston July 4, 2013, has gained a broader perspective of the issues connected to racism.
Seguin and Nurse, along with other players, including Buffalo Sabres forward Wayne Simmonds, train together during the NHL off-season.
"I didn't ask the questions I felt I should have," said the centre, who was born in Brampton, Ontario. "I never thought to find out about a journey that was much harder than mine. That's what bothered me personally. In sports, you're taught to be accountable. I looked in the mirror and realized I haven't done anything to make a difference, to ask those awkward questions, to take action. That was the first step and now it's about learning."
Educating himself, Seguin admitted, can lead to unsettling revelations.
One recent chat, in particular, caught him off-guard.
"My physician here in Dallas – he's biracial – who runs my acupuncture sessions, he's one of the smartest people I know. One day when I was in to see him, he told me a story about being in a store in New York, and he's looking to buy some clothes. He was the only person in there, and at one point he realized that the manager has sent someone out to watch him and followed him around. I'm looking at this man, a person I have so much respect for, and to hear that horrible story… it blindsided me. But these things do happen. And that bothers me."
Those conversations, along with his recent experiences, have prompted Seguin, who volunteers at St. Philip's School and Community Center in South Dallas, to pledge to be part of anti-racism initiatives.
He also spoke of aligning with an NHL-led initiative, and one he'll create on his own, once the sporting landscape returns to normal.
Until that time, Seguin will continue to listen and learn.
"Knowledge is power with everything that's going on in the world right now. I'm looking forward to making bigger steps here. Once we're back playing in Dallas and there are fans in the seats, we'll make a difference here in our city."