Talbot helps Alabama-Huntsville hockey program charge on
Cam Talbot, who played three seasons [2007-10] in net for the Chargers, is understandably thrilled to see hockey play on at UAH. He's not alone.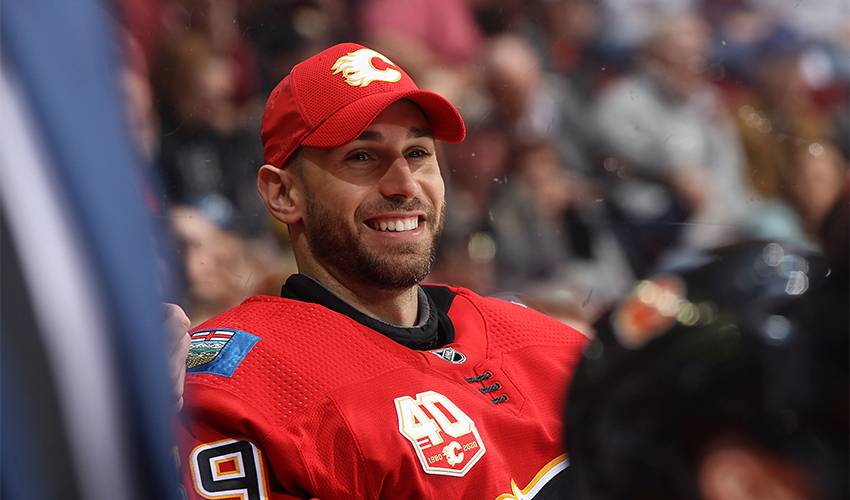 Cam Talbot has never forgotten.
When news broke on May 22 that the University of Alabama-Huntsville's men's hockey program was being scrapped due to budgetary issues related to the COVID-19 pandemic, Talbot, along with fellow UAH alumni and others, immediately began looking at ways to help save Chargers hockey.
This program gave me a chance that nobody else would. Without my time spent @UAHuntsville I would not have got the opportunity to be where I am today. I want those opportunities to continue for more young players for years to come! https://t.co/hUnQJHq2f1

—

Cam Talbot (@ctalbot33) May 26, 2020
It would be a daunting task, especially when UAH officials pegged the dollar amount at $750,000, and a deadline of one week, for them to reconsider the decision.
The first bit of good news in the fight to save the program came when the school received donations of $125,000 each from former players Taso Sofikitis and Sheldon Wolitski.
But it left supporters of the Chargers saddled with the task raising $500,000.
As it turned out, Talbot and others were up to the challenge.
A GoFundMe page set up by UAH hockey alumni and backers brought in more than $539,000, with over 2,300 donors participating.
Mission accomplished.
Well what can I say that hasn't already been said. A huge thank you goes out to everyone who contributed to the gofundme page and to the people that worked tirelessly behind the scenes back in Huntsville to make this happen. We will #ChargeOn https://t.co/EraY6Ymqxe

—

Cam Talbot (@ctalbot33) May 30, 2020
Talbot, who played three seasons [2007-10] in net for the Chargers, is understandably thrilled to see hockey play on at UAH.
In 2009–10, he was selected to the All-College Hockey America Second Team and was named Most Valuable Player in the CHA Tournament, while leading the Chargers to a berth in the NCAA Tournament.
"I've been saying it all along – UAH gave me the platform to showcase myself for a professional career and I've never taken that for granted," Talbot told NHLPA.com. "I've taken the work ethic and everything I've learned there and continued to practice it at the rink and off the ice.
"To see so many people come together for the program, it was really wonderful. There are a lot of good memories for the people that played for UAH, and to see this happen, it makes everyone who has a connection to the school really proud."
Dylan Strome, who donated to the cause, didn't play at UAH, but he does have friends who wear Chargers' colours.
The 23-year-old centre, traded from Arizona to Chicago in November 2018, found out about the plight of UAH hockey through social media.
"To be honest, I didn't know that Cam went there," said Strome. "I saw it come across my feed and I have a few buddies that actually go there. It came up on my Twitter feed and I would hate to see players not have a place to play. Obviously, it feels nice to have that program continue on and grow hockey in the south."
Patrick Kane, Strome's Blackhawks teammate also offered up support on social media to his large following. It didn't go unnoticed by Talbot.
"That helped a lot because he has a huge following," the netminder told NHL.com.
It's great to see the hockey community getting behind and showing support for @uahhockey. Help keep the dream and tradition alive for the Chargers hockey program: https://t.co/1vsQHO93H7

—

Patrick Kane (@88PKane) May 28, 2020
The school released a statement after the financial goal was met.
"We are thankful from the loyal support that has been demonstrated this week by the fans and alumni of Charger hockey," university president Darren Dawson in a press release. "We are hopeful that this support will translate into a sustainable funding model that will allow the UAH hockey program to rise again to high levels of success."
To this day, Talbot is grateful for the time he spent at UAH.
The lessons he learned there extend far beyond the crease.
"The biggest things I learned from playing hockey there was that they instilled the work ethic in me that I didn't have growing up. I knew that on the ice you work as hard as possible, but I didn't realize how much it took off the ice. Having an ex-NHL player [Danton Cole] coaching us, he brought in that NHL mentality.
"Anyone you talk to on that freshman team that year will tell you that I was anything but in shape when I first showed up. I relied strictly on skill to stop the puck. I was not in the best shape, but they showed me how much it took and the dedication needed off the ice to be that type of player. Off the ice, in the classroom – you have to be responsible for everything. Being a student-athlete, there are so many responsibilities you have to take care of."
Talbot carried all of that, and more, with him when he started his NHL life in 2013-14 with the New York Rangers.
"At UAH, it's not just about hockey. You have to manage your homework and your time. All of that sets you up for a better life down the road. That was huge for me."
Talbot has been asked to serve on the board that is being assembled and would include UAH alumni, major donors and business leaders.
While he hasn't given an answer yet, he's leaning towards accepting the offer.
"I'm very grateful for my time there and I'm also appreciative of the many people who stepped up to help. I know I'll always have a special connection to UAH and the hockey program."