Rebuild Minnesota: Dumba looks to help leave lasting difference
As he sat watching the television, Dumba felt much farther away than the 1,900 kilometers between where he was in Calgary and his NHL home in Minneapolis.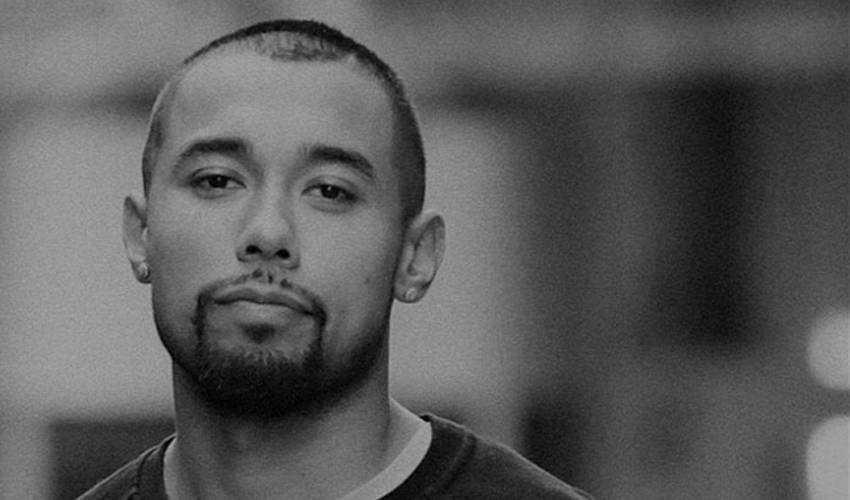 The more he saw, the more it inspired Matt Dumba to take action.
As he sat watching the television, Dumba felt much farther away than the 1,900 kilometers between where he was in Calgary and his NHL home in Minneapolis.
Watching the events unfold in the Minnesota city after the highly publicized death of George Floyd left the defenceman numb and at a loss for words.
"I think being here in Calgary gave me a different perspective, and allowed me to see the things coming in from my friends back in Minnesota, in a very unique way. Whether it was them sharing video or what they've seen on the frontlines from the protests, or them helping clean up the community or giving out groceries… everything that was going on, I was speechless."
But it also motivated Dumba.
"It made me think, 'What can we do from afar to make some noise and get people on board with supporting those people who are in need now?'"
Along with the help and support of his brother, Kyle [a 22-year-old goaltender], and fellow player J.T. Brown, Dumba launched Rebuild Minnesota, an initiative to raise money to aid small businesses and non-profits in Minneapolis' Lake Street area.
Dumba is matching donations up to $100,000, and offering the first 1,000 donors the opportunity to receive a George Floyd tribute shirt.
All those who donate will be entered in a draw to win a pair of custom Air Jordans that were designed by Kyle. Another pair of donors [one from Canada and one from the United States] will spend a day with Dumba, which includes a dinner with the defenceman and time on the ice.
"Through the conversations that Kyle, J.T. and I had – not only us, but also our friends – we wanted to go about giving back the right way. We finally came up with the vision. But it is only the start, really. I'm making a commitment to this community to be there for a long time, and to have an involvement within that community. This is something we're doing now, and I hope it makes a huge difference. But there's more to come."
Kyle, who played last season with SAIT [Southern Alberta Institute of Technology], stepped up right away to work alongside his brother.
"It was important for me just because growing up, the racism that Matt and I faced, and knowing that a lot of our friends that are close to us would have faced that racism on a more extreme level growing up… it all really hit home. I've always been a person who wants to make a difference, who wants to make a change. It became really hard for me to sit back and not do anything. Listening to the stories and watching the news, I knew I had to try and do something to make a difference. I just couldn't sit back and not do anything any more."
Matt quickly embraced Kyle's idea of a draw for a unique pair of Air Jordan sneakers, as part of the Rebuild Minnesota cause.
"For me, personally, I'm quite the sneakerhead," explained Kyle. "I actually work at Nike here in Calgary. One of the big things to me is the sneaker culture, and the sneaker community is one that is very diverse, one that has every race in it, and no one sees colour. And of course, the history behind Air Jordans and Michael Jordan, and how big of an impact it [the brand] has in the Black community, I thought it would be extremely impactful to do something of this caliber on a Jordan shoe. I went to Matt and told him about my idea, and everything I wanted to do with that, and he was all for it."
The siblings' desire to make a difference is undeniable.
In a video made specifically for Rebuild Minnesota, one posted on Matt's official Instagram and Twitter accounts, the 25-year-old delivers a heartfelt message of hope, and a call for change.
Over the last couple weeks I've talked to family and friends about what we can do to make a difference. Thank you so much to everyone who has helped out! It took all of us to make this happen and this is just the start! Full video in Link! https://t.co/jyR0ouR6na pic.twitter.com/15TFgSF4mN

—

Matt Dumba (@matt_dumba) June 18, 2020
"I wish I could be back with you guys, helping support the cause, and cleaning up the aftermath," he said. "But I can't. And like some of you, I feel helpless. Being a professional athlete has given me a platform, and I have chosen to use it to amplify your voices and help the community."
His efforts have been lauded by fellow players, friends, the hockey world, and beyond.
Dumba receives a daily influx of encouraging texts and emails. He's also been touched by the generosity of those supporting Rebuild Minnesota.
"It's been awesome. I've had a lot of guys reach out and say how proud they are of what we are doing. We've already received a lot of donations. I hope this keeps growing. It's one thing to put all this time into it, but I want the funds we raise through this to make a lasting difference. It's going to take millions and millions of dollars to get these people back on their feet – they've had their lives ripped away from them for months and weeks, first through the pandemic, and then with the riots and looting.
"I hope people don't look at it and think we are rebuilding storefronts. I hope people don't see it as though insurance can take care of that. It's not about that. It's about the people in this community, real people, who have kids and work hard to provide to their families and the community."
Near the end of the video created for the cause, Dumba looks into the camera and says, 'I love you Minnesota. Let's come back from this stronger than ever.'
Those words, he admitted, are more meaningful than ever.
"I mean that from the bottom of my heart. If I was there, I would have been able to see everything from my building. That community means a lot to me. It's where I got my tattoos, it's where I've gone to schools to talk with kids, and it's where I work with ACES (Athletes Committed to Educating Students).
"It hurts me a lot to see everyone going through this. It also scared me to see kids going through that. I kept thinking, 'What about the kids? What if they don't have anywhere to go or to turn to now?' They're trapped with so much, including the economic circumstances they find themselves in, or the segregation within the city. And then they have this dropped on them. It wasn't right. There needs to be change."
Whether that comes through the efforts with Rebuild Minnesota or in teaming with NHL players, past and present, to form the Hockey Diversity Alliance, the soft-spoken athlete's desire to make a difference is loud and clear.
He's reminded of them whenever he watches the video of George Floyd's daughter, Gianna, speaking of her late father.
"When I saw that "Daddy Changed the World," and whenever I see it, I want those words to be heard. Not just now or next week, but in the years to come. I want that to ring free, so that an incident like this doesn't ever happen again. Enough is enough. We need to stand up for what's right. What's going on in our society right now, it isn't right. I think there is a lot of good happening right now, but it's just sad that a tragedy had to make it come to the boiling point. I hope we are able come together as one and make a serious change."
Dumba believes it can happen.
"Enough is enough. We need to stand up for what's right. What's going on in our society right now, it isn't right. It's about all of us standing together as equals, so we can have that equity society hasn't shown us."