Gallagher mastering TikTok – and french
And the award for Best Performance By A Pro Hockey Player on TikTok goes to… Brendan Gallagher.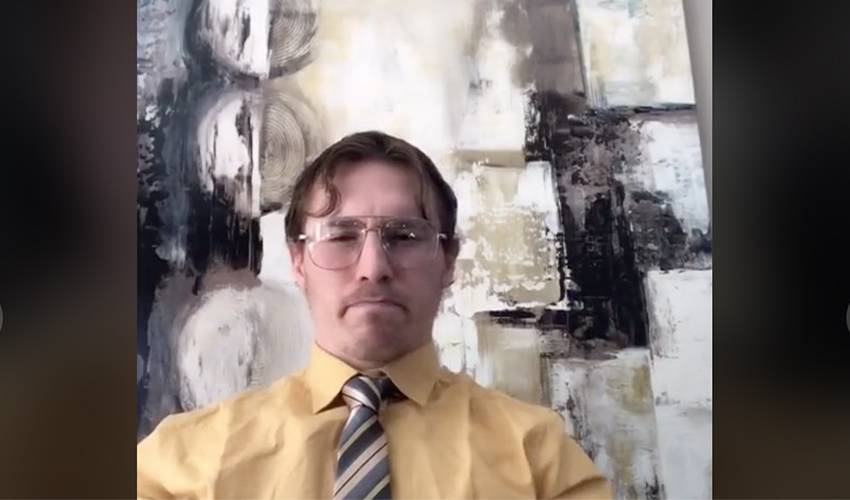 And the award for Best Performance By A Pro Hockey Player on TikTok goes to… Brendan Gallagher.
He's recorded 53 body checks in 59 games for the Montreal Canadiens so far this season, but some of Gallagher's biggest (and most memorable) hits have come on social media.
The 28-year-old winger isn't just contributing here and there on TikTok during the temporary halt to the 2019-20 NHL season.
He's absolutely nailing it.
For sheer entertainment value, Habs fan or not, Gallagher has produced some must-see content on the video-sharing platform.
His re-creation of hit TV sitcom Brooklyn Nine-Nine's scene featuring Backstreet Boys hit 'I Want It That Way' garnered widespread acclaim and was even picked up on the show's official Twitter account.
Gallagher's homage to the Identity Theft scene from The Office also received top-shelf reviews.
In another video, titled "Finally learned French!" Gallagher hilariously attempts to master the language.
All of it is comedy gold.
"It's something to kill the time," Gallagher said with a laugh. "I think pretty soon I'll be retiring from it, but I'm enjoying it for now."
Judging by the reactions he's been getting, the 147th overall pick in the 2010 NHL Entry Draft might want to reconsider hanging up his TikTok hat, at least for a little while longer.
He's received nearly 170,000 likes and has over 42,000 followers on his page, accompanied by a bio that includes: Singer/actor, threw ping pong ball in hydro flask, Saved a bird.
Gallagher is glad to bring a little levity during trying times.
"That was pretty cool," he said of the recognition on the Brooklyn Nine-Nine Twitter page. "I think people have had a good laugh with it and have enjoyed it. That's really the point of it all. At the same time, the guys (his Montreal teammates) have been making fun of me for it, which is expected. Everything is good with it."
Gallagher was able to exact some measure of revenge on one of his fellow Canadiens, namely, Nick Suzuki, the person who convinced him to join TikTok.
The rookie forward, after losing a bet with Gallagher, had to perform the chicken dance on his page.
"Wasn't that good to see? That showed a lot of courage on his part. I don't know if I'd be prepared to do that, but he stepped up and it was impressive on his part. He hated every second of it, but he's a man of his word."
With limited activities and entertainment options available during the pandemic, Gallagher has been catching up on reruns of some of his favourite television shows, including Brooklyn Nine-Nine and The Office.
Perhaps he can use the time to jot down notes for new TikTok material.
"I've watched those episodes as many times as you can count and I've got them memorized to a T. They are definitely a couple of my top shows."
Maybe, just maybe, Gallagher will consider doing an impression of Detective Charles Boyle, played by Joe Lo Truglio, on Brooklyn Nine-Nine.
"Boyle is my favourite. His sense of humour always gets me. Everything he says makes me laugh."
Getting into sitcom character mode for TikTok, offered Gallagher, isn't as difficult as he might have anticipated.
"When it comes to the effort… it's not that hard. I've seen the shows so many times. You rehearse all of that stuff in your brain, so it just all comes naturally. The memorizing of lines, it was already there."
There's no denying the veteran of nearly 550 NHL games, who has also been putting his puzzle skills to the test during the pandemic, is a natural at it.
Hopefully, there will be more entertainment to come courtesy of Montreal's multi-talented winger.
"Obviously, I know when I do these things that the guys are going to have a good laugh about it. That's expected, which I don't mind. It's kind of fun to poke fun at yourself sometimes."
Is there anything else in the hopper he can share with his growing fan base?
"No. If I do it, it's spur-of-the-moment. I'm not planning anything out."
There's one teammate, in particular, Gallagher would love to see star on TikTok.
He laughs at the very thought.
"Who would I choose? I'd probably go with Weby (captain, Shea Weber) just because he'd hate it so much. He would hate himself. He would hate everything about it. That would be fun for me to enjoy."