Challenge accepted: Kopitar keeping it fun for the family
Anze Kopitar is a man who loves a good challenge.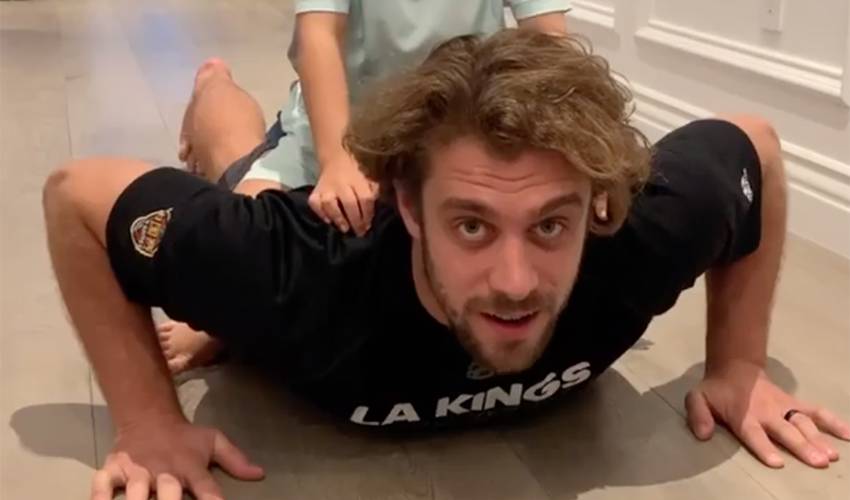 Anze Kopitar is a man who loves a good challenge.
Like many of his fellow NHL players, Kopitar has been active on social media during the pause of the 2020-21 NHL season due to the COVID-19 pandemic.
From posting uplifting messages, to sharing pictures of his prized pooch, Gustl, the Los Angeles Kings captain is keeping his followers in the loop on his life outside the rink.
He's also up for any challenge that happen to come his way.
A viral trend, the 10-touch challenge aims to help people stay fit while practicing social distancing. The 10 push-up challenge has also been making the rounds on social media.
Kopitar was up for both.
For his 10-pushup challenge, he enlisted the help of his kids, five-year-old daughter Neža, and three-year-old son Jakob, who climbed on their father's back and counted his pushups.
"I got nominated, but I didn't know how to spice it up at first. Doing 10 push-ups isn't too hard, so I figured I'd find a way to add a little something to it. I asked the kids to help out, they were game, and that's what we came up with."
While he managed to put a fun spin on the 10 push-ups, Kopitar's 10-touch challenge quickly went to the dogs.
Literally.
When your dog has its own Twitter, Facebook and Instagram pages, a pair of impressive awards (including 2016 Top NHL Dog on Twitter), has ate his food out of a mini Stanley Cup, and boasts the title "Comfort Dog of the LA Kings and their fans," you're bound to get upstaged every now and again.
Sometimes, when you don't even know it.
During Kopitar's 10-touch video, which saw him show off his slick soccer skills by keeping a roll of toilet paper airborne by kicking it 10 times, Gustl walked by, seemingly disinterested by the fancy footwork.
"I don't think he was too impressed," said Kopitar of Gustl's guest appearance. "I saw him go by in the background when I watched the video after, but he made sure he made the cut."
Just what the Slovenian native has come to expect from his decorated dog.
"I know. I guess he is the winner in the house."
Outside of social media challenges, Kopitar, along with his wife, Ines, has been coming up with ways – including some new ideas – to keep everyone in the house entertained.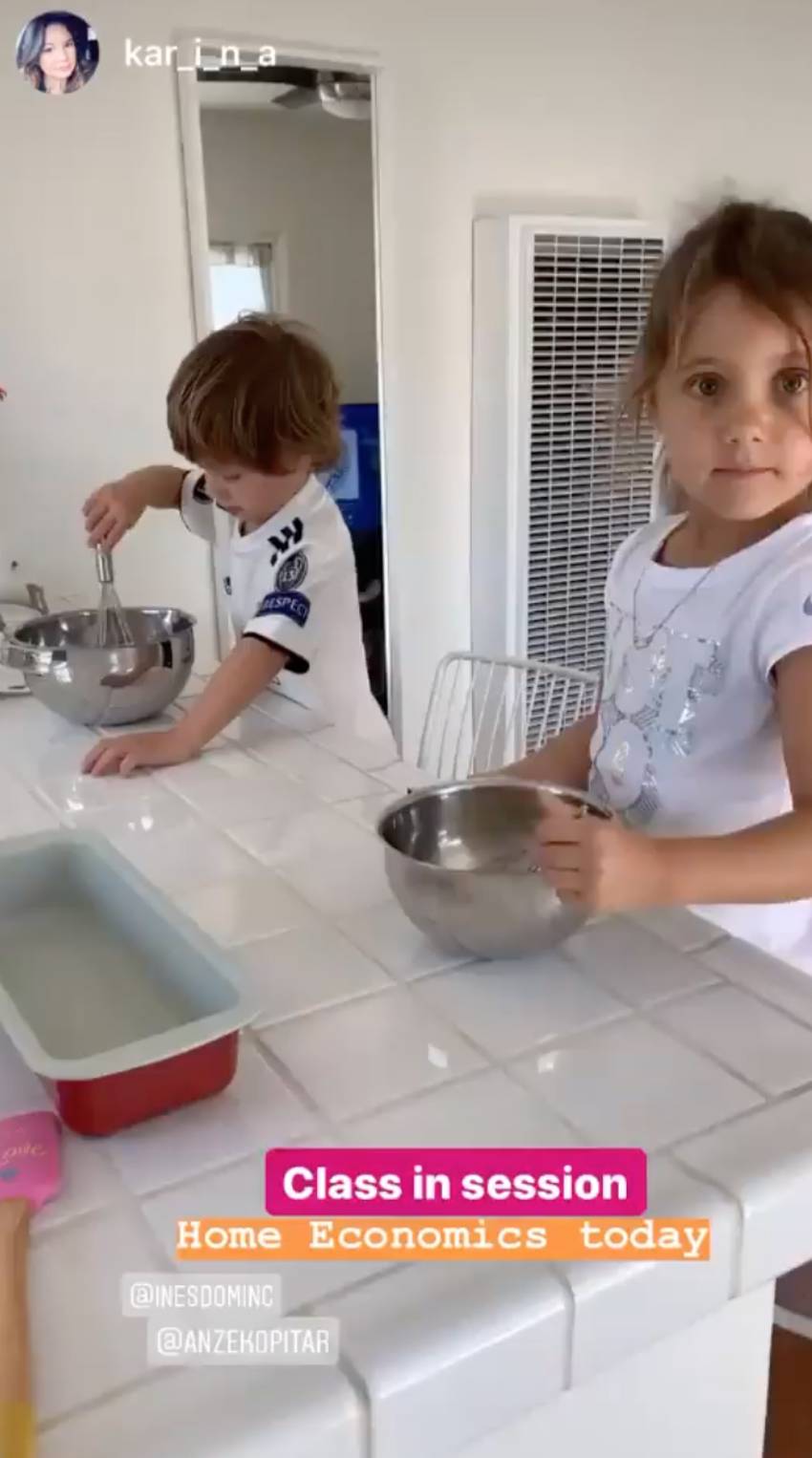 "We're not doing a whole lot, to be honest," said the two-time (2012 and 2014) Stanley Cup winner and veteran of 1,073 NHL games. "You want to make sure you are doing the right things with self-isolating and social distancing. Everyone's health is the most important thing right now. We are just hanging at the house, figuring out different ways to make sure the kids don't get bored.
"There are plenty of TV shows and movies out there to watch. My wife and I, we're pretty big Marvel fans, so we've been re-watching all the movies in order of when they came out. It's been fun to watch those all again. We're also starting to put together puzzles as a family, so that's been pretty fun too."
How does Kopitar rate his puzzle skills?
"They're getting there. I wouldn't say they're that good yet, but they're getting there."
When he's not piecing together a puzzle project or taking in a movie, Kopitar is working on staying in game shape.
"It's obviously interesting times, to say the least. Staying home for this long is a little bit unusual. You just try to find ways to keep in shape the best you can. You are trying to stay as active as possible for whenever we need to get ready to get back out on the ice."
He's looking forward to the day he gets the news.
"I think social media is been pretty on point with how we can face this coronavirus. Obviously, everyone is disappointed we can't play right now. Hopefully, people are going to stick with us. Most importantly, stay healthy, and hopefully, we'll get to see you soon back at the Staples Center and arenas around the league."
Until then, Kopitar remains ready for any challenges that come his way, most likely with a little help from his co-stars.