Catching up with Mici: A donation that fueled a future captain's dream
The year was 2009, and Mirzet Hodzic was the recipient of an NHLPA G&D donation. Ten years later, he's the captain of the Bosnia and Herzegovina men's national team.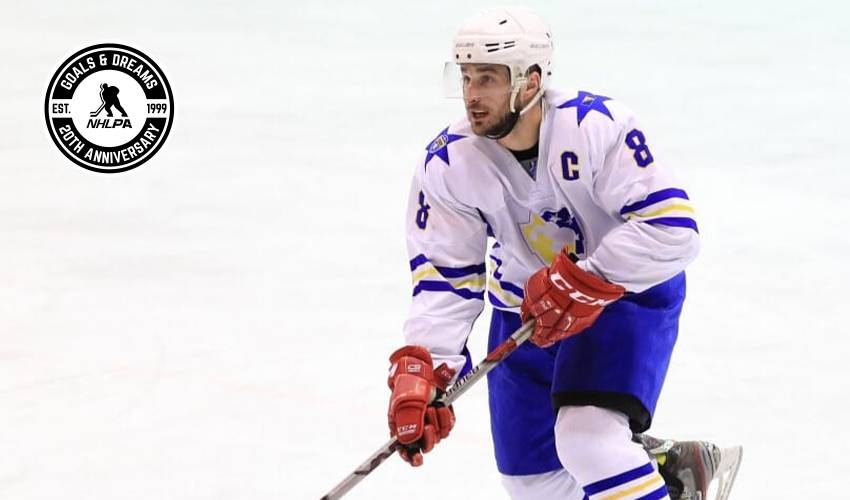 Mirzet Hodzic plays the game of hockey proudly, with a 'C' on his sweater and heart on his sleeve.
The year was 2009 when representatives of NHLPA Goals & Dreams (G&D), a grassroots program that has now benefited more than 80,000 children across 34 countries, first met the young kid from Bosnia.
They were immediately drawn to the teenager, left speechless – and in tears – from the heart-wrenching story he soon shared with them.
It was at the tail-end of the G&D's 10th anniversary tour, a multi-country event that donated over $180,000 worth of hockey equipment along the way, when they met "Mici."
The tour, which started November 13, 2009 in Sweden and finished in Toronto with a closing ceremony at the Hockey Hall of Fame, spanned 10 countries in 10 days.
Mici would be invited to Toronto to participate and share his story in one of hockey's most historic buildings.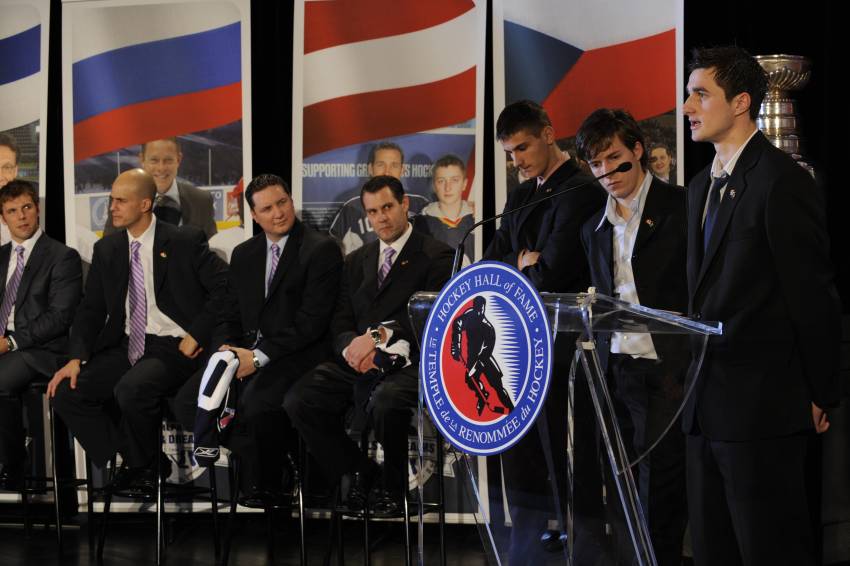 ---
During the tour's stop in Sarajevo, the group visited the bridge and monument where the first casualty of the country's brutal war between Bosnian Muslims and the Serbians was killed by a sniper during a peaceful gathering. Mici was just three years old living in Srebenica with his family during the height of the war in 1995 when his father and grandfather became casualties of war. They were among the 9,000 men and boys murdered in an event heralded as one of the deadliest massacres since World War II.
Hodzic spoke of his struggles to the other children who were part of a group that would receive 25 complete sets of new hockey equipment from G&D, in concert with the Bosnia and Herzegovina Sports Foundation (BIH), an initiative launched in 2002 by Canadian Brad Collins.
The words of the teen, who was being raised by his grandmother because his mother was too psychologically traumatized by the loss of her family, had a profound effect on everyone who heard them.
"To hear what Mirzet had gone through brought out a lot of emotion in everyone," said NHLPA Goals & Dreams Chairman, Devin Smith. "Despite all of the struggles he endured, there was a voice of hope. The children we spoke with talked of a brighter future and wanting to move forward.
"Through Goals & Dreams, we were able to share how hockey can be a life-changing experience," he continued. "It's a wonderful example of how impactful this program has been over its 20 years, and how the sport is truly a global game."
Once resistant to trust anyone outside of his small circle, Hodzic, at the end of the G&D visit, wearing a wide smile on his face told Smith and others he would never forget that day or the gesture.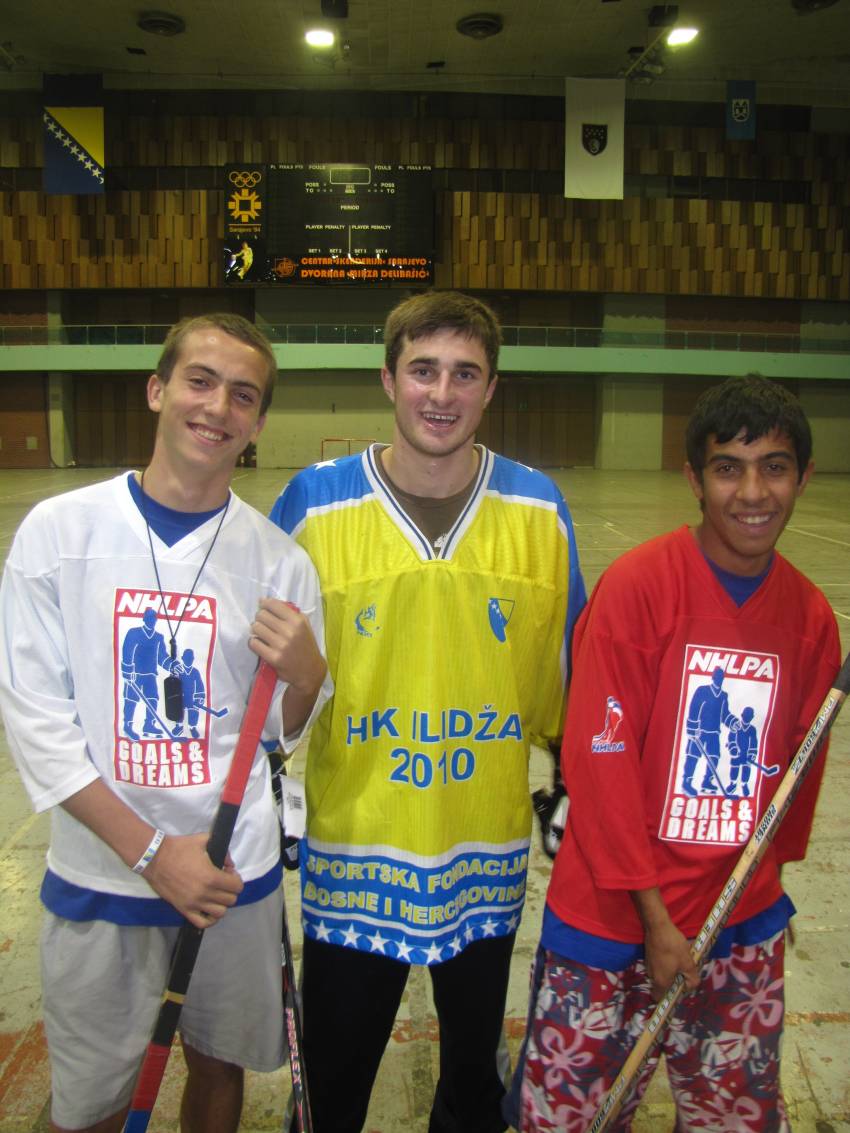 Over 10 years later, he hasn't.
"NHLPA Goals & Dreams is among one of the first organizations that recognized our work and our desire to grow the game," Hodzic told NHLPA.com. "My first brand new equipment was donated by Goals & Dreams and I was the happiest kid ever. Our country does not have any way to get new equipment or any kind of stores, so equipment was essential to get to our hockey program going. I can be honest and say that without Goals & Dreams we would vanish."
Hockey in Bosnia, thanks in large part to Hodzic's passion for the sport, hasn't disappeared. Instead, it continues to grow in scope and popularity.
Now 30, he's seen first-hand hundreds of others getting the opportunity to play hockey.
---
It's something, admittedly, he could have never imagined. Certainly not on that day in 2009.
What had started as a free ball hockey program designed by the BIH to help get youth off the streets was in its early stages. Kids in the program at the time were playing with mismatched, used equipment or playing with none at all. It has now expanded into ice hockey leagues operating across the country.
A member of the International Ice Hockey Federation since 2001, Bosnia and Herzegovina Men's national team made their International debut in 2008.
The team's current captain is none other than Hodzic.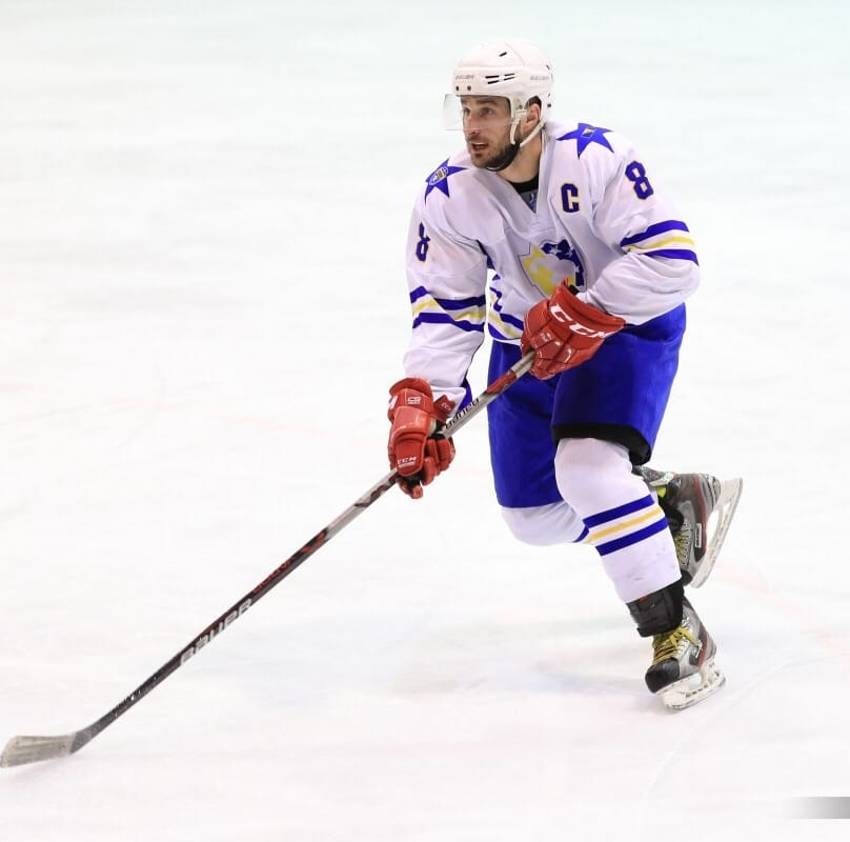 "Hockey is tough, strong and fast," he began. "All these attributes, I need them to succeed in life. All my youth I have spent playing hockey, and my memories are filled with this amazing sport. Hockey is my set-up in thinking, working and pushing harder.
"I have traveled all around the world and met some amazing people, met their cultures and their beautiful land. This was something that gave a big hope that one day my country will look like all these places that I traveled to. All my character was built through hockey, and that was something that reflected to everyday life."
A life that's been shaped, guided and lived by hockey's lessons.
When he's not on the ice, Hodzic, who also plays with HK Stari Grad of the Bosnia and Herzegovina Hockey League, (founded in 2002) is working to grow the game in Bosnia.
"Our next step is to make a strong system that feeds the game and the clubs. It is hard because the political situation is not great, but we are trying our best. One of the biggest priorities would be a permanent ice rink and to get hockey in our primary schools as part of sport education."
The centre would also like to convince one of the game's most prolific scorers to come to his country to see how people have embraced hockey.
"My favourite is 'Ovi,' [Alex Ovechkin] but I really like Anze Kopitar as well," said Hodzic. "'Ovi' is an amazing person, crazy player and passionate. I guess we have some character similarities. I had the opportunity to meet Anze, because he is from Slovenia, which is close, and we often go to Bled (a resort town in the Julian Alps) to play some tournaments. His work ethic is amazing, and he's very nice and polite off the ice.
"I would like to sit down with Alex Ovechkin and ask him to come to Bosnia to hang out with the kids on the ice and to meet the amazing kids and people in Bosnia and Herzegovina."
When asked if he would like to add anything to his hockey and life stories, Hodzic paused for a moment.
"Yes, I would."
He harkened back to that time 10 years ago, to a day he still often thinks about.
"I would like to add that all the friends that I met throughout the Goals & Dreams program were my inspiration to lead the next generations of players. At this moment, I'm captain of our national team and I have an amazing opportunity to wear the jersey of my country. It was my biggest dream since I was a kid… and I got that first brand new equipment from the NHLPA Goals & Dreams program."
Equipment that was a perfect fit in every sense of the term.
"The biggest life lesson I have learned from the game was to never give up. Our country is tough, and if you fall down and stay down, believe me, you will never get back up and no one will come to get you back up. Hockey is an amazing sport that teaches you to never give up and never stay down. This is something that's helped me throughout my entire life."