Pure Hockey extends parternship with NHL/NHLPA Learn to Play
Pure Hockey has announced a three-year extension of its partnership agreement with the NHLPA and NHL's Learn to Play program.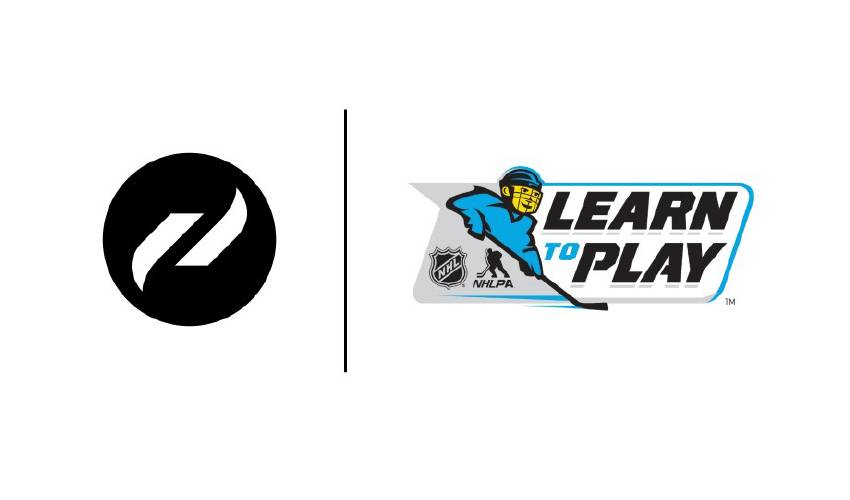 PURE HOCKEY EXTENDS PARTNERSHIP WITH NHL/NHLPA LEARN TO PLAY PROGRAM
Pure Hockey's Experts Have Fitted More Than 32,000 Young Players
and Families Since 2018
HOLLISTON, MA (January 10, 2020) – Pure Hockey, the largest hockey retailer in the U.S., announced a three-year extension of its partnership agreement in which the retailer will serve as the Official Equipment Fulfillment Partner of the National Hockey League/National Hockey League Players' Association Learn to Play Program for U.S.-based NHL Clubs.
Developed by the NHL and NHLPA, Learn to Play introduces young people to the game of hockey by offering first time participants equipment and weekly instructional sessions led by NHL Alumni. Pure Hockey provides a seamless equipment fitting experience for program participants and their families across the country through in-person "head-to-toe" fitting events at their retail stores and at strategic pop-up events in other markets. Pure Hockey has also developed an online fitting guide for participants who are unable to attend in-person fitting events.
"Our partnership with the NHL/NHLPA Learn to Play Program has been a huge success by every measure," said David Nectow, CEO, Pure Hockey. "It allows us to share our love of hockey with the next generation of players and help provide an all-around positive experience as they begin their hockey journey. Of all of the things we do for kids starting out in hockey, this will likely have the biggest impact for years to come."
"We are thrilled to extend our relationship with Pure Hockey for three more years as our partner on the NHL/NHLPA Learn to Play Initiative.", said Rob Zepp, Manager, Special Projects, NHLPA. "Their ability and expertise when it comes to fitting participants with equipment continues to play a crucial role in helping us provide them with a positive and rewarding first-time experience playing the game we all love!"
"Investing in growing youth hockey continues to be a priority for the NHL as we enter a new decade," said Rob Knesaurek, NHL Group Vice President of Youth Hockey and Industry Growth Fund. "We are proud to partner with companies like Pure Hockey who align with our strategic vision to provide an exceptional hockey experience to first-time participants of the game."
U.S.-based NHL Clubs, including the San Jose Sharks and Washington Capitals, have found the Pure Hockey partnership imperative for an enjoyable experience of their youngest fans.
San Jose Sharks – "Since 2015, Little Sharks has introduced 3,000 kids between the ages of 4-9 to the game of hockey. Working with Pure Hockey has optimized our entire experience by removing the obstacle of gear storage in addition to providing a consistent fitting experience for all participants. Before the partnership, the biggest challenge that the Little Sharks program faced was equipment storage. The partnership with Pure Hockey has made the Little Sharks program much more efficient and allowed us to expand the program from five participating rinks to nine in the most recent session. The Sharks are also proud to be one of the first NHL teams to offer a Girls Only Learn to Play class which began during the Summer of 2016." -- Amber Cottle, Manager of Marketing
Washington Capitals – "The success of our program is due to Pure Hockey's amazing team of experts who are quick and eager to help create a memorable experience for our new hockey players. Pure Hockey has allowed us to completely streamline the Learn to Play equipment process. Families can easily understand their options for in-person or online fittings and can communicate any issues directly with Pure Hockey reps. The onsite team is fun, engaging, and professional at equipment fitting sessions and sets all little players up for the best-possible introduction to hockey." – Amanda Tischler, Vice President of Marketing
The NHLPA and NHL introduced a league-wide Learn to Play™ initiative with the goal of inspiring more families to join the hockey community. Developed in coordination with experts from USA Hockey, the Learn to Play initiative changes the way youth hockey is offered by providing first-time participants head-to-toe equipment and weekly sessions of age-appropriate, on-ice instruction led by NHL Alumni in a fun and safe atmosphere.
Full information about the program can be found at https://learntoplay.nhl.com/