My Top 5 | David Backes
Along with his wife Kelly, David Backes continues to be one of sport's biggest advocates for animals.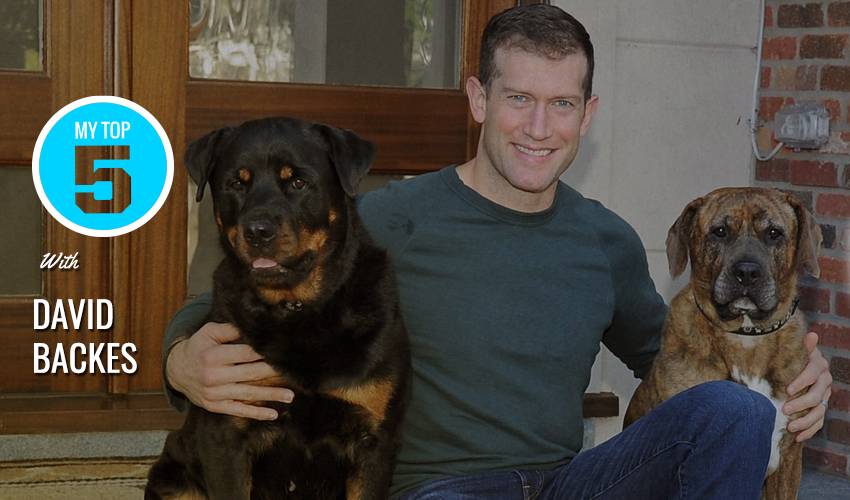 Along with his wife Kelly, David Backes continues to be one of sport's biggest advocates for animals.
Twelve years ago, the couple's commitment to the future of animal welfare grew when they settled in St. Louis and started to work with Five Acres Animal Shelter.
They've helped out several organizations in St. Louis and in their home state of Minnesota in numerous capacities; from volunteering and cleaning kennels, fostering dogs, serving as board members, appearing at fundraisers, speaking publically and educating the public about key issues related to animal welfare.
When David, an ambassador for Athletes For Animals, received his pilot's license in January 2011, he realized they could further their impact and have assisted on several rescue flights, safely transporting adoptable animals.
Feeling inspired? Backes offers up his tips on how you can help a furry friend in need.
Top tips on helping an animal in need
---
1. Game changers
"You don't have to have a huge platform to make a difference in the lives of animals. Any way that you can help… that goes a long way. Fortunately, there are a lot of avenues you can find to help make a positive impact."
2. Money well spent
"Typically, vet bills, the cost of housing animals, food and supplies to make sure the animal is safe and comfortable, and on their way to hopefully, their forever home – there's cost associated with all of that. If you have some income or disposable funds that you are looking to do something good with, helping out animals is something you can consider. Shelters and organizations certainly stretch every penny to make a difference in any way they can."
3. Donate your time
"You can observe the volunteers and see the time and effort they put in, but also observe the animals and maybe get attached to their stories. It might make you say, 'This is something I can relate to or have compassion for.' If your volunteer hours are mandatory, you might follow-up because it's something you found worthwhile, that you're passionate about it, and want to continue to give and inspire those who don't have a voice or that need a little helping hand."
4. Get social
"Social media has empowered everyone to have a voice and to be able to make a difference. Whether you have five followers, 500, or 500,000, spreading that message and influencing and educating people on what's out there, the possibilities and options when they are looking to acquire an animal – it really does go a long way. You'd be surprised at some of the connections you can make in the animal world, to team up and conquer as a group of people."
5. Open arms
"I think (adopting an animal) is a special opportunity – you can hone in and get as specific as you would like. For us, being in the adoption world, the animal welfare world, we always say that the right animal always seems to find us. Whatever the case may be, you all of a sudden feel that connection. From afar isn't enough… you want to bring that animal into your home, see their progress and help them out in any way you can. To see the resiliency and ability for that animal to trust and love again, those are very impactful things."
For more on the Backes' great work, visit http://www.davidbackes.com/#charity.