NHL, NHLPA celebrate off-ice heroes during teacher appreciation week
The NHLPA and NHL are grateful for teachers and are proud to support them through our Future Goals STEM education program.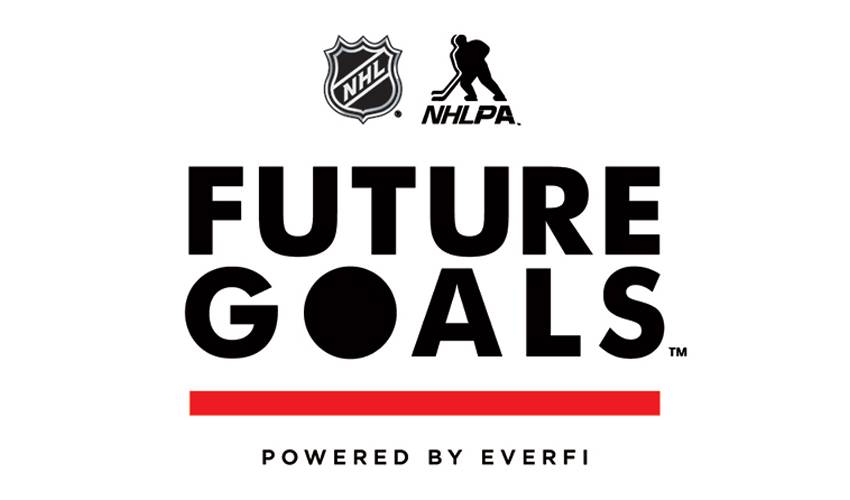 Teacher Appreciation Week arrived a little early for Liz Lotz.
The fifth-grade health and wellness teacher at Charlie and Charlotte Mooneyham Elementary School in McKinney, Texas, got a surprise classroom visit from former Dallas Stars goalie Marty Turco in April.
He came bearing gifts: two tickets for Game 3 of the Western Conference First Round between the Stars and Nashville Predators. Not even a 3-2 loss by the Stars (who went on to win the best-of-7 series 4-2) could take the smile off Lotz's face.
"It was amazing. I was so shocked when I got the tickets, I acted like a schoolgirl," said Lotz, who took her 16-year-old son, a hockey player, to the game. "I've never been to a hockey playoff game ever."
Turco's visit and the tickets were an advance thank-you ahead of Teacher Appreciation Week -- May 6-10 -- from the NHL, the NHL Players' Association and the Stars to Lotz for embracing the NHL and NHLPA Future Goals program and Hockey Scholars, a free digital course developed by EverFi that leverages hockey to teach science, technology and math (STEM) concepts to students in grades K-12.
"This week we celebrate heroes off the ice: teachers," said Rob Knesaurek, the NHL's group vice president of youth development and industry growth. "Through our Future Goals program. we see the important work that teachers are doing every day in the classroom, and we cannot thank them enough for their commitment to youth and to communities."
Rob Zepp, the NHLPA's manager of special projects, agreed.
"Almost everyone has a story or memory of the positive impact that a teacher has had on their life," Zepp said. "On Teacher Appreciation Week, we feel privileged to recognize the importance of teachers in developing our youth, and we're proud that our partnership with the NHL on the Future Goals program provides teachers with a valuable tool to continue to make a difference in the lives of students."
Powered by a $20 million investment by the NHL and NHLPA, Future Goals has reached more than 2.2 million students across North America in classrooms like Lotz's.
"I would take my health class and we would do the Future Goals program," Lotz said. "I really thought it was a great program combining science and math at the three different levels -- beginner, intermediate and advanced level -- showing them how to apply some of that math and science they're learning in the classroom and applying it to a sport."
Lotz, a former New York resident, has made using Future Goals a family affair. To help illustrate math and hockey concepts, she shows students clips of her sons T.J., 14, and Ian, 16 playing hockey.
The boys play for the McKinney North Stars Hockey Club and learned the game from Stars hockey development director Dwight Mullins, who works closely with the Future Goals program.
"I'll show a video and I'll be, like, 'Look, this is how they're passing and what they use the boards for," she said. "Having them see it [hockey] and knowing that my kid is involved in it and my son went to Mooneyham, just knowing that a kid who went here is using this in high school and using it in a sport, I think it helps."
Jon Chapman, EverFi's founder and president of global partnerships, praised Lotz's classroom work.
"Her dedication and excitement around STEM and the Future Goals program is what we hope all teachers can share with their students," he said.