Attitude, effort key to big-market expectations for Byron, Gardiner
Whether it's from within or from others, NHLPA members Paul Byron and Jake Gardiner know all about dealing with the stresses of everyday demands.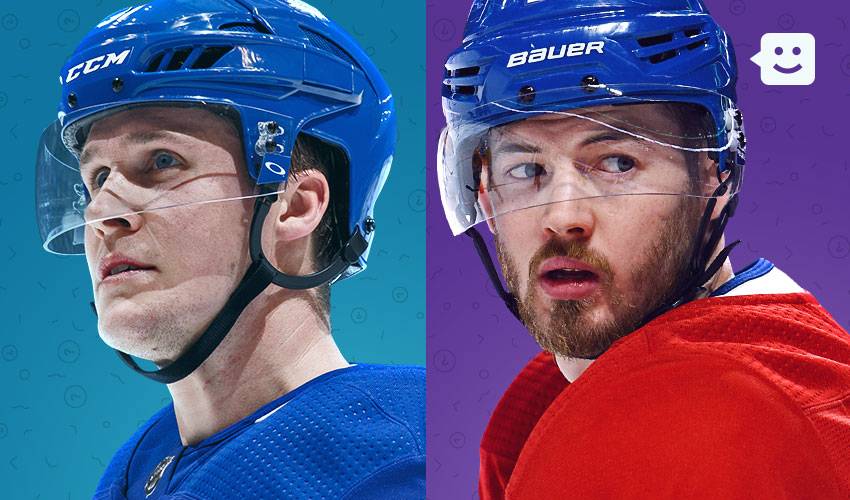 Expectations. Whether it's from within or from others, NHLPA members Paul Byron and Jake Gardiner know all about dealing with the stresses of everyday demands.
From a very young age, NHL players are faced with meeting and exceeding expectations, something that only increases as their careers move forward.
Now, as professional hockey players performing on the sport's biggest stage, the pressure to succeed both individually and as part of a team, can be extremely intense.
"I would tell anyone that it's not about putting pressure on yourself, it's more about having confidence in your abilities," offered Byron, who has played the past four seasons with the Montreal Canadiens. "Sometimes, no matter how hard you try, things won't go as you pictured it would. Understanding that you did your best is a way to remind yourself that success will eventually come."
That mindset continues to provide a big assist for Byron and Gardiner throughout the 82-game NHL regular season and beyond.
"I think the one thing that stands out for me is that whether you have a good or bad outcome, you have to continue to believe in yourself," said Gardiner, who has played over 500 games in the NHL, all with the Toronto Maple Leafs.
Both players have come to understand — through various experiences — that not every day will work out as they had planned. It's something that helps them keep things in perspective, both at the rink and outside of it.
"When you face a situation with expectations, try to envision a positive outcome," said Byron. "And you can always talk about how you feel with people you are closest with. Talking about how you are feeling can help make anything you are facing a lot more manageable."
"Expectations, either from yourself or from others, can be tough," said Gardiner. "But if you step back, and reassure yourself you can succeed, it can make a huge difference in creating a positive result."
One of the biggest pieces of advice they want to share: give your top effort in everything you do.
"Whatever it happens to be — a test at school, an extracurricular activity or helping in your community, you will be encouraged by the fact you tried your best," said Gardiner. "Expectations will always be there, whether it's from yourself or others… keeping a positive attitude is a big help."
"Whether you're a hockey player or a student, everyone has to deal with expectations," Gardiner continued. "I think one thing that you try not to do is put too much pressure on yourself. You want to be confident, always try to the best of your ability and believe in yourself."
Byron, who has scored 14 NHL career game-winning goals, certainly agrees.
"It doesn't matter how old you are or what you do, expectations will always be there," said Byron. "Focusing on the things you can control is a big key. Having faith you can achieve what you set out to do can be a big motivator."
---
This article is a part of a series for the NHLPA's partnership with Kids Help Phone. Learning to cope with stress, pressure and expectations in everyday life can be tough. It's important to take time out for you by practicing self-acceptance and self-care. You can talk to a parent/caregiver, friend or teacher for support. Kids Help Phone's counsellors are available 24/7 at 1-800-668-6868, too.