Match made in hockey heaven for Bonino family
What do you get when you pair an American-born hockey player with a Canadian-born hockey player?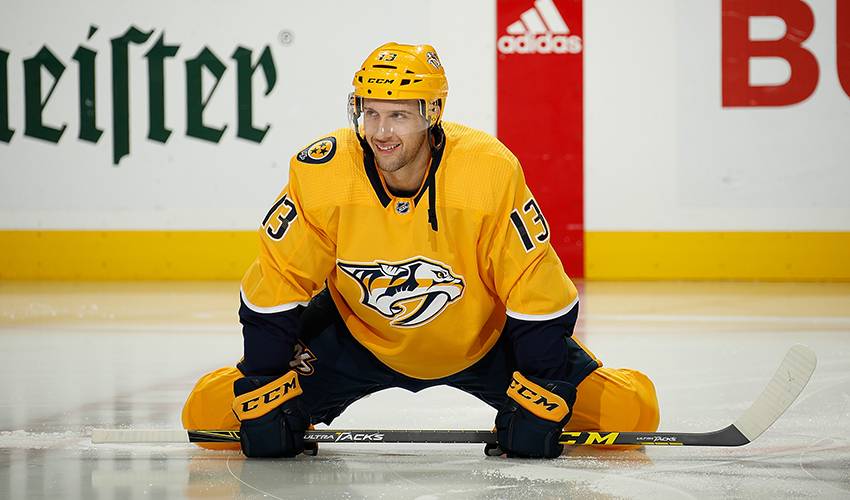 What do you get when you pair an American-born hockey player with a Canadian-born hockey player? For Nick and Lauren Bonino, it's a happy marriage and the odd competitive moment.
He's a two-time Stanley Cup champion from Connecticut. She's a former collegiate hockey standout from Alberta.
It was a hockey (and love) match made in heaven when the two forwards met in their freshman year at Boston University over 10 years ago.
"She was an amazing skater," recalled Nick, who was introduced to Lauren by her college roommate. "She was so good and so fast. Even when we do the family skates here in Nashville, she can just fly. I was always jealous of that."
Both have hockey resumés that would be the envy of many.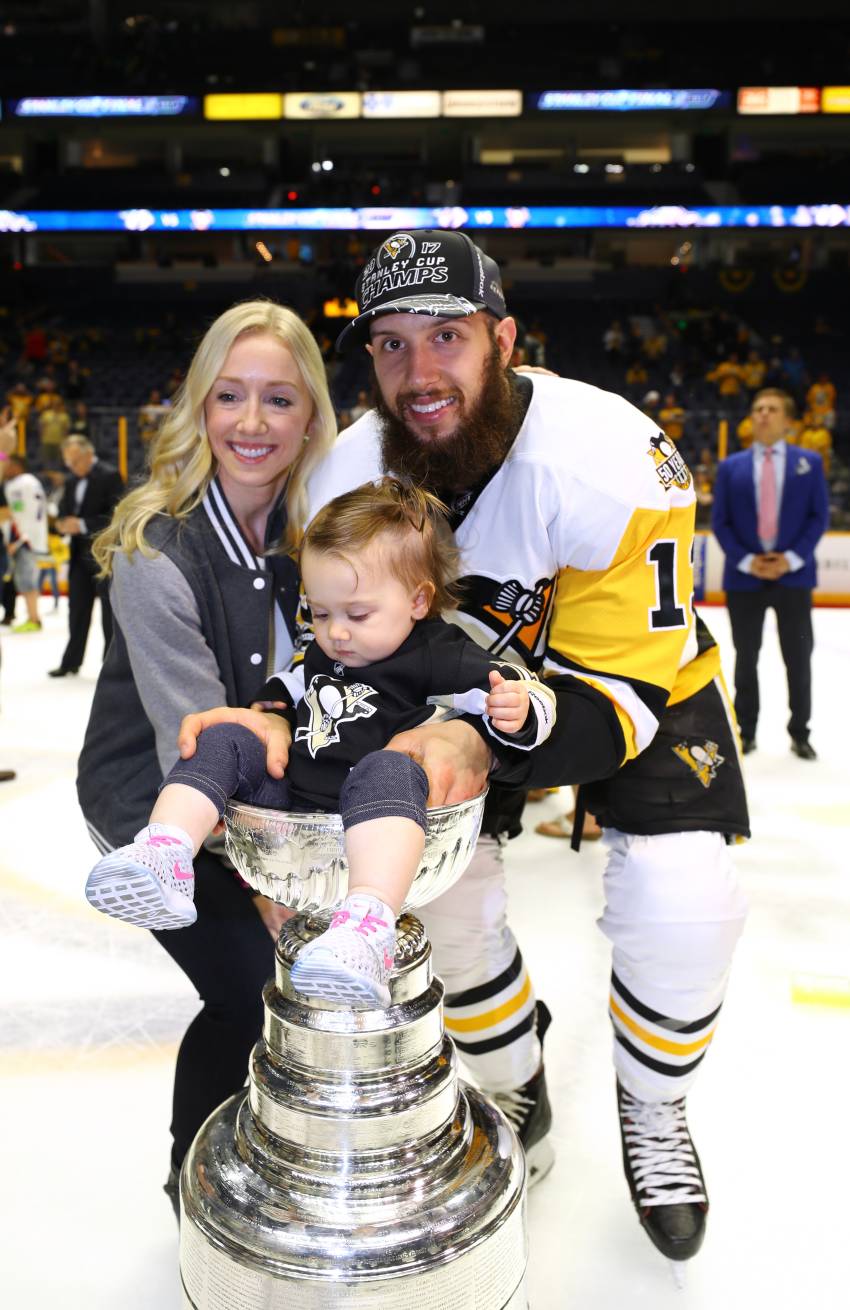 Now in his 10th NHL year, Nick, who won the Stanley Cup in 2016 and 2017 with the Pittsburgh Penguins, played three seasons of collegiate hockey with the Terriers. He scored the tying goal with 17 seconds left in regulation in Boston's comeback victory against Miami (Ohio) in the 2009 national championship game.
Lauren (nee Cherewyk), who studied Communications in college, skated four seasons with Boston's women's hockey team, and was an assistant captain in 2010-11, her senior year.
Prior to her collegiate career, Lauren played with the Edmonton Chimos of the Western Women's Hockey League, and earned Most Outstanding Player and 'Silver Stick' awards at the St. Albert Catholic High School Hockey Academy in her sophomore year.
"These women are so talented that play the game," said Nick, who signed a four-year contract with Nashville in 2017. "I watched Lauren play almost every game she played in college. Hockey is hockey. These women are so good and are such great athletes. Seeing the women's game grow makes us both happy."
Neither one has lost their competitive edge.
"When we play board games, the competitor in us both can surface," admitted Nick. "One time, it was a game where you had to trade with other players, so you had to be a little bit amicable. I remember my mom stood up during one of the games and said, 'Until you guys can figure this out, I'm not playing with you,' because we were at each other's throats. Once the game ended, we were fine. But that's all changed over the years."
With age (and kids) comes wisdom for the couple that married in 2014.
"Exactly," said Nick, who has two daughters, Maisie and Isobel. "Whatever we do now, we play for fun. Sometimes Lauren wins, sometimes I win, but the kids win most of the time. That's what really matters."
So, too, does having someone to lean on during the ups and downs of an NHL season, especially a person who knows the game well.
"For most guys, their wives are their sounding board," said Nick. "In my case, someone who has knowledge of the game goes a long way. Most of the times, she lets me vent and supports me. Sometimes if I'm not doing the right things, it's a little easier for her to give some advice. She's seen me play for such a long time, so I'm grateful for the insight she has, good and bad."
It all makes for an ideal relationship.
"We're both pretty easy going," offered Nick. "We want to have fun and spend time together. Over the years, we've learned not to take ourselves too seriously. She has a great sense of humour, and luckily, she puts up with mine."