Kraft Heinz Canada Announces Top 4 Communities for Kraft Hockeyville 2019
Canadian Communities Rallying for Votes to Take Home the NHL® Game and $250,000 in arena upgrades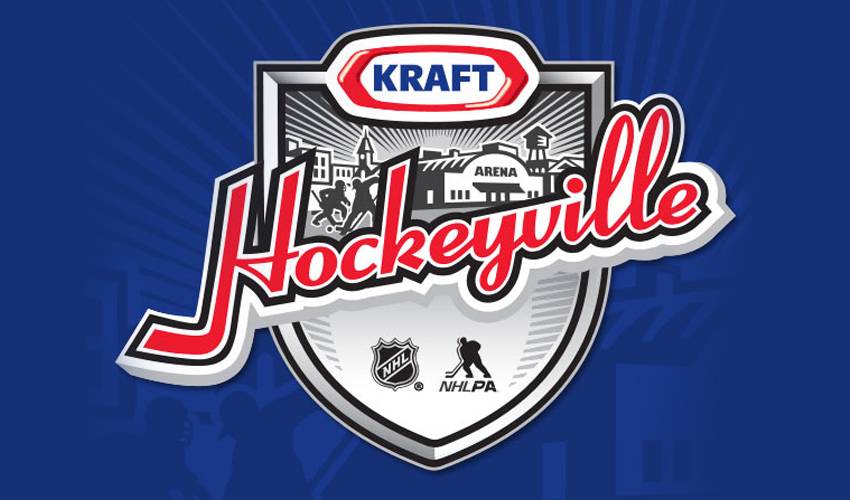 Kraft Heinz Canada Announces Top 4 Communities in the running to win coveted Kraft Hockeyville 2019 title
Canadian Communities Rallying for Votes to Take Home the NHL® Game and $250,000 in arena upgrades
TORONTO, March 16, 2019 – Today, Kraft Heinz Canada, in partnership with the National Hockey League (NHL) and the National Hockey League Players' Association (NHLPA), announced the Top 4 finalists for the Kraft Hockeyville 2019 program. This year's shortlisted communities are:
West:
Wilkie, Saskatchewan (Wilkie Saskcan Community Center)
Rich Valley, Alberta (Rich Valley Arena)
East:
Saint-Polycarpe, Québec (Centre sportif Soulanges)
Renous, New Brunswick (Tom Donovan Arena)
Now in its 13th year, Kraft Hockeyville enables communities across the country to rally together to upgrade their beloved hockey arenas. When nominations opened on January 1, 2019, thousands of entries flooded in, telling stories of the love and passion that exists from coast to coast for our national game.
Voting will open to Canadian residents online at krafthockeyville.ca at 12:00 p.m. ET, March 29th and close at 8:30 p.m. ET, March 30th to determine the winning community, where votes can be cast during the allocated timeframe. Votes can only be cast on the website during the voting phase, and voting per person is unlimited. The final announcement will take place later that evening on Hockey Night in Canada on Sportsnet and CBC.
The 2019 grand prize winner will have an opportunity to host an NHL® Game and receive $250,000 for arena upgrades and the coveted title of Kraft Hockeyville 2019. The remaining three finalists will each be awarded $25,000 for arena upgrades.
Additionally, all finalists will receive $10,000 in brand new hockey equipment for their minor hockey programs, courtesy of the NHLPA Goals & Dreams Fund. Each finalist community will be assigned an NHL® Player Ambassador with roots in that region to help rally support for their respective arena.
"This year's nominations were submitted with an incredible amount of passion and heart, so narrowing the finalists to four was difficult," said Linda Ferrandini, Senior Brand Manager, Kraft Heinz. "We're thrilled to announce these Top 4 finalists and hope Canadians will all come together for the voting window to rally behind these deserving communities."
Top 4 finalists' stories and videos can be seen now at krafthockeyville.ca, along with complete contest rules and program details.
About Kraft Hockeyville Canada
Kraft Hockeyville is a partnership with Kraft Heinz, the National Hockey League (NHL), and the National Hockey League Players' Association (NHLPA) to support local community arenas across Canada. Since its inception in 2006, Kraft Hockeyville has awarded $3.2 million to 77 communities across Canada and has celebrated 12 NHL® Pre-Season games in seven different provinces.
- 30 -