Transition has Nyquist on course for career-high
How a collegiate career with the University of Maine Black Bears set Nyquist on course towards a prosperous NHL career.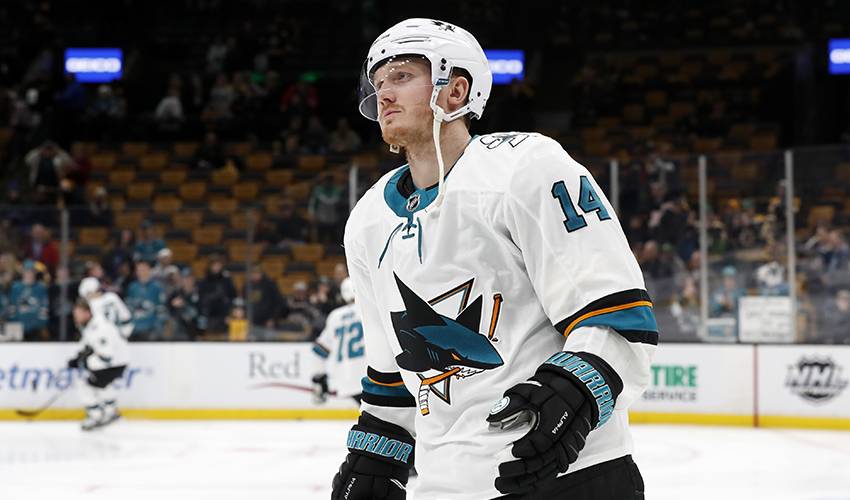 As far as perfect fits go, Gustav Nyquist and the University of Maine Black Bears are about as good as it gets.
The Black Bears hockey program, including Paul Culina, Director of Hockey Operations for Maine's men's and women's hockey, knew just what they were getting, player-wise, in the talented left wing.
"He was an elite player from the start," recalled Culina of the Swedish-born Nyquist, who was born in Halmstad, but grew up in Malmo. "We knew he was going to develop into something pretty special. We were kind of in a rebuilding mode when he came. He came along at a time at the beginning of when we were getting more European players. You could tell right away he had some great skills."
Maine brass also knew they had someone who would be a first-rate teammate.
"I remember he came in and he fit in with the team right away," said Culina, who also serves as athletic trainer for Maine's men's ice hockey team. "He made friends with the guys really easily and that happened right from the start. And that's so important. Some of the friends he made here have become life-long friends. I think he really enjoyed his time here."
Drafted 121st overall in 2008 by the Detroit Red Wings, Nyquist would play three seasons in all for the Black Bears, from 2008-11.
In his rookie year, he became the first freshman to lead the team in scoring (32 points in 38 games) since Hockey Hall of Fame inductee Paul Kariya in 1992-93.
There was no sophomore jinx as Nyquist notched an NCAA-best 61 points in 2009-10, a season capped by being named a Hokey Baker finalist as U.S. college hockey's top player.
Nyquist served as assistant captain in his final NCAA season, when he was named a Maine Scholar-Athlete Award winner and was nominated for the Dean Smith Award as Maine's top scholar-athlete.
"He had time here to develop his game," noted Culina. "He got faster and stronger over that time. He was just really special to watch. He became a dominating force."
After 481 games with the Red Wings, the three-time 20-goal scorer was dealt to the San Jose Sharks this February. On March 7, the 29-year-old netted his first goal with his new club. On March 12, he had a pair of goals in a 5-4 win against Winnipeg.
Nyquist, who won gold with Sweden at the 2018 World Championships, is just two points shy of establishing a new career-best mark.
"We knew he'd make it," said Culina. "It's no surprise he's doing what he's doing. His skills were great, but he could see the ice and anticipate things, which is something that really stood out for me. His ability to read a play, know where to be and what to do – that kind of set him apart."
And set Nyquist on the course towards a prosperous NHL career.
"You could see that he was going to have a great hockey career," offered Culina. "He was the type of player you love to have, one that is a true professional, on and off the ice."