Time to think at the roller rink paid dividends for DeBrincat
What was the best part of working part time for his dad? For Alex DeBrincat, it was the chance to hone his hockey skills.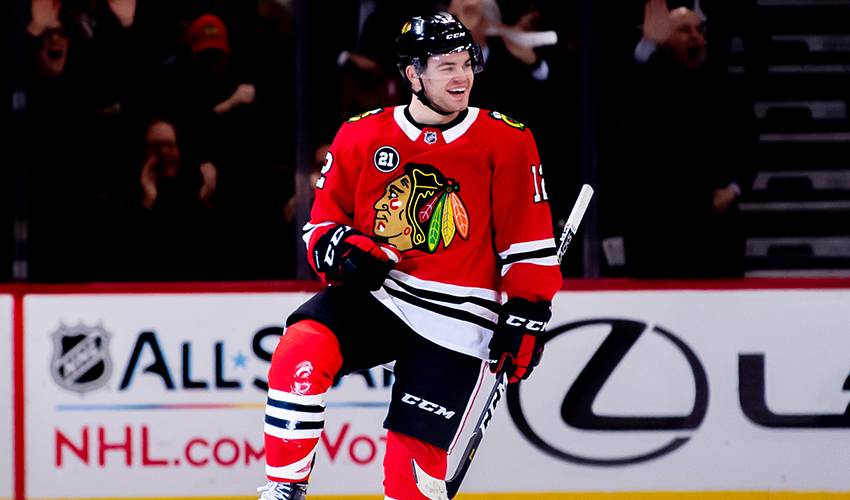 What was the best part of working at the concession stand and pro shop that his dad once owned? For Alex DeBrincat, it was the chance to hone his hockey skills.
During his days growing up in Farmington Hills, Michigan, DeBrincat would occasionally help his father out at one of the local roller rinks.
And while he admittedly didn't enjoy putting his math skills to the test on the cash register, the aspiring NHLer did appreciate any opportunity to strap on some roller blades and work on his game.
"I played baseball a few summers, but it didn't live up to hockey for me," recalled DeBrincat. "It was really hockey all the time, but there were some times when I'd help my dad out if he needed me to work. When I say a few shifts, it was probably one or two. It was just nice to be with my dad every day. If I wasn't working at the rink, I was pretty much hanging out there the whole summer. I worked a few shifts, but mostly it was just playing on the empty rink."
DeBrincat sometimes had company on the rink, inviting his friends to pop by for a game or two.
If none of his buddies happened to be around, he was content to be out there by himself.
"I wasn't very happy when I had to work," DeBrincat said with a laugh. "But my dad needed the help, so I understood. But I would definitely rather be playing hockey. I used to play roller hockey over the summer, so I had my skates, gloves, stick and helmet with me at the rink. I grabbed a few pucks and went out there. It was a lot of fun.
"Sometimes, I'd invite my friends and we'd play together. If no one was there, I just kind of worked on my game. I guess I didn't really realize I was working on my game back then, but I would shoot a lot of pucks and think of different ways to come down and try to get a quick shot off. Like I said, I didn't know I was working on my game, but it definitely helped."
It would be hard to argue against that.
Now in his second NHL season, DeBrincat, the 2017 Canadian Hockey League Player of the Year, has stamped himself as one of Chicago's top offensive threats.
In 2017-18, the right wing had 28 goals and 52 points in his rookie campaign with the Blackhawks.
He eclipsed that point total after just 56 games this season. In a five-game span from February 1 to February 10, DeBrincat, the 39th overall pick in 2016, recorded three goals and 10 points.
And maybe, just maybe, those hours spent on the roller rink helped play a part in DeBrincat's big league success story.
"My dad encouraged me to go out there and practice," said the Blackhawks Player of the Year recipient in 2018. "He knew I loved the game and let me just go do my thing. I think it helped me more than I could have imagined. When you are out there alone, you think of a lot of different things that can help you out. You're just having fun, but in the long run it really helps you out. It's pretty cool how it did all work out."