Tenacity makes MacKinnon elite competitor – on the ice
For Cam Russell, it's the perfect example of what makes Nathan MacKinnon an elite competitor.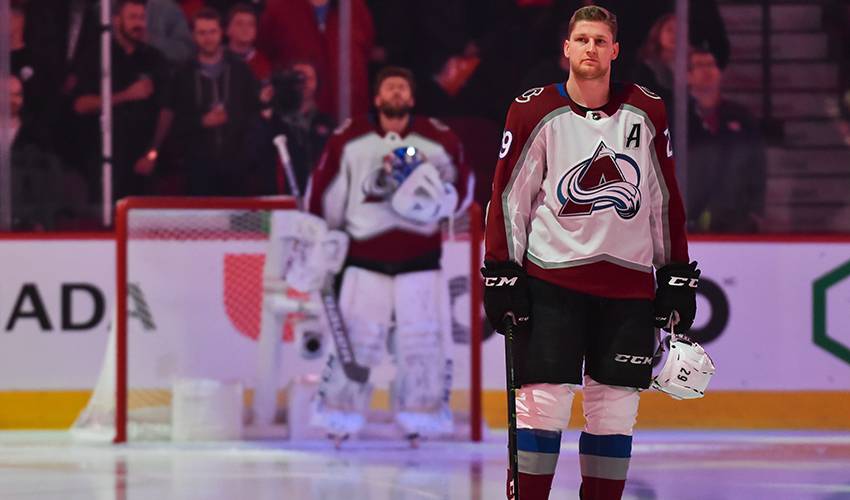 For Cam Russell, it's the perfect example of what makes Nathan MacKinnon an elite competitor.
It was a few years back when Russell, a former NHL defenceman and current GM of the Canadian Hockey League's Halifax Mooseheads, was out on a Nova Scotia golf course with the player that had skated two memorable seasons with the club.
While Russell can hold his own on the fairways and greens, MacKinnon struggled mightily off the tee, on the greens, and just about everywhere else on the course.
"He wants to be the best at whatever he does," began Russell. "I remember him golfing, it was about three or four years ago, and we took him out for a round. He was terrible. The next season, he turned himself into a scratch golfer, just because he didn't like the fact he wasn't good at it. The drive that he possesses is hard to match. You combine that with the skill and you've got one heck of a hockey player."
Selected first overall by Baie-Comeau in the 2011 Quebec Major Junior Hockey (QMJHL) League Draft, MacKinnon was dealt to Halifax just over a month later in a blockbuster trade.
He went on to record 31 goals and 78 points in 58 games in his first regular season with the Mooseheads, along with 28 points in 17 playoff contests.
In his second QMJHL campaign, MacKinnon led Halifax to its first Memorial Cup championship. He was named Most Valuable Player, after he posted a tournament-best seven goals and six assists in four games, and also earned a spot on the 2013 Tournament All-Star Team.
The Colorado Avalanche made MacKinnon the first overall pick in 2013. Since that time, he's posted 374 points in 424 games.
"I love the fact that he's such a skilled player, but he combines that with the grit, tenacity and power to go with it," said Russell of the 2014 Calder Memorial Trophy winner as the league's top rookie. "For me, he's the total package. He's a great power forward. You don't see too many of those guys these days. He never seems to have a bad game. And he's very self-motivated."
It's something Russell saw time and again during MacKinnon's time in Halifax.
"He was a guy we had our eye on for quite awhile," recalled the Nova Scotia native who played 396 games with Chicago and Colorado. "We had just finished in last place two years in a row, we lost some fans, and we needed to do something to give a boost to our organization.
"We made the big trade to get him and he basically came in – not singlehandedly – and helped save the franchise in a lot of ways. He's just one of the most exciting players to watch. You can get those guys that have the skill, and you wish you could combine the heart in them. But this guy's got it all. He's got the determination, the heart and the skill."
Would Russell have enjoyed the challenge of going one-on-one against MacKinnon on NHL ice?
"I wouldn't have been on the ice if he was on the ice," Russell said with a big laugh. "You know what? He's so explosive and so powerful… I've never seen anybody accelerate so quickly. He hits full speed in three strides. It would have been fun to play against him, but it wouldn't have been a fun night."