Overlooked Martinez has knack for overtime production
When Alec Martinez scored the Stanley Cup-winning goal five years ago, his former collegiate coach was thrilled. But he was hardly surprised.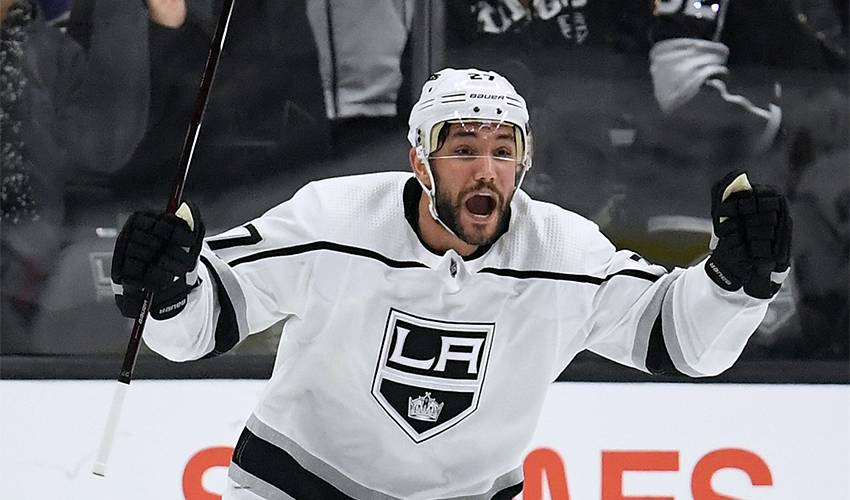 When Alec Martinez scored the Stanley Cup-winning goal five years ago, his former collegiate coach was thrilled. But he was hardly surprised.
Longtime Miami University men's hockey coach Enrico Blasi can easily recall the moment he watched the RedHawks alum nab the rebound and fire the puck home in double overtime of Game 5 of the 2014 Stanley Cup Final, to deliver the Los Angeles Kings their second championship.
"Well, he's done that in the NHL and for us," noted Blasi. "I can't tell you how many overtime goals he scored and was huge for us in those big situations. When he did it at the Stanley Cup level - a much bigger scale - it put a smile on my face knowing that I had seen that look before. You always cheer for guys like that because they're good people. They work extremely hard and they mean well in everything they do."
It was something Blasi and the RedHawks coaching staff saw early on from the defenceman who would spend three campaigns at Miami.
Martinez, who hails from Rochester Hills, Michigan, played in 121 career collegiate games from 2005-08, scoring 21 goals and posting 67 points.
"He was just a first-class kid," praised Blasi. "He's a good person from a good family, a very well-spoken and well-mannered guy. Alec was basically everything you'd want in a person that would play for you."
Martinez was also an impactful player, a smooth-skating blueliner who became an offensive factor during his time at Miami.
"He's one of those guys who was overlooked a bit," offered Blasi. "There were a lot of good players in his age group at the time. He was up there, but not the guy everyone everybody was talking about. For us, we were able to convince him to come here. We were obviously very happy that we did that.
"The one thing… he was never really offensive guy at that time. We felt he could be, but it was just a matter of building his confidence and putting him in those situations. After his first season with us, we lost Andy Greene, so we put Alec in that spot. He was the guy on the power-play for us and he delivered."
Blasi points to Martinez's well-rounded skill set as a key factor in helping him improve each campaign.
In his final year with the RedHawks, Martinez recorded 32 points in 42 games.
"First of all, he's a great skater," said Blasi. "He defended really well because he has good feet and he's got a good stick. He always made the simple play. I thought he had a really good shot in terms of getting it off quickly. Just the type of person he was, you knew he would work hard and continue to develop over time. Alec's a really smart kid."
He's also a game-changing type.
On June 1, 2014, he scored 5:47 into overtime in Game 7 of the Western Conference Finals against Chicago. Twelve days later, he worked his overtime magic again, this time to win the Cup.
"He's a smart player and he understands the game," offered Blasi. "He can anticipate his strengths and how to use them as a player. He can skate and has a great shot, but he puts himself in those positions because he's a smart player."