My Top 5 | Blake Coleman
Pick a sport, any sport, and Blake Coleman has probably played it.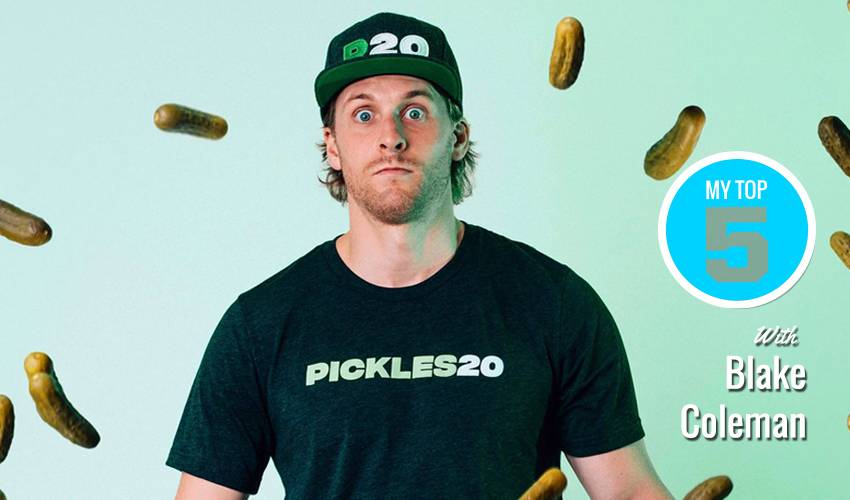 Pick a sport, any sport, and Blake Coleman has probably played it. From greens to courts, from rinks to rings, the native of Plano, Texas is the epitome of a well-rounded athlete – and quite the entrepreneur to boot.
What are some of the invaluable lessons, sporting and otherwise, that he's learned along the way? Coleman, on pace for a 29-goal campaign with the New Jersey Devils, stopped by NHLPA.com for this week's edition of My Top Five.

What five sports taught Coleman
---
1. No 'I' in Team
"Obviously, every sport you play teaches you a different lesson. I played hockey, soccer, basketball, baseball, lacrosse, golf, gymnastics and tennis. With hockey, basketball, soccer and lacrosse – they are great for physical fitness – but it teaches you at a young age to share the love and appreciate what it takes to be a good teammate."
2. Ideal fit
"What team sports also teaches you is the importance of finding a role. I wasn't the best shooter in basketball, but I was one of the hardest workers and a good defender. I was able to find a role and then worked to be the best I could be in that position. It's not always about being the star player. It can be about discovering what you do best and then playing your part in helping the team find success."
3. A patient hand
"In baseball, I wasn't going to be a pitcher or first baseman – I ended up playing in the outfield – but I worked hard at it. At that age, maybe two balls would come out to the outfield. But I was always ready. I guess the big thing I took away from that experience was patience."
4. Positive thoughts
"With tennis and golf, or any solo sport, it's more about mental discipline. You can't get too high or too low in a match or a round. Those sports help you learn how to cope with adversity when you're struggling and what you can do to turn it around."
5. Where there's a will…
"Gymnastics… I have very little memory of. But I do have some photos that remind me of those days. There's one of me doing the splits somewhere that I've tucked away in the basement. It was a hobby when I was young and it kept me active. I was flexible at the time, but I'm not sure I held on to that. Those demanding physical sports teach you strength, determination and will."

*Don't forget to check out Blake's website, especially if you're as crazy about pickles as he is!