What's in a name? For the Duchenes, a little family history
Matt Duchene might not have been looking for a birthday gift, but he wound up getting a memorable one any way.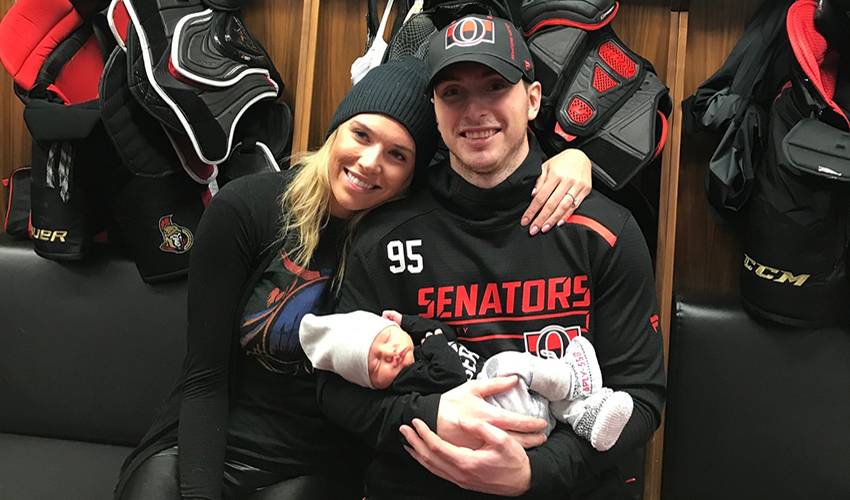 Matt Duchene might not have been looking for a birthday gift, but he wound up getting a memorable one any way.
With his father, Vince, watching in the stands and in his first game back since the arrival of his first child, Duchene delivered a goal and two assists in a 5-2 home win over Colorado on January 16.
Not a bad way to celebrate a 28th birthday, especially when the biggest gift of all happened to come one week earlier.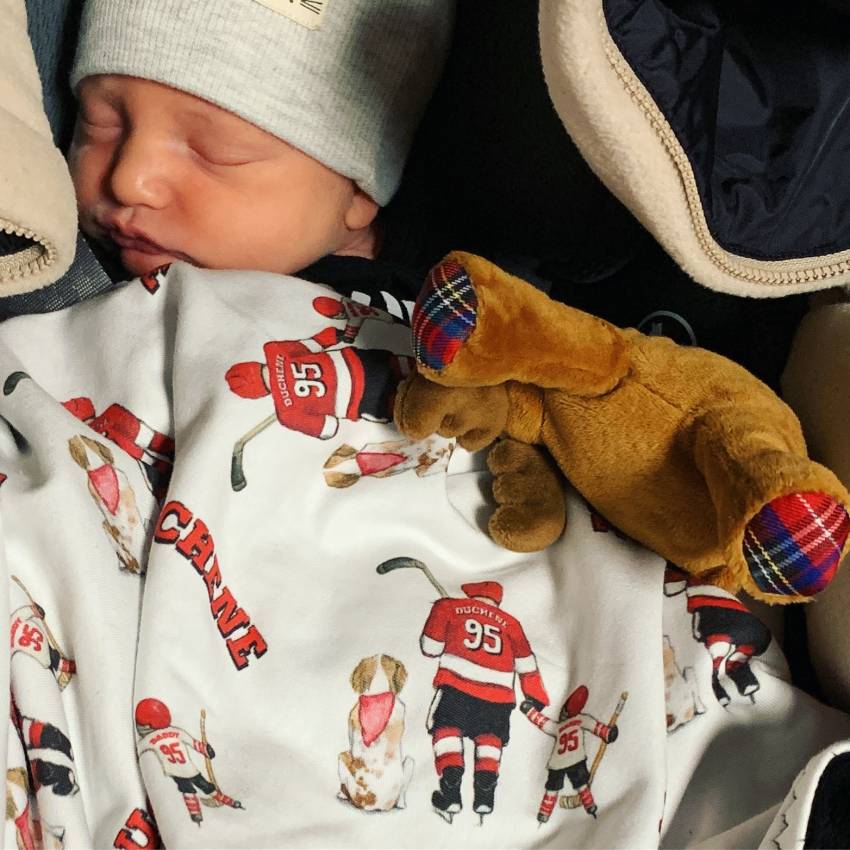 "This is the best birthday present I could ever get," Duchene told NHLPA.com of the arrival of his son, Beau David Newell, who was born on January 9. "Most years – when you get this old – you don't really think about your birthday as much. This year, I think about it even less. I'm so focused on him."
Six days ago, the centre was dialed-in against his former team.
Duchene scored on both shots he took, was a plus-3 rating on the night and skated away with First Star honours.
When he returned home after the game, the native of Haliburton, Ontario, was sporting the same smile he's been flashing for nearly two weeks.
"I pictured myself being a puddle the moment he first came in the world," offered Duchene. "When they put him on Ashley's chest, we both looked at one another and we both had tears in our eyes. We were very emotional. But it was more that I had a huge smile on my face. I thought I'd be more emotional more often, but I'm just very happy and very proud. You can't describe it. It's even different than I had imagined it."
Would doting be an accurate way to describe the new parents?
"We're pretty smitten with our little guy, that's for sure," said Duchene. "Obviously, he sleeps quite a bit, but when he wakes up, Ashley and I get to see those big, blue, beautiful eyes. So, we're pretty much staring at him the whole day."
Duchene had plenty of praise for his wife, including her kindness in taking one for the team, so to speak.
"Ashley's doing amazing. She's a great mom. I get up and help, but there are times that she'll tell me, 'Just go and get your rest. You need that sleep.' Half the time I'll get up and the other times, I'm just so beat and go to bed. She's been amazing in every way."
So too, has Beau.
"He's a good baby," said Duchene. "He's up a little bit during the night, but nothing too crazy. The first night was tough and I thought, 'Uh-oh… we're in for it.' But he's been better and better. It's been unbelievable."
As for what's in a name, Duchene shared a great story with plenty of family history behind it.
"Beau's middle name, Newell, is named after my grandpa, Newell Brown, who lives with my grandma in Cornwall," he started. "I asked my grandpa where the name came from and he told me it came from his great, great, great grandfather. He was on his way over from Scotland to settle at the family farm in Cornwall, where my grandparents still live and he happened to meet this family named Newell who had three girls. He fell in love with one of the girls on the boat and they married later on once they arrived in Canada and settled down on the farm.
"My grandpa's first-born son's name is also Newell (Brown). He's an assistant coach with Vancouver. Both of them are very important people in our lives. It was Ashley's idea to include the name for Beau. I talked about it before and we thought it would be good for another child down the road, but she heard the story and said we had to get Newell in there somewhere."
Soon, the Duchenes will be heading to Haliburton, a chance for relatives and friends to welcome the new addition to the family.
The proud new father isn't worried if the topic of his memorable birthday game doesn't come up in conversation.
"When you have him, you just want to show him off to everybody. That's a great feeling."