Bishop has size, but agility provides team opportunity
Ben Bishop wasted no time in impressing his coaching staff at Maine, even if he didn't manage to get the 'W' in his first collegiate game.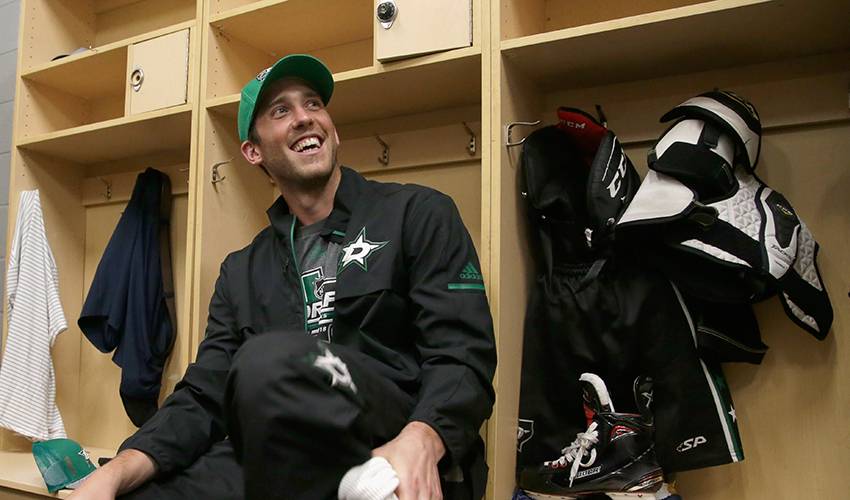 For three standout seasons at the University of Maine, Ben Bishop stood tall between the pipes. Ten years after his final game with the Black Bears, he's doing the very same.
The teenage backstopper from Denver wasted no time in impressing his coaching staff at Maine, even if he didn't manage to get the 'W' in his first collegiate game.
As a freshman for Maine in 2005-06, the six-foot-seven Bishop would post a record of 21 wins, eight losses and two ties with a 2.28 GAA. In his first collegiate contest, he lost in overtime at Colorado College. The following weekend, Bishop led Maine to a sweep of back-to-back national champs, the University of Denver.
In October 2005 and February 2006, Bishop earned Rookie of the Month recognition as well as Goaltender of the Month honours by the NCAA's Hockey East conference. He was also named Rookie of the Week on four occasions and led the Black Bears to an appearance in the 2006 Frozen Four.
On year later, as a sophomore, Bishop (who recorded a 2.43 GAA and a .920 save percentage) and the Black Bears were back in the Frozen Four. He finished his collegiate career with 55 wins.
"He was obviously a dominant goalie at Maine," said former Black Bear and NHLer Ben Guite, now an associate head coach at the university. "When I look back at his years here, you think of what he did to help the team get to the Frozen Four. You couldn't get there without an elite goaltender. With him, he gave us that opportunity.
"You look at the time that Ben had come in and (current NHL goalie) Jimmy Howard had just left. You look at those guys, back-to-back, both of them got their teams to the Frozen Four and had a great impact on our hockey program."
Guite points to Bishop's agility in the crease as one of his greatest strengths.
"He's athletic and he skates really well," praised Guite of the Dallas backstopper who has 184 NHL wins. "What that gives him is an opportunity to be really good off rebounds. His size alone makes him really hard to beat with the first shot, but because he's so athletic, he can get there when there's that second shot. He's also like a third defencemen out there. Because he's so big, that's what people associate with Ben, but the fact is, he's probably one of the best puck-handling goalies in the NHL. You dump the puck in, he can get it and then fire the puck out of the zone."
Although his on-ice experiences against Bishop were limited, Guite was grateful to keep it that way.
If he did have the chance to stare him down one-on-one on a breakaway, what approach would Guite use?
"I played against him in the minors and never had that opportunity," said the former forward who skated in 175 NHL games. "I know he's a big guy and I was never good at deking, so I'm between a rock and hard place there. I guess I'd prefer that there would be a lot of traffic in front of him and keep him as deep as possible, so he wouldn't see the puck. But I still don't think I could beat him."
Not that he's complaining.
"We're all very happy to see Ben doing well in the NHL," said Guite. "He's an ambassador for college hockey. Any time an alum can have sustained excellence in the NHL, it's huge for us and for college hockey."