Girgensons all about that Christmas cheer
For Zemgus Girgensons, it really is the most wonderful time of the year.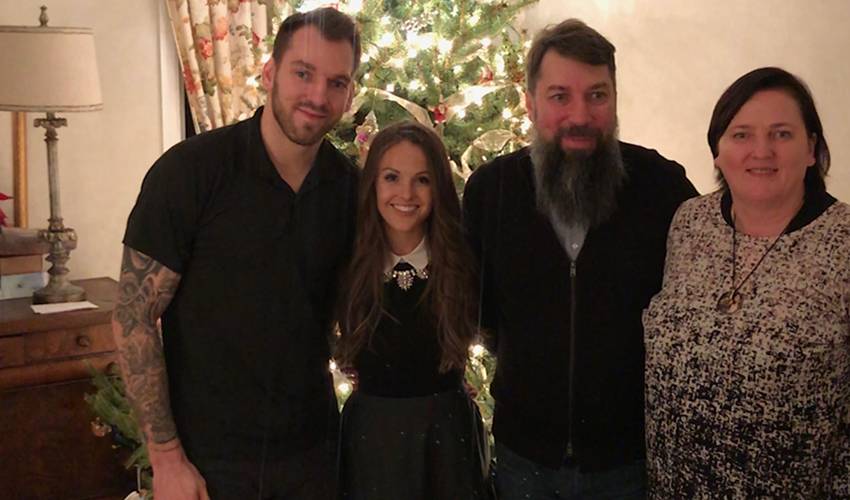 For Zemgus Girgensons, it really is the most wonderful time of the year.
When asked what he enjoys the most about Christmas and the Holidays in general, the 24-year-old centre offered up a sleighful of reasons.
"I would say everything," said Girgensons, now in his sixth NHL season with the Buffalo Sabres. "Christmas is my favourite time of the year. I love when it's a white Christmas, seeing all that snow on the ground. I always look forward to the time when you get to decorate the tree, getting all the ornaments out, and just having a great time. I really appreciate the joys that the Holiday season brings."
The Latvian-born forward also appreciates the opportunity to spread some good cheer throughout the city he calls home during the NHL season.
"You feel very fortunate to do what you love," started Girgensons who scored his first NHL goal in his debut on October 2, 2013. "At this time of the year, you tend to reflect on that a little more. Helping out charities with a few gifts for people that can't afford them…it's important to think of others."
The highest drafted Latvian in NHL history – he was taken 14th overall by the Sabres in 2012 – Girgensons appreciates the chance to give back, especially at this time of the year.
"One of the best things in life is when you see other people smile," he said.
It's something he often recalled doing himself as a youngster around Christmas, especially when he received hockey-related gifts.
"I would get hockey sticks during Christmas," said Girgensons. "The equipment I got was what I was most excited about. But the best memory I have was just being around my family and being able to be together during Christmas. That was the best part of all, having dinner around the Christmas tree and sharing stories. It's something you won't forget. It was a great time and great memories."
Girgensons will get to add some new memories this year when he travels to Pennsylvania with his fiancée Katie.
Just don't expect to find him preparing anything in the kitchen.
"I'm not the best cook," he said with a laugh. "It will be fun to spend time with Katie and her family in Pittsburgh. They're great cooks, so I know I'll be getting full from eating all their stuff. I'm more of a meat and potatoes guy, so there's not any particular dish that stands out for me at Christmas. Any dessert, I'll be on it. I can eat a lot of that."
Does Girgensons, who'll turn 25 on January 5, think he's made it on to Santa's 'nice' list this year?
"I hope I am. I don't think I've done anything too bad. I'll see what I get and then I'll know if I was good. I usually tell people not to get me anything. I think I'm tough to buy for. Usually, my family and my fiancée's family come up with something really nice. For me, the best part is just being together at my favourite time of the year."