1,000 NHL games later, Spezza committed to change
Jason Spezza has been in a reflective mood lately. Playing in your 1,000 career game will do that to you.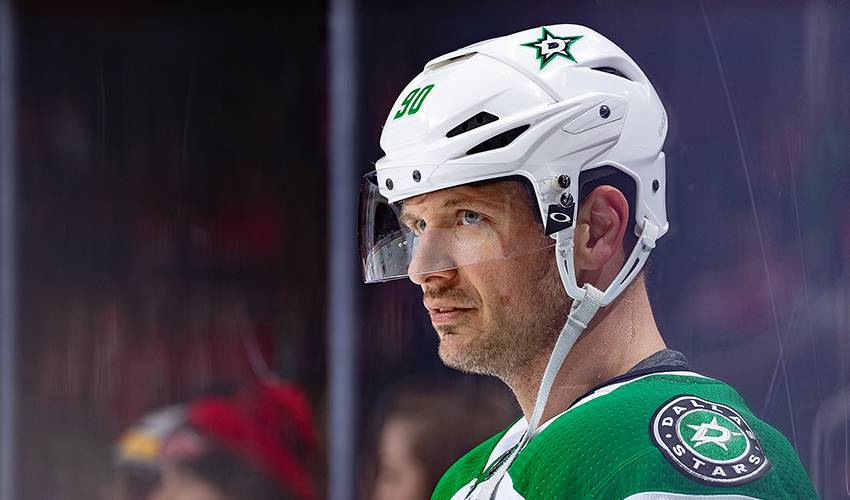 Jason Spezza has been in a reflective mood lately.
Playing in your 1,000 career game will do that to you.
The Dallas Stars centre ruminated about his three tours of duty with the Canadian junior team, how he became only the third 16-year-old to suit up in the tournament for Canada after Wayne Gretzky and Eric Lindros (Jay Bouwmeester and Sidney Crosby later earned that honour).
The 35-year-old Spezza also fondly recalled his time with some standout Ottawa Senator teams and advancing to the 2007 Stanley final only to lose to the Anaheim Ducks.
He also cherished his gold medal win with Crosby and Canada at the 2015 World championship in Prague. He led the tournament in scoring with six goals and 14 points and was named top forward in the prestigious spring-time event.
"Oh, boy, hard to pinpoint one," said Spezza, when asked to recall his most memorable accomplishment. "Those teams we had in Ottawa in the mid-2000s, where we were winning every night, went to the final."
"We had some teams every night we came into buildings expecting to thump someone. It was probably the most fun I have had over a couple years."
Last week was fun for Spezza and his family, too. He became the 326th to play in his 1,000th regular season game in Montreal, his favourite road building because of all the tradition and wonderful game-night atmosphere.
The Senators selected Spezza second overall at the 2001 NHL Draft and he became the third from that draft to hit the 1,000-game milestone behind Dan Hamhuis and Tomas Plekanec. Buffalo Sabres forward Jason Pominville became only the fourth last weekend.
Spezza's parents were in the stands at Bell Centre, just like they were when their son made his debut on Oct. 24, 2002, at the TD Garden in Boston, a special evening in which the Bruins retired Terry O'Reilly's sweater No. 24.
Two nights after Spezza's 1,000th game, his parents watched their son perform live in his hometown against the Toronto Maple Leafs.
The first few weeks of the season have gone well for Spezza. He is coming off a dismal year with career lows in goals (eight) and points (26), but he has returned to his productive ways under new Stars coach Jim Montgomery, and is approaching another impressive NHL benchmark with just two points separating him from 900.
"You change your game, you just have to figure out where the game is going, to what is in-trend, to what coaches are looking for, and adapt," said Spezza. "There have definitely been different periods of adapting for me.
"I work on my skating and work on my puck possession time more than I ever have. Handling pucks in corners. I think if I was as good as when I was in my prime, I would have been really dangerous. I wish somebody would have told me to work on these things."
Spezza always has been a student of the game. He had played a season-and-a-half with the Senators early in his career, when he found himself in the AHL in Binghamton because of the 2004-05 lockout cancelled season.
Spezza employed the year to improve. He won the scoring race and the Les Cunningham Award as the league MVP.
"Looking back, it was probably the best thing that happened to me," he said. "When you're getting sent down, and you're a top pick, it's tough because you think you should be playing in the NHL. When it's the lockout and nobody is playing in the NHL, all I had to do was focus on my game and get better.
"The next year I was leaps and bounds more confident. I found the first few years I found I was trying to please [Senators coach] Jacques [Martin] to get into the lineup and I lost some of my offensive game. When I went down I came back thinking 'okay, I can do this at an NHL level.'
"It was a big year for me for sure. It was probably the most influential year. John Paddock was my coach [in Binghamton] and he was really good with me. There wasn't a day that went by when he wasn't teaching me something, yelling at me or making me get better. I came back after that and I felt like I was a No. 1 centre and confident I was a No. 1 centre."