McDonagh ditches nickname, but collegiate reputation sticks
What do you get when you rack up a trio of trips to the sin bin in your first U.S. collegiate hockey game? For Ryan McDonagh, it was a sheepish look and a new nickname.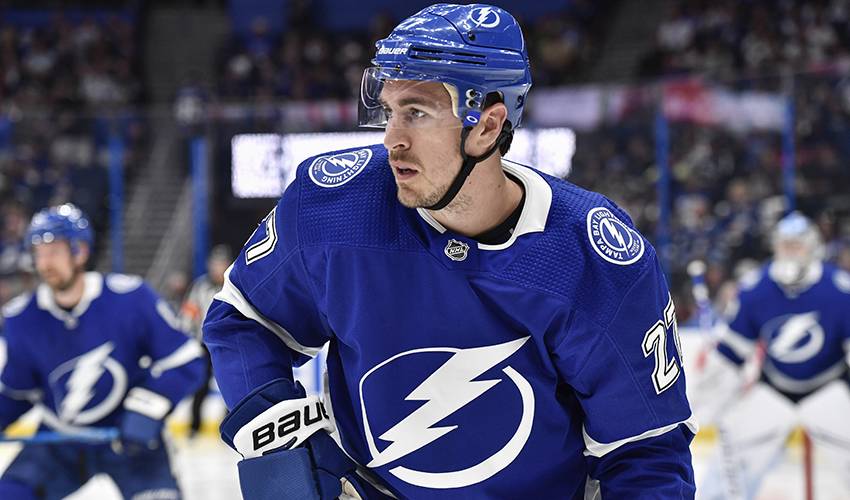 What do you get when you rack up a trio of trips to the sin bin in your first U.S. collegiate hockey game? For Ryan McDonagh, it was a sheepish look and a new nickname.
It was the start of the 2007-08 season for the Wisconsin Badgers, and the kid from Saint Paul, Minnesota, who was lacing up his skates for his first-ever NCAA action, wanted to make a memorable impression on his coaches and teammates.
He managed to succeed. Well, sort of.
"I'm pretty sure it was Ryan's first game with us and he took three minor penalties," recalled current Wisconsin associate head coach Mark Osiecki. "And that got him a nickname from me. I called him 'Deuce.' I don't know if he liked it, but it was easy to get him to smile. He could be serious, but you could get him to smile and have a laugh."
While that first game for McDonagh might be remembered for the six minutes he spent off the ice, the defenceman would quickly establish himself as one of the team's most dependable players and leaders.
Soon enough, Osiecki and everyone else on the Badgers coaching staff recognized they had a future NHLer in their lineup.
"The first thing that happens to me when Ryan's name is mentioned is that it puts a smile on my face," said Osiecki. "He observed the competition aspect of sports in everything he played. He played three sports (hockey, baseball and football) in high school… his compete factor is second to none."
"We saw that here with the Badgers right away. Every practice, no one wanted to go to the front of the net with him, and he always blocked shots. That competitive fire was always there."
McDonagh's old-school approach to the game was never a hindrance.
"He was never over-the-top with it," offered Osiecki. "He thought of it as, 'This is a competition and I want to win it.' That was his mentality."
In his first year as a Badger, McDonagh was named to the 2008 Western Collegiate Hockey Association All-Rookie Team, and in 2009 he was named to the Academic All-Big Ten and WCHA All-Academic teams. Over three seasons with Wisconsin, from 2007-10, McDonagh appeared in 119 games, contributing 46 points.
"He's what Badger hockey is," praised Osiecki. "He brings the culture, the leadership and the talent to go along with it. If you don't have those first two, it's tough to do anything. He had those two – the culture and leadership side of things – and obviously, his talent followed suit."
Initially drafted 12th overall by the Montreal Canadiens in 2007, McDonagh was traded to the New York Rangers in 2009 and signed an entry-level contract with the team in 2010, going on to be named team captain on October 6, 2014.
After 516 regular season contests with the Blueshirts, he was traded to the Tampa Bay Lightning on February 26, 2018.

What has Osiecki seen over the years in McDonagh's NHL life that stands out?
"It's more of the same of what Ryan did here," he said. "His consistency is uncanny. Whether it's in practice or a game, you'll get the same focus and will to compete.
"He was very quiet. But his eyes and ears were always open. He just took everything in. He had a very easy way about him when it came to coaching. Whether he had an opinion on something – he would always bring that up – and just to be coached, he took that very well. It was a two-way street. He was good at communicating both ways."
McDonagh was also good at letting coaches and teammates know how he felt, without ever having to say a word.
"His game face showed up when he showed up at the rink," recalled Osiecki. "When it was game night, his game face was on the minute he walked through the door. And he always had a purposeful practice. He never wasted a minute and he was going to find a way to get better every day. That's never changed."