Nolan family helping to guide First Nations youth
New St. Louis Blues forward Jordan Nolan enjoys a different kind of family vacation in the summer.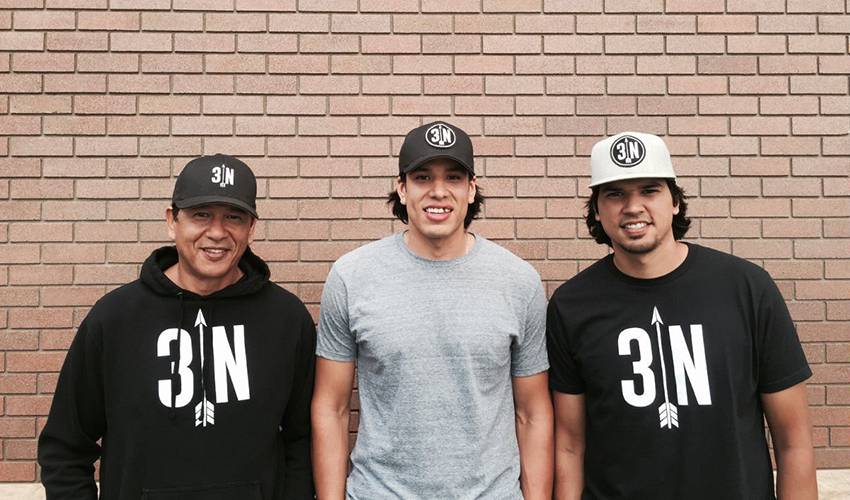 New St. Louis Blues forward Jordan Nolan enjoys a different kind of family vacation in the summer.
For the past five off-seasons, Jordan has joined his father, Ted, and older brother Brandon a few times to run 3|NOLANS Hockey Schools. The Nolans take time to work with Canadian First Nation boys and girls between the ages of seven to 15 and teach them about hockey as well as living healthy lifestyles.
"It's like a family trip with my brother and my dad," said Jordan, who signed a one-year free-agent contract with the Blues earlier this summer.
"It's a chance to talk to kids in small communities who don't normally get a chance to get out. It's important for us to talk about our experiences and share what it takes to not only make it to the NHL but to be successful in any area of life, whether it's school or hockey."
The Nolans visited Cree Nation Wemindji and Innu Takuaikan Uashat Mak Mani-Utenam in Quebec last month.
They will stop by Ochapowace, Saskatchewan next week.
Each Nolan has a unique story. But they agree having a strong work ethic is among the messages they preach to their young audiences.
"It's about hard work and being a good person," said Jordan, part First Nation Ojibwe from his father's side and part First Nation Maliseet from his mother's side.
"Lots of our youth need a certain direction, like any kid or teenager really. It's about hanging out with the right crowd."
Jordan, 29, has embraced a strong work ethic throughout his career. His junior career sent him to OHL teams like the Erie Otters, Windsor Spitfires and Sault Ste. Marie Greyhounds.
He was born in the Garden River First Nation reserve near Sault Ste. Marie. So playing at home was a blast and for a team not only his father once suited up for but also coached, steering the Greyhounds to the 1992-93 Memorial Cup.
Jordan wasn't drafted until the seventh round (186th overall) in 2009 by the Los Angeles Kings. He had to begin his pro career with the Ontario Reign of the ECHL.
Nevertheless, through his perseverance, Nolan was promoted to the Kings midway through the 2011-12 season and helped Los Angeles win its first Stanley Cup that spring and another league title two years later.
Last September, Nolan was plucked off the waiver wire by the Buffalo Sabres and he enjoyed a season performing for another team that was once coached by his Dad.
"It felt like I was playing at home," Jordan said. "We lived in Buffalo when I was really young. I live just across the border in St. Catharines now. It was nice being close to playing before family and friends."
In his playing career, Ted endured racism through taunts from fans and opponents. But the left wing was able to scratch out an eight-year pro career that was spent primarily in the AHL, winning a Calder Cup championship with the Adirondack Red Wings and he played 78 NHL games with the Detroit Red Wings and Pittsburgh Penguins.
Ted forged a successful coaching career that saw him win the 1996-97 Jack Adams Award as the coach of the year with the Sabres. At 60, he was the helm of the Polish national team last season.
Brandon, 35, had his career cut short because of a concussion. He had enjoyed a four-game stint with the Carolina Hurricanes early in 2008. But after being demoted to the AHL Albany River Rates he suffered a career-ending concussion before his 25th birthday.
Undaunted, he later returned to Oshawa, where he played junior, and enrolled at Durham College. He graduated with a Business Administration and Marketing degree and runs the 3|NOLANS program all year long.
"We all have a different story to tell the kids," Jordan said. "Brandon does this sort of thing the entire year. I wish I could do more than two or three camps in the summer, but my schedule doesn't allow it.
"Once I'm done playing I hope to do this full time."