Burrows retires after 13 NHL seasons
Forward Alexandre Burrows' playing career has come to an end, following 13 seasons in the National Hockey League.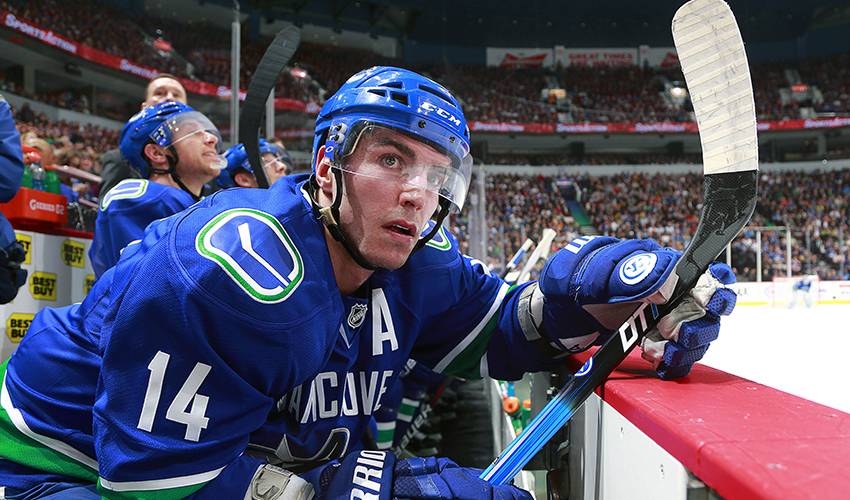 Forward Alexandre Burrows' playing career has come to an end, following 13 seasons in the National Hockey League.
The 6'1", 197-pound left wing skated in 913 regular season NHL games in his career, which began in the 2005-06 season. The first 11-plus seasons and 822 games of Burrows' career were played with the Vancouver Canucks before he was traded to the Ottawa Senators in February 2017.
Burrows, 37, appeared in 72 games with the Ottawa Senators in 2017-18, a season in which he eclipsed the 200-goal mark for his career.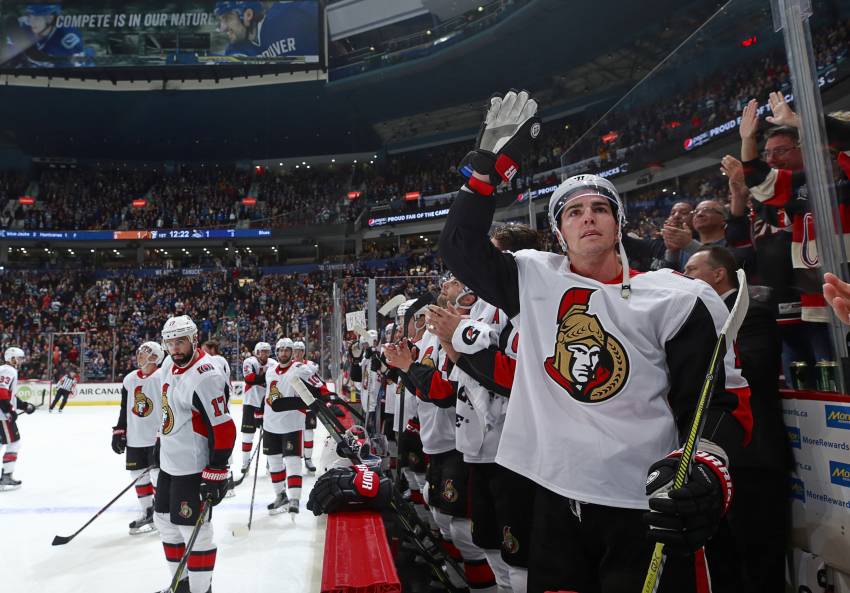 "I'm happy with my career and have some great memories," Burrows told NHLPA.com. "I met some wonderful people over the years. I'll miss my teammates the most. The amount of fun we had working on our craft, the time we spent together away from the rink, the time we went through adversity together – those are things that I'm going to miss.
"I would like to also thank my family, who have been so supportive of me throughout my career. My wife (Nancy) has always been there for me. My kids (Victoria, Lexie and Jacob) were born in Vancouver and they got to see me play. I had some wonderful times in Vancouver and I enjoyed my time in Ottawa."
Although he went undrafted, Burrows remained undaunted in his quest to make it to the NHL. After two campaigns in the Canadian junior ranks, including a 35-goal, 70-point sophomore year with Shawinigan of the Quebec Major Junior Hockey League in 2001-02, he moved on to the ECHL, where he played with Greenville, Baton Rouge and Columbia.
The American Hockey League's Manitoba Moose took notice of Burrows, who signed with the club as a free agent on October 21, 2003.
He was eventually called up by Vancouver midway through the 2005-06 campaign.
The native of Pincourt, Quebec, made his NHL debut on January 2, 2006. Eight days later, Burrows recorded his first NHL goal and assist on January 10 in a 4-3 victory against Toronto. He finished his rookie season with seven goals and 12 points in 43 games.
Soon after, his offensive touch matched his trademark tenacity, which combined to make Burrows one of Vancouver's most effective two-way players.
From 2008 to 2012, he averaged over 29 goals per season and in 2009-10 he had a career-high of 35 goals (including five short-handed tallies). It was that season when he netted consecutive hat tricks: January 5 against Columbus and January 7 against Phoenix. It also marked the first time a Canucks player had achieved the feat since Petri Skriko in 1986.
In 2010-11, Burrows helped Vancouver finish with a franchise-best 117 points to win the Presidents' Trophy and advance to Game 7 of the Stanley Cup Final.
He totaled 384 points, including 193 goals while lining up next to Henrik and Daniel Sedin for a large part of his tenure with the Canucks.
On February 27, 2017, he was traded to Ottawa for Jonathan Dahlen.
Throughout his career, Burrows had a penchant for coming up big when the game was on the line. He netted three playoff OT winners with Vancouver, including two during their long run to the Stanley Cup Final.
In his NHL career, he totaled 205 goals, 204 assists and 409 points. He also played in 85 playoff games, scoring 19 goals and 39 points.
Not bad for a player who had to work overtime to see his NHL dream come to fruition.
"It all went by fast," said Burrows, who was heavily involved with the NHLPA throughout his big-league career, including the final nine seasons of his career when he served as a player rep for his team. He also was very active with the NHLPA Goals & Dreams program throughout his career, making appearances and lending his support to deserving youth hockey programs in both Vancouver and Ottawa.
"It was a lot of fun and it was a lot of work early on, to be undrafted and come into the League and earn your spot. I've had some great teammates and great coaches. The last few years, I've enjoyed helping the young guys out, the way others had helped me.
"When you have the passion, that's one thing. You have to set a vision and have a plan for yourself. I feel very fortunate to have played as long as I did."
Burrows is equally grateful for the support he received during his time in the NHL.
"The fans are great," he said. "They have always been behind me wherever I played. During my time in Vancouver, the fans embraced my game and embraced me away from the rink. That's something I'm going to miss. Winning the game, scoring a goal – those are always special moments you remember when you played in front of your home fans."