Roussel excited to finally suit up for Canucks
Seven years ago, Antoine Roussel fell in love with Vancouver, hoping one day he'd get an opportunity to spend more time in the city.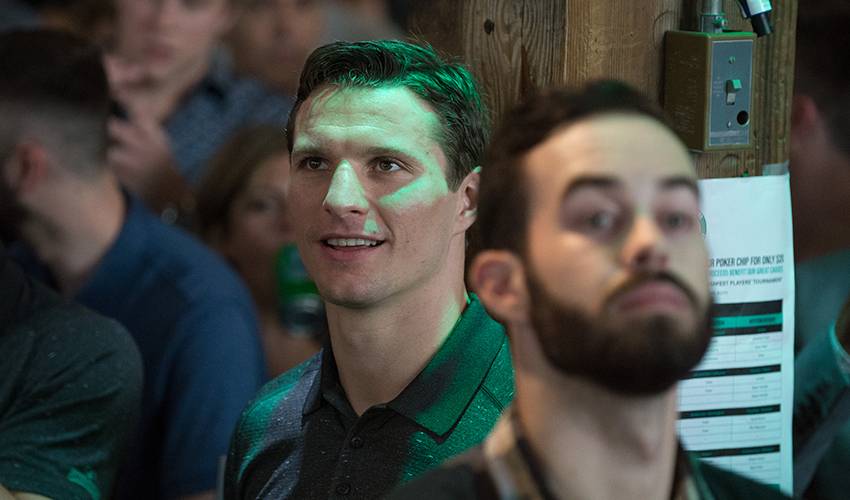 Seven years ago, Antoine Roussel fell in love with Vancouver, hoping one day he'd get an opportunity to spend more time in the city. On July 1, he got his wish.
Less than a week ago, Canucks management announced that the 28-year-old Roussel had inked a four-year contract with the Western Conference club.
"Antoine is a competitor with a skill set that benefits our team," said Vancouver general manager Jim Benning. "He's a physical player, hard-to-play against with the ability to contribute offensively. We're pleased to welcome Antoine as a member of the Vancouver Canucks."
In 2011, the French-born forward was invited to the team's prospect camp, eventually signing a contract with the team's AHL affiliate in Chicago for the 2011-12 season.
While slipping on a Canucks sweater didn't pan out then – Roussel went on to sign with the Dallas Stars in July of 2012 – the veteran of nearly 415 NHL games couldn't be happier to get his chance now.
An ideal fit, no doubt.
"I came to camp that time and now I am really excited that I get to close the circle now," said Roussel. "I have always had this soft spot for Vancouver. I don't know why, but it's one of the cities that I love to play in the most.
"I have been there a few times to play. I stayed in the city for a little bit for the training camp and I fell in love with the city at that time. Unfortunately, we couldn't get a deal done back then after my year in the AHL in Chicago, but now it's perfect."
Roussel enjoyed a memorable game in his first-ever NHL contest against Vancouver. After scoring a goal in his first big-league contest against Arizona on February 1, 2013, the winger tallied against the Canucks six games later. Two games after that, he notched an assist and had a fight against the team he now plays for.
"I read a good article about Jay Beagle (the former Washington forward who also signed with Vancouver), where he said we're coming to play hard and win games," said Roussel, who penned a heartfelt note to Stars players and fans after signing with Vancouver. "That's how I am approaching it. I'm really excited. What I wrote – that's the appreciation I have for people in Dallas. Now, I look forward to bringing the same energy and mentality to Vancouver, the same determination every game."
He's not the only one excited about his suiting up for the Canucks.
"My wife (Alexandra) is going to love it," said Roussel. "She has never been to Western Canada. I just told her so many good things about the city and she's excited. The lifestyle, from what I've heard from other guys, is incredible. It's something I really want to experience."
Even his beloved cat – the one that has his own Twitter account – seems to be looking forward to the new adventure.
"Minou is making the trip," noted Roussel, who represented France at the World Championships in 2012, 2013 and 2014 and was voted to the Media All-Star team in 2014 after scoring 11 points in eight games. "He is excited for sure. He's going to leave a lot of friends behind, but like us, he's excited. I also wanted to say that I was able to play once in Canada. It's sad leaving Dallas because I have many good friends on the team and outside of the team. But now I look forward to my new chapter."