Student of the game? Scheifele has graduated to stardom
The "student of the game" has graduated to NHL stardom. It was something one of Mark Scheifele's former coaches saw coming a long time ago.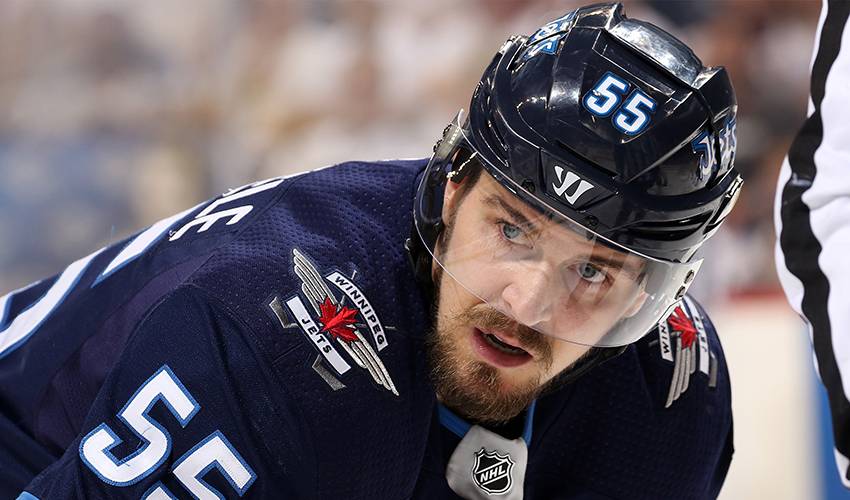 The "student of the game" has graduated to NHL stardom. It was something one of Mark Scheifele's former coaches saw coming a long time ago.
Todd Miller, an assistant coach with the Ontario Hockey League's Barrie Colts since 2010, recalled being immediately wowed by the laid-back kid from Kitchener, Ontario.
"I wouldn't call him a hockey nerd, but he loved the game so much," said Miller, who played six years of pro hockey in North America and Europe. "He knew every player. In the dressing room, he knew every stat on every guy, which was amazing to us."
At the end of the 2009-10 OHL campaign, Scheifele's rights were traded by the Saginaw Spirit, along with a second-round choice in 2013, to the Colts in exchange for goalie Mavric Parks. Two weeks later, Scheifele signed with Barrie for the 2010–11 season.
Dale Hawerchuk, the former NHL standout and Hockey Hall of Famer who has handled head coaching duties with the Colts since 2010, had high praise for Scheifele even before the centreman donned Barrie colours.
"Dale had gone to watch him play in a junior showcase event before he ever played a game with us," said Miller. "He came back and said to me, 'This kid can play.' He really liked what he saw."
Even so, the pair weren't quite sure – at least not at that point – what type of player they had in the fold.
The reason?
"We didn't know what we were getting right away," offered Miller. "Mark started out as a defenceman (for six years until his senior bantam coach put him at forward). But from day one here, he was like a veteran."
And a player that wasn't overly eager to see practices come to an end.
"You couldn't get him off the ice," recalled Miller. "After practice, I'd always work with him on stuff. He'd be on there until the Zamboni would go off. He had that passion more than anybody we've had. The only other guy I could compare him to is (Florida Panthers defenceman) Aaron Ekblad. The passion that those guys had – they always wanted to compete against one another.
"But that's what Scheifele was – he wanted to go up against the best defenceman in a drill the moment we got him. It was great. Even in his workouts you could see his passion for the game and wanting to get better. Tanner Pearson (Los Angeles Kings forward) and him would joke, 'If we don't the run stairs this extra time, we're not making the show. We have to do 100 more pushups or we're not making the show.' Those guys are doing that at 17 and 18. It caught on with a lot of the other guys in the room."
Scheifele, who recorded 217 points in 158 career OHL games and 53 points in 34 career OHL playoff games, wasn't only engaged when it came to practices, preparation and puck drop.
When the team scheduled a community event, they knew they could count on their fan-friendly forward.
"He was just a happy-go-lucky guy off the ice," noted Miller. "No mean streak in him. He was non-stop when it came to any event we had. He wanted to do those things. He wanted to do the school visits. He was always the last one signing autographs. On the ice, he was competitive and wanted to win at everything. You could just not ask for a better all-around kid. Everybody loved being around him."
Just like it has been during his days with the Winnipeg Jets.
"The sky was always the limit for Mark," said Miller, of the seventh overall pick in 2011. "He came back to us twice from Winnipeg's camps and we didn't think we'd get him back. I think it was great for his development to come back here. He dominated when he got back."
These days, Miller enjoys any chance to watch his former player make an impact at the NHL level, including in this year's playoffs.
In 11 games, Scheifele has nine goals and 14 points.
"He pushes the pace," said Miller. "He's grown into his body. He's a lot stronger now. Before, he might get knocked off pucks or be in position to get knocked over and now he seems to be pushing back, getting guys before they are getting him. He's beating guys to pucks and winning puck battles – he's like a dog going after bone that way. He's a dominant guy all over the ice."
Just like he was during his Colts days.