Be A Player: Rewind | Brian Savage
Originally aired Feb. 20, Brian Savage and Brett Lindros bring us back to an era of significant change within the Montreal Canadiens organization, and discuss Savage's remarkable recovery from injury.
Brian Savage
Drafted 1991 (8th round) by the Montreal Canadiens
674 NHL GP for MTL, PHX, STL, PHI
Olympic silver medalist
---
The year was 2001, the host was Brett Lindros, and player was Brian Savage.
Originally aired Feb. 20, Savage and Lindros bring us back to an era of significant change within the Montreal Canadiens organization. With the season yet to be completed, 2000-01 marked the third consecutive season the Montreal Canadiens missed the playoffs, and a shift in ownership to George Gillett. Andre Savard was also brought on as GM and Michel Therrien began his first tenure with the club. Savage goes on to discuss the move from the old Montreal Forum, to the current home of the Habs, Bell Centre.
While he recounts growing up as a hockey fan in Sudbury, Ontario, and splitting his allegiance between the Canadiens and Toronto Maple Leafs, Savage dives into the recovery process from what was thought to be a career-ending injury of three cracked vertebrae.
But first, the episode kicks off with an interview featuring a young Brad Richards. Richard, born in Murray Harbour, Prince Edward Island, went on to play in 1,126 NHL games while posting 932 points along the way to winning two Stanley Cups. Richards, the eventual 2003-04 Conn Smythe and Lady Byng trophy winner talks about keeping it even-keeled as a rookie (he finished with 62 points in his debut season).
---
Then and Now
Though Savage never won a Stanley Cup, he won an Olympic silver medal representing Canada at Lillehammer 1994.
After announcing his retirement September 21, 2006, Savage remained in the game of hockey. The former winger went on to coach his sons, the eldest being Ryan – who (in addition to being featured in this episode) represents Team USA, and scored a goal at the recent 2017-18 Ivan Hlinka Memorial Cup Tournament.
Savage was also, for a time, an owner of the now defunct New Mexico Scorpions.
In 2014, he was on hand in Sylvan Lake at Kraft Hockeyville visiting the senior community at Sylvan Lake Lodge and Bethany Care Centre, and acted as a guest coach for a youth hockey clinic at the Sylvan Lake Multiplex.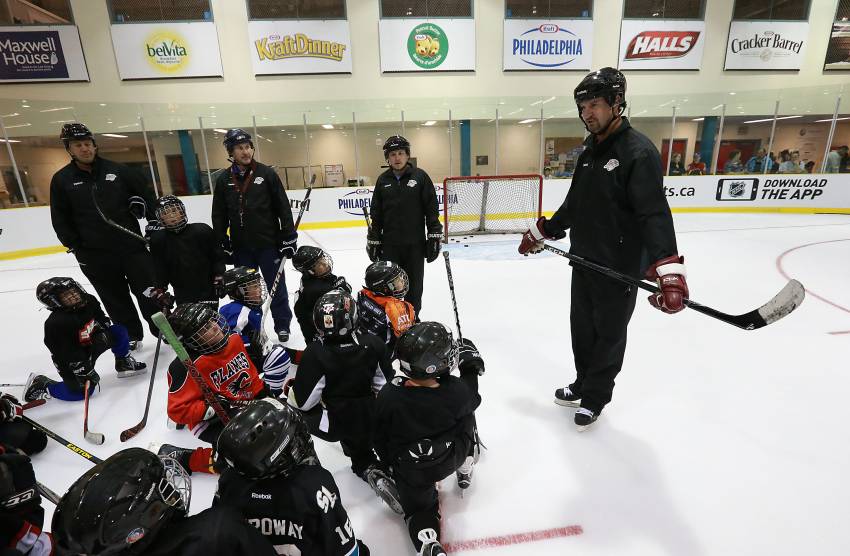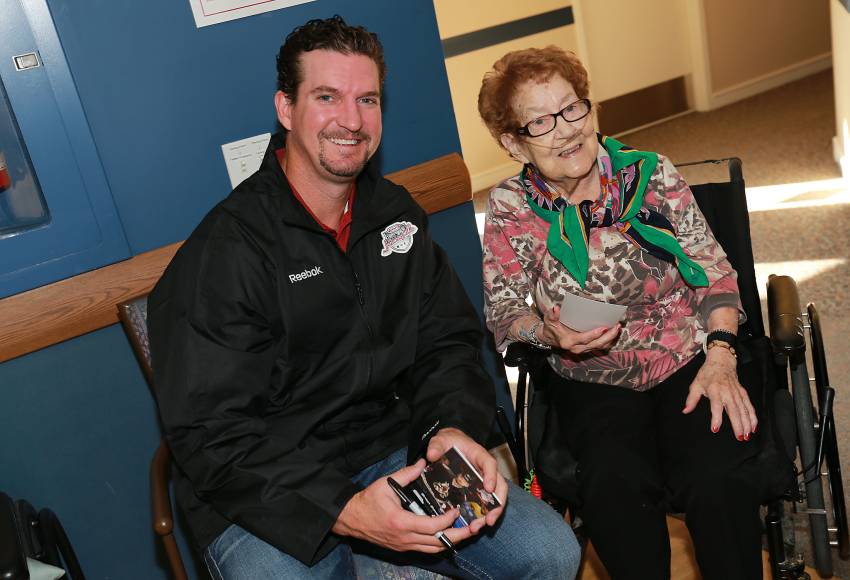 ---