NHLPA, NHL partner with Pure Hockey
Pure Hockey, the largest hockey retailer in the U.S., announced a partnership agreement in which the retailer will serve as the Retail Partner of the National Hockey League/National Hockey League Players' Association Learn to Play Program for U.S. Clubs.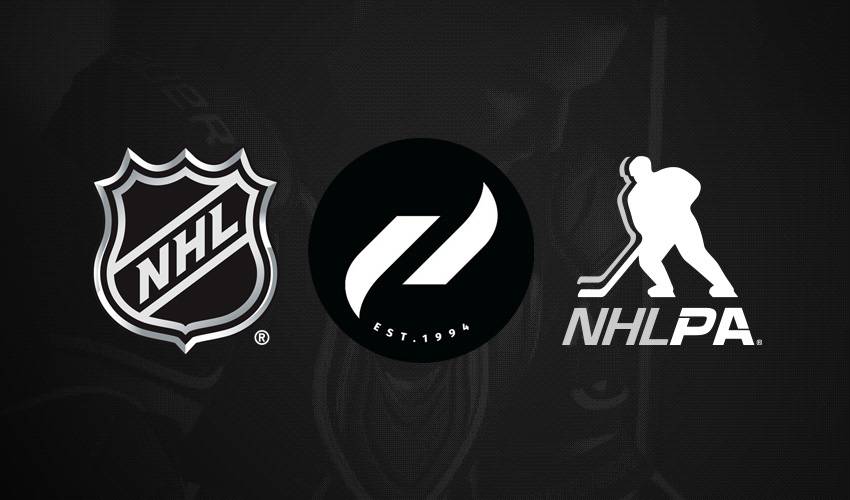 HOLLISTON, MA (March 20, 2018) – Pure Hockey, the largest hockey retailer in the U.S., announced a partnership agreement in which the retailer will serve as the Retail Partner of the National Hockey League/National Hockey League Players' Association Learn to Play Program for U.S. Clubs.
This innovative, multi-faceted partnership will allow Pure Hockey to provide a seamless fitting experience for young players and their families across the country through in-person "head-to-toe" fitting events at their retail stores and at strategic pop-up events in other markets. Pure Hockey will also develop an online fitting guide for participants who are unable to attend in-person fitting events.
"At Pure Hockey, we're committed to growing the game, especially at the youth level," said David Nectow, CEO, Pure Hockey. "Partnering with the NHL/NHLPA Learn to Play program allows us to share our love of hockey with the next generation of hockey players, and help ensure that they have an all-around positive experience as they begin their hockey journey."
"Partnering with Pure Hockey was a natural choice due to their shared vision, commitment to the first-touch experience into the game and, nation-wide retail footprint." said Rob Knesaurek, Vice President, Industry Growth Fund Initiatives, NHL. "We're very excited about the impact this partnership will have and look forward to the continued growth of the program both on and off the ice for years to come."
"We are excited to add Pure Hockey as a partner of the NHL/NHLPA Learn to Play Initiative and utilize their expertise in the equipment fitting and fulfillment process," said Rob Zepp, Manager, Special Projects, NHLPA. "As we continue to introduce new players and families to the game of hockey through the 'Learn to Play' initiative, we are committed to providing them with a positive experience, one that keeps them engaged in this great game throughout their lives."
The NHLPA and NHL introduced a league-wide Learn to Play initiative with the goal of inspiring more families to join the hockey community. Developed with the help of experts from USA Hockey and Hockey Canada, the Learn to Play initiative changes the way youth hockey is offered by providing first-time participants head-to-toe equipment and weekly sessions of age-appropriate, on-ice instruction led by NHL Alumni in a fun and safe atmosphere.
Full information about the program can be found at https://learntoplay.nhl.com/
About Pure Hockey, LLC
Pure Hockey is headquartered outside of Boston, MA. The company was founded in 1994 and was acquired by David Nectow and Sal Tiano in 2008. Nectow and Tiano started their hockey business in 2002 with the purchase of one hockey retail store in Massachusetts. Pure Hockey has since expanded organically and through strategic acquisitions, and now operates four ecommerce sites and 53 stores in 18 states across the U.S. under the Pure Hockey, HockeyGiant, and ComLax brands. Pure Hockey is the Official Hockey Equipment Retailer of USA Hockey. For more information, visit purehockey.com.
About the NHL
The National Hockey League (NHL®), founded in 1917, consists of 31 Member Clubs, each reflecting the League's international makeup with players from more than 20 countries represented on team rosters, vying for the most cherished and historic trophy in professional sports – the Stanley Cup®. The NHL is committed to giving back to the community through programs including: Hockey is for Everyone™ which supports nonprofit youth hockey organizations across North America; Hockey Fights Cancer™ which raises money and awareness for hockey's most important fight; NHL Green™ which is committed to the pursuit of sustainable business practices; Declaration of Principles – developed by and for hockey stakeholders – to advance policies, programs and initiatives, while inspiring fans, players and communities to create the best possible experience for the entire hockey community; and a partnership with the You Can Play Project, which is committed to supporting the LGBT community and fighting homophobia in sports. For more information, visit NHL.com
About the NHLPA
The National Hockey League Players' Association (NHLPA), established in 1967, is a labor organization whose members are the players in the National Hockey League (NHL). The NHLPA works on behalf of the players in varied disciplines such as labor relations, product licensing, marketing, international hockey and community relations, all in furtherance of its efforts to promote its members and the game of hockey. In 1999, the NHLPA launched the Goals & Dreams fund as a way for the players to give something back to the game they love. Over the past 18 years, more than 70,000 deserving children in 34 countries have benefited from the players' donations of hockey equipment. NHLPA Goals & Dreams has donated more than $24 million to grassroots hockey programs, making it the largest program of its kind. For more information on the NHLPA, please visit www.nhlpa.com.
Contact Pure Hockey: Matt Rosenthal, mrosenthal@purehockey.com
Contact NHL: Brittany Wong, bwong@nhl.com
Contact NHLPA: Ryan Parker, rparker@nhlpa.com