Wheeler reflects on his Minnesota roots
Blake Wheeler has plenty of fond recollections of growing up in Plymouth, Minnesota, the place where the Winnipeg Jets captain first discovered hockey.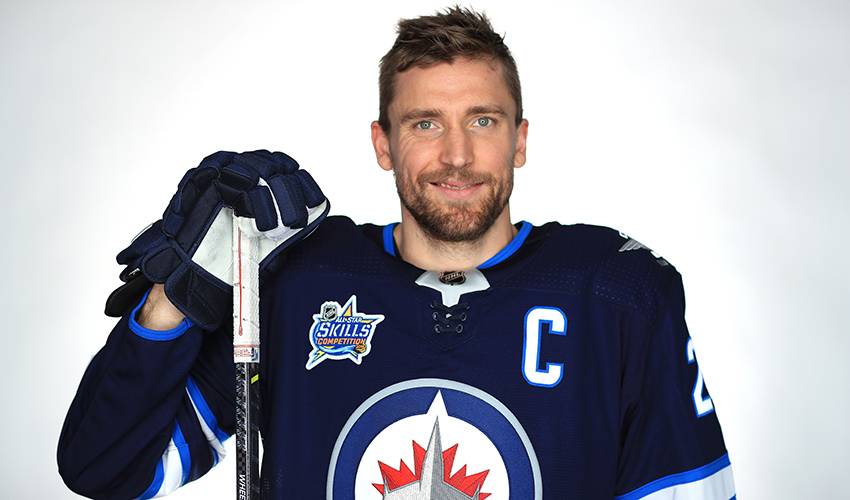 Blake Wheeler has plenty of fond recollections of growing up in Plymouth, Minnesota, the place where the Winnipeg Jets captain first discovered hockey.
If he wasn't working on his skating skills and slap shots, which was a rarity, Wheeler would put down his hockey stick long enough to hit the various football fields, baseball diamonds or golf courses found in or around the seventh largest city in Minnesota that's located about 15 miles northwest of downtown Minneapolis.
"I went to Wayzata (a smaller suburb) schools – a great school district – and was lucky to be in an awesome learning environment with great schools and teachers," he recalled. "That's the thing that always stands out about Minnesota – just how friendly and genuine the people are. Plymouth/Wayzata has been rated one of the best places to live and raise a family in the U.S. I would say my fondest memories of Plymouth mostly revolve around school and sports."
Hockey was undoubtedly No. 1 for Wheeler.
In 2005, Wheeler began his U.S. collegiate career at the University of Minnesota. In his freshman year, he tallied 23 points in 39 games.
In the 2007 WCHA Final Five tournament, Wheeler recorded a hat trick in a 4–2 win in the semifinals. In the championship game, Wheeler scored the game-winning marker in a 3–2 overtime win against North Dakota.
Now, less than 50 games away from the 800-game mark in his NHL career, the respected leader of the Jets is still the game-changing type, earning rave reviews across the board from his teammates.
But they aren't the only ones.
You can also count Don Lucia, the decorated University of Minnesota men's hockey head coach, as a big supporter.
What first comes to mind when he talks about the former Golden Gophers standout?
"His humility," Lucia told NHLPA.com "You would never know Blake was a high NHL draft pick. He just worked on a daily basis to get better. He was a great teammate on and off the ice. When he signed with Boston (Bruins) after his junior year, he made their team right out of training camp. He impressed everyone with his play, work ethic and commitment to the team. He has continued to do this throughout his career and is the reason he is the captain for Winnipeg, which is a tremendous honour."
In the midst of an outstanding season, including 60 points in 56 games, Wheeler is on pace for his best offensive season to date.

Selected as an NHL All-Star for the first time in his career in 2018 (he was the 2009 NHL YoungStars Most Valuable Player), Wheeler's name has also been bandied about in Hart Trophy talk.
"Blake is such a good athlete," offered Lucia, of the 6-foot-5 forward. "He skates and has body control like someone much smaller. He's very competitive and has great vision on the ice."
Wheeler, the fifth overall pick in the 2004 NHL Entry Draft, is focused on helping lead Winnipeg back to the playoffs after the Jets missed out the past two campaigns.
Even as the race for the post-season shifts into high gear, he hasn't forgotten where it all started.
"There are great schools, great youth sports, and awesome people in Plymouth," he said. "I really loved playing hockey and other sports growing up there. I have a lot of great memories."