Yandle leading by example
Throughout his rookie NHL season over 11 years ago, to now nearly 800 games into his career, Keith Yandle has received valuable wisdom. The veteran defenceman is passing it along, and it doesn't always take words.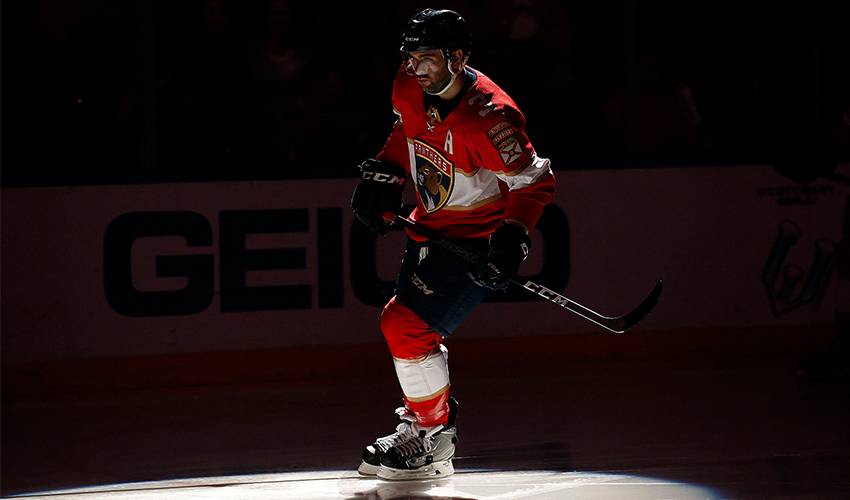 Throughout his rookie NHL season over 11 years ago, Keith Yandle heard one particular piece of advice more than a few times. Now, nearly 800 games into his career, the veteran defenceman is passing it along.
"It goes by fast. Enjoy every moment."
Leading up to his first big-league game on October 11, 2006 at Joe Louis Arena, Yandle, then a member of the Phoenix Coyotes, heard those words often from a trio of seasoned teammates.
"The guys that took me under their wing the most were Derek Morris, Ed Jovanovski and Shane Doan," noted Yandle, Phoenix's 105th overall pick in 2005. "Those are three guys that come to mind any time I think of my first few years in the league. They each told me that when it comes to your career, things go by so quickly, so you want to make sure you enjoy it all. And that's something I try to do every day."
Has it – 11 NHL seasons and counting – gone by fast?
"Oh, yeah," quipped Yandle. "Like, crazy fast. They were definitely right on that one."
They were also bang-on in other words of wisdom, too.
For a young player, it was an invaluable resource to draw from.
"The big thing I took from them, too, was how they had structure in their lives, being settled down and married with kids," noted Yandle. "To see how they went about their daily routine, not letting other things get to you, focusing on hockey and your family – that's something I've tried to do ever since."
After 558 games with Phoenix/Arizona and 103 games with the New York Rangers, the Boston-born Yandle was traded to Florida on June 20, 2016.
An alternate captain with the Atlantic Division club, the 31-year-old has appeared in 132 games with the Panthers.
"I still try to make myself feel young, even when guys tell me I'm getting old," said Yandle. "I saw (NFL quarterback legend) Tom Brady on TV and he was wondering why everyone wants him to retire when he's doing so well and his team's doing so well. It's one of those things where age is just a number and you play for as long as you can."
It also provides Yandle with the opportunity to share the advice he once received.
He considers it a privilege.
"It is," he started. "Especially when I was younger, I remember the older guys would take care of you. They'd invite you out to dinner, always paying for those dinners, driving me to practice – they always made me feel comfortable. And that's important for a young player. The more you feel comfortable off the ice, the more you feel comfortable on the ice. Paying that forward is a big thing for me. I'm just trying to take guys under my wing, help them out as much as I can and show them the right way."
Even if it doesn't always involve words.
"They see how you handle yourself after a tough game or tough week or so," noted Yandle. "You just want to be there for them the way others were for you."
Just like they were for him when he jumped over the boards for his first NHL shift.
"Playing against Detroit in Detroit – that's when they seemed to everybody on that team," he recalled. "Going out there and seeing (Hall of Fame defenceman) Nicklas Lidstrom on the ice was incredible. That was a guy I looked up to so much. That was pretty amazing for my first NHL game. Having people like Shane Doan and guys like that – just looking around that locker room and knowing you were going to live your NHL dream – it was pretty special."