Kerfoot a standout rookie, high school visionary
Alexander Kerfoot, Super Bowl champion? Well, sort of.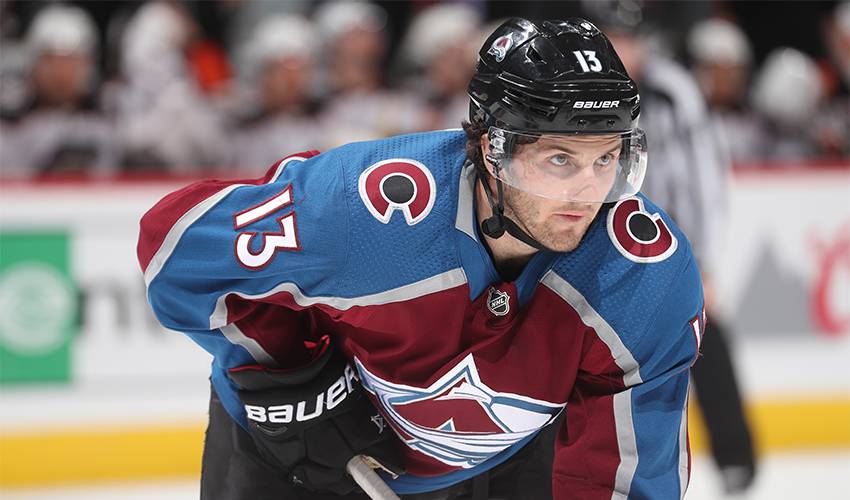 Alexander Kerfoot, Super Bowl champion? Well, sort of.
During his high school days at Collingwood School in West Vancouver, British Columbia, Kerfoot, currently in the midst of an impressive rookie NHL season with the Colorado Avalanche, took his love of football to a whole new level.
"It was something that the kids in my grade liked to do on our lunch break," recalled the 23-year-old centre, who was drafted 150th overall by New Jersey in 2012. "We'd go out and just the toss football around and then we started to play some games every once in a while. I had a math teacher, Mr. McLean, at the school that I was pretty close with. He was into sports and he was also into stats. I told him we were getting pretty serious with this football thing so maybe we should make it a league."
A few discussions later, a league – a pretty impressive one – was born.
"It was the near the end of one of my years there that we started to keep score," recalled Kerfoot, who played four seasons at Harvard, scoring 123 points in 121 games. "The next year, we got pretty into it. We had a full draft. We used Mr. McLean's classroom and picked captains at the start of the year. We got a list of everyone who wanted to be part of it and then we drafted teams for the year. He helped set up a schedule to figure out who would play who on lunch breaks."
The league even attracted kids who didn't play.
From referees to stats keepers, Collingwood was transformed into a small-scale football stadium of sorts.
The following morning of the games, scores and other information were posted outside the teacher's classroom, typically attracting a large number of students, Kerfoot included, to check out the latest updates.
As for that Super Bowl-type story of his, Kerfoot, who played quarterback, happily recalled the time he helped lead his team to championship glory.
"My team actually won the league," he said with a laugh. "We got jerseys for the year and Mr. McLean got a trophy for the winner. I've got a picture in my bedroom at home of us holding the trophy in our Buffalo Bills jerseys. They were my favourite team. We got Buffalo Bills logos printed on white t-shirts and our numbers on the back."
While it didn't make its way to Canton, Ohio, to the Pro Football Hall of Fame, Kerfoot, who also won five straight tennis provincial titles and three top doubles team awards during his time at Collingwood, still has the winning jersey.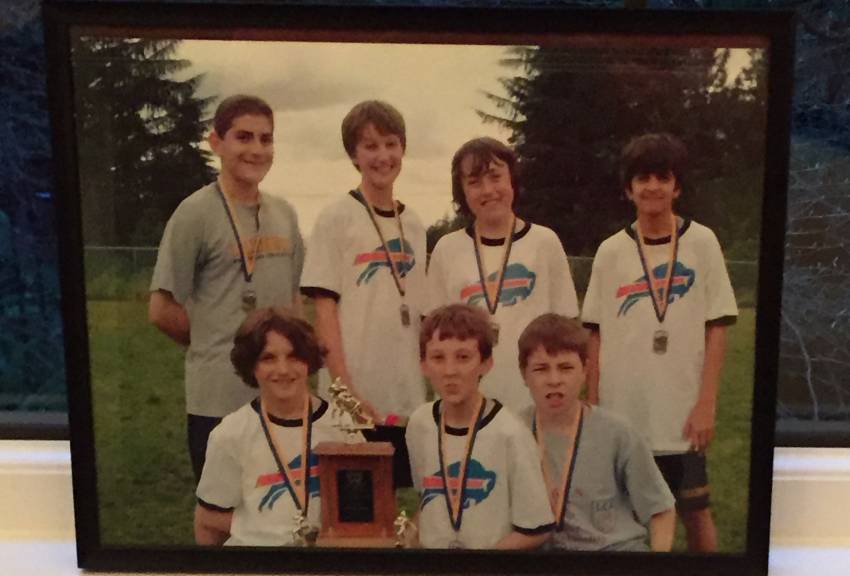 "Oh, definitely," he said. "I didn't get rid of it. It's somewhere in the house."
Don't expect him to revive his past gridiron glory with his Avalanche teammates.
"That was a lot of fun back in those days," said Kerfoot. "But I don't think I'd have the arm for it anymore. I think I'll stick to hockey."