Affinity for hockey and fishing trace back to Bailey's roots
Josh Bailey's affinity for both hockey and fishing dates back to his childhood days growing up in Bowmanville, Ontario, about an hour's drive from downtown Toronto.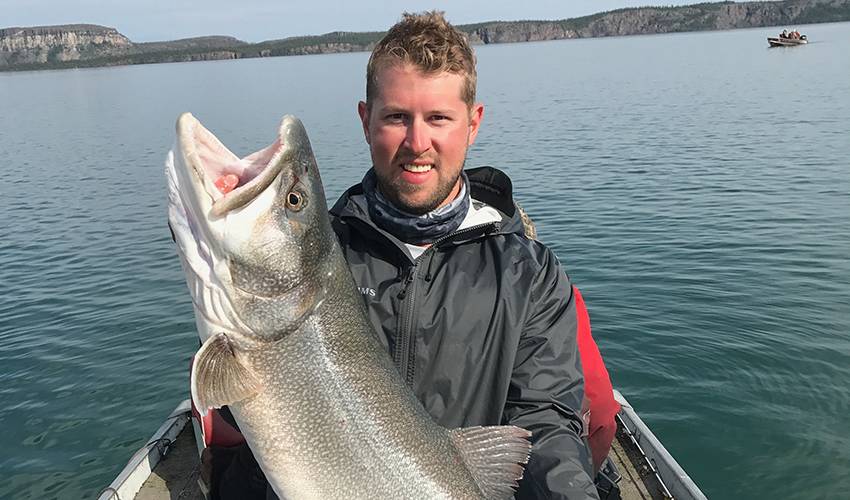 The thought – combining his love of hockey and fishing – has certainly crossed Josh Bailey's mind before. And yes, there is room on the boat for Stanley to come along.
"I've thought about that," said the New York Islanders forward, who finds himself in the midst of his best NHL season to date. "Part of the day with the Stanley Cup would definitely be bringing it out on the water."
Bailey's affinity for both hockey and fishing dates back to his childhood days growing up in Bowmanville, Ontario, about an hour's drive from downtown Toronto.
During the winter, Bailey would spend countless hours at the rink, practicing and playing, working on every aspect of his game. When summer came, if he wasn't playing street hockey with his brother and friends, he often spent time at his grandparents' home out in the country, casting a line and hoping to reel in a fish or two.
"I have lots of great memories from my childhood, including those times spent at my grandparents' place," recalled Bailey. "We would go on little fishing trips, day trips, mostly in the summer. My dad spent a lot of time doing those types of things with my brother and I. My grandfather's an outdoorsman and he loves fishing. I was brought up in that type of environment."
When Bailey, selected by the Islanders ninth overall in 2008, purchased a cottage after his second NHL season (2009-10), his passion for fishing grew.
"Having that cottage, which is on a lake near Peterborough, I got into it even more," he said. "There was a bit of time when I didn't have a boat or as much equipment as I do now. But it's a lot easier now to get out on the lake and enjoy the day that way."
His most memorable fishing tale to date came last summer.
Bailey, along with several family members and a couple of pals, vacationed in the Northwest Territories, fishing various lakes near Yellowknife.
It was, he said, the ideal way to experience the great outdoors.
"We did a fly-in trip and stayed four nights," said Bailey, who posted a career-best 56 points in 2016-17. "It was phenomenal. We caught tons of lake trout and northern pike. They consider a trophy-like lake trout to be 20 pounds and I think within our group, we caught 40 of them over 20 pounds. We caught so many of them. I'd say that time was the best fishing experience for all of us.
"I like the new experiences like that," he continued. "The whole camaraderie of the trip stands out as well. It's not just the fishing. It's about people you like spending time with, too. We'll definitely do something like that again. There are just so many great places to go."
The winger, who is averaging 1.24 points per game in 2017-18, and has combined with Islanders captain John Tavares and Anders Lee to become one of the NHL's most lethal lines, has also shared his love of fishing with some of his teammates.
"There are more guys on the team that are starting to get into it," said Bailey, who ranks among the league leaders in assists this season. "I went out with (Jordan) Eberle, (Cal) Clutterbuck and (John) Tavares. We did a little charter when we were in Anaheim. We went out for the afternoon and caught a lot of fish. That was a good time."
Whether he reels in a few prized catches or doesn't get a bite, Bailey never heads home disappointed.
"I enjoy the challenge, trying to go to different spots and figure things out," he said. "I just love the challenge of it all."
He was talking about fishing. But Bailey could just have easily been talking hockey.
On the water or on the ice, his focus is on netting the big one.
Come next summer, the 28-year-old is hoping he can say he did both.