Boyle At Home In Shark-Infested Waters
San Jose defenceman has proven to be an ideal acquisition in all respects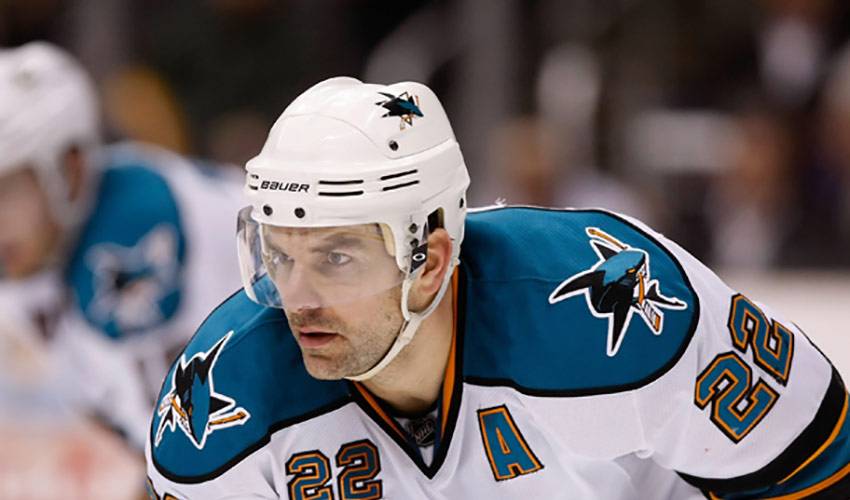 San Jose knew exactly what they were getting when they dealt for Dan Boyle, one of hockey's most well-rounded defenceman, and a player who could very well be the key in bringing the Stanley Cup to California.
To say the trade that brought Boyle to the Sharks in July of 2008 has been a good one for the Western Conference club would be a huge understatement.
There is any number of reasons why San Jose was eager to acquire the native of Ottawa, Ontario, but none more significant than what they believed Boyle could deliver: a coveted Cup victory.
"Dan is one of the elite offensive-minded defencemen in the League today," said Sharks Executive Vice President and General Manager Doug Wilson. "Being able to acquire an elite player in his prime that has won a Stanley Cup will help this organization get to where we want to go."
And while the Sharks lacked playoff bite in 2008-2009 – ousted in the first round by state rival Anaheim – there is ample belief the Pacific Division squad can shed their image as post-season disappointments.
You can count Boyle as a believer.
"This has been a good team for years now during the regular season," offered Boyle, who was inducted into the University of Miami (OH) Hall of Fame in 2008, the school where he spent his four-year collegiate career. "I think when we do get to the playoffs, maybe then we can share a little bit of our experiences and what we need to do.
"For me, I think the most important part is just to be calm out there, just to show some poise. If I can be like that out there, hopefully that will reflect on some of the other guys. I think a lot of people panic in the playoffs, and for good reason. But I think you do need to have a calming aspect out there."
Boyle, who went undrafted, has shown that throughout his NHL career, one that began in 1998-99 when he suited up in 22 games with the Florida Panthers.
He netted a full-time roster spot with the Panthers in 2000–01, tallying four goals and 22 points. The next season, his fourth in Florida, he was traded to the Tampa Bay Lightning in exchange for a fifth-round draft selection (Martin Tuma) in 2003, on January 7, 2002.
After 20 points in 41 games after coming over from the Panthers, Boyle re-signed with the Lightning, inking a one-year contract on August 6, 2002.
He emerged as an offensive force on a Lightning team that featured Vincent Lecavalier, Lester B. Pearson Award winner Martin St. Louis and Brad Richards. He recorded 13 goals and 53 points in his first full season with Tampa Bay in 2002–03 before helping the team to the 2004 Stanley Cup championship.
"I had just signed for six years, so I knew I was going to be somewhere at least for a little while," noted Boyle, of the trade that put him in teal and black. "I certainly didn't want to be somewhere, stuck somewhere where I was going to be in possibly a losing situation on most nights. So I knew I was coming to a good team. It's certainly exciting for the years to come."
One look at the San Jose roster gave Boyle every reason to believe he could his name on the Cup once again.
"I think this is a deeper team than we were in 2004," he said. "I think depth-wise, this is definitely the best team I've been on. Playoff hockey, as we all know, is totally different. When it's all said and done, I'll be able to look back and maybe make comparisons. But we had a pretty good team in 2004. We stepped it up to the next level in the playoffs. Until we get there, until we do that with the Sharks, it remains to be seen."
It's the reason why Boyle gives nothing short of his top effort every time he takes to the ice.
"Honestly I go out there every shift as it's my last. Just go out there, try to make something happen, try to help this team win hockey games. There's nothing really different that I do from one shift to the next."
Which is what makes Dan Boyle of the hungriest Sharks patrolling the West Coast.