Duchene is a Difference Maker
Avs dynamic rookie forward is eager to make some playoff noise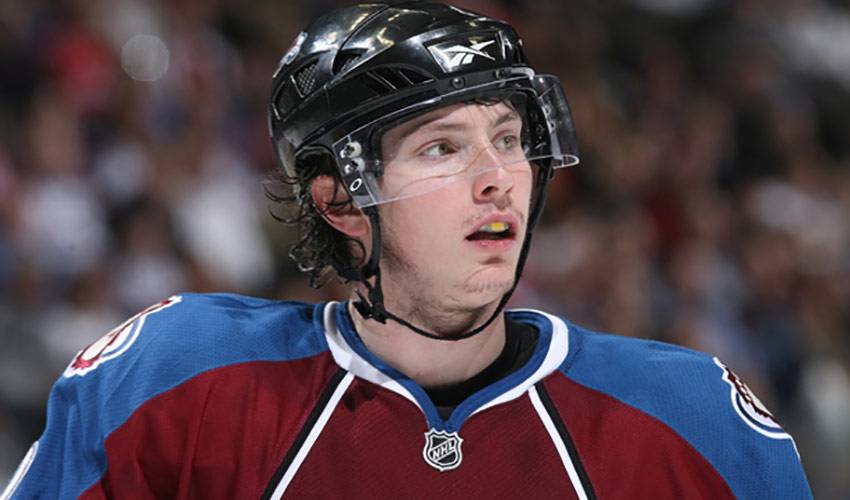 Matt Duchene managed to make people take notice even before he skated in his first NHL game. After that, it only got better and better for Colorado's superb emerging star.
What was supposed to be a two-horse race for the first overall pick in the 2009 NHL Entry Draft changed significantly in the days and hours leading up to the announcement.
Holding the coveted number one selection, the New York Islanders were, for the longest time, expected to take forward John Tavares or defenceman Victor Hedman. But it wasn't a certainty in the moments before the Eastern Conference team's brass stepped up to the podium.
The reason? One of junior hockey's most versatile players had plenty of people talking.
And while Duchene was the third pick overall (Tavares was first and Hedman was second), it wasn't a disappointment for both the player or the Colorado Avalanche, the very team he followed as a youngster.
"Every kid of dreams of playing for his boyhood team," said Duchene, who has been compared by some to Detroit Red Wings legend Steve Yzerman. "I kept looking down at the logo going, 'Are you kidding me?' I used to draw this every day at school. It was unbelievable."
Duchene then gave the Avalanche little choice when it came to their decision to either send him back to the junior ranks or keep him for the rest of the season.
On October 18, 2009, one day after Duchene scored in a 4-3 shootout win over Detroit, Colorado announced their intentions to keep the talented forward.
"As far as Matty's development, Matt is probably one of our leading chance getters," noted Avs' head coach, Jo Sacco, two days after Duchene received the news he was staying with the Western Conference club. "He's creating lots of chances not only for himself, but for his teammates."
That didn't change throughout the campaign, a season in which Duchene proved he was capable of playing at an elite level against the very best in the sport.
"A lot of my favourite players have played at 18, and it's almost a standard I've set for myself," admitted Duchene.
At season's end, Duchene, who hails from Haliburton, Ontario, was the leading scorer among rookies, with 23 goals and 52 points. His most significant tally, however, isn't reflected in his totals.
On April 6, with a playoff spot on the line, Duchene was selected as the sixth shooter against the Vancouver Canucks after the previous five had failed to score.
Duchene calmly skated in, looking very much like a seasoned veteran, lit the lamp and with it gave Colorado, a pre-season longshot to make the playoffs, its' first appearance in the post-season since 2008.
"I think with Matty, if you look at the situations that he's been thrown in for an 18-year-old kid this year, he's played on our first power-play unit all year long," said Sacco. "He's played on one of our top two lines all year long. He's used in just about every situation that we have as a team from an individual standpoint. He started the year, at some point he was a minus 13 or 14, and he's a plus player now."
A player that could have a major impact on Colorado's post-season fortunes.
"He's obviously learned to play the whole 200 feet of the ice much better, which I think says a lot," praised Sacco, a former NHLPA member who played 738 NHL games, with five different teams.
"To me, one of the hardest positions, along with defence, is centremen, especially in our system. To play centre in the NHL, you have a lot of responsibility in your own end. It's not easy for a young player coming out of juniors to handle those responsibilities. Not only offensively has he ignited our team, which is the strength of him, but defensively he's really turned his game around."
If Sacco sounds like a proud coach, boasting about a player who has a long, decorated career ahead of him, you'd be dead-on. "To me the biggest thing is the type of player he is," said Sacco. "This player wants to make a difference. Matty wants to be the difference maker, and he is going to be a difference maker in this league."